9 Reasons Why Your Business Must Have a Live Chat on Your Site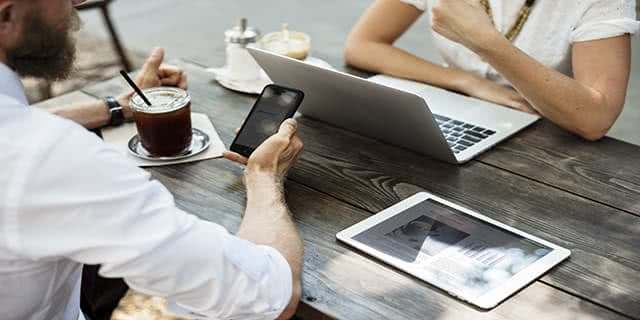 A Website is the online identity of your business. It ought to be interactive to hold a customer's attention and live chat helps reckon a human touch to your digital website. This interface acts like a Consumer Relationship Representative available for everyone and everywhere across the globe.
A Survey taken by American online customers shows that clients prefer sites containing live chat. According to the survey, 68% of the visitors engage in live chat and 63% come back for repetitive purchase. As a part and parcel of live chat, many advantages come live with it.
Guaranteed Convenience
Customers are more comfortable with Live Chat than phone calls. With Live Chat, customers can be assured of immediate attention which is practically not possible over the phone. For online purchasing, customers love the idea of immediate help and assistance. The hassles of finding phone numbers, dialing them, waiting for busy lines and long IVR input processes put customers off their shopping experience. Thus, Live Chats are essential to have a smooth customer-business interface.
Cost effective Interface
Phone calls require one-on-one attention, whereas during a Live Chat, one candidate can manage multiple clients simultaneously. This helps cut cost, saving the company's resources since maintaining a separate call center can be an expensive affair. The firm needs to hire executives, purchase phones, pay phone bills and even incorporate a call routing software.
Compared to call centers, a live chat on the site helps save on these expenses. All that needs to be done is installing the software and then you are ready to go. With this, businesses can keep directly in touch with their customers. Moreover, it is cheaper for the customers as well as they need not worry about their phone bills while talking to you. This helps instill goodwill among customers and encourages future business.
Synthesizing Multitasking
During phone calls, one needs to bear the pain of holding the receiver while waiting for the reps to answer. This process captures all time and attention of an individual. The automated responses overcome the hurdles of waiting. Live Chat facilitates other variant tasks like Email updates and other Project Tasks. The Customers are notified by a beep sound when the representative is available for chat. Customers can get into the discussion with them right away.
High-Tech Solution
In this fast-paced world, everyone loves speed. Your customers too! With live chat, a customer can be addressed more speedily than a traditional call system. This yields better customer satisfaction by eliminating the waiting in a queue, so customers can get access to the reps whenever the need arises.
Providing 24×7 Service
Offices can be closed for holidays on the weekends or other public holidays, whereas online live chat can be utilized to provide 365 days service to the customers. With live chat, queries can be answered from anyplace, anytime. With some inbuilt replies, customer reach can be maximized even for non-office timings. This round-the-clock availability will help build a trustworthy environment for the customers.
Storehouse of data
Live chats facilitate storage of data for future reference. Vital information about the customer: their history, landing path, activity status during a chat and other pieces of information can be stored. This information can be utilized by the sales department to increase efficiency.
If a problem is arising simultaneously with multiple customers it can be tracked and, by utilizing the stored data, businesses can arrive at a solution faster. Alongside solving current issues, further steps can be taken to curtail these problems in the future.
Burgeon the Conversion rate
Leveraging the availability of users in real time and persuading them to purchase products is a sale technique that can be used with a Live chat. This serves as a boon to the business. Personally, convincing the prospects to buy from your company facilitates gaining their confidence and helps in upselling and cross-selling.
Trained Reps can advise the customers about the benefits of buying from them, they can also provide discounts/ free gifts persuading prospects to become actual customers.
Cut-throat Competition
To survive the rat race in this competitive world, one always needs to introduce new strategies. Nevertheless, with changing business trends live chat has become an integral part of any business. Yet, there are many companies who refrain to introduce it. This gives an edge of being a preferred choice to your customers over your competitors who still haven't incorporated Live chat.
Customer Retention
Live chat software helps to increase the satisfaction level of customers. Satisfied customers promote repetitive sales. Furthermore, the customers tend to become less concerned about what they are paying, a long as they feel comfortable with your company and the products. It helps to develop a long-term relationship with the customers.
Live chat, the most viable and essential business trend, provides an unmatched potential to your business. Still not convinced? Take our advice and give it a shot. Setup a live chat and you will be surprised to realize how it provides wings to your business!
Photo courtesy of Pexels user Rawpixel.com