The Must-Have Apps for On-the-Go CEOs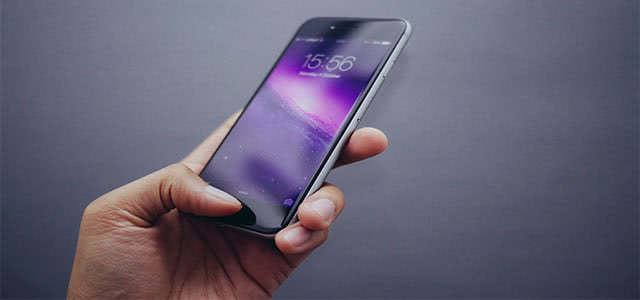 It's probably safe to say that most CEOs usually start their days crazed before even the sun comes up. With long hours and unpredictable stressors around every corner, it's a wonder they can make it through the day. Though these particular business executives come from a wide spectrum of industries, their daily routines can be quite similar.
After checking in with on-the-go CEOs, we found a handful of key components where those similarities align: work, productivity, team communication and travel. We decided to break down the top apps in the market that best alleviate the pain-points of these areas and will make every CEO's life that much easier.
News
Twitter

With the famous 140-character limit, Twitter gives CEOs a quick glance at what is happening in their respective industries and around the globe. One of Twitter's latest key feature is Moments which was released back in October 2015. It allows users to see news in real-time, eliminating the step of having to find and follow individual accounts, streamlining the process. Because who doesn't love efficiency?
Quartz News

Quartz News changes the way we get news altogether. The news consumption app feeds off the emoji craze to their utmost benefit. It allows CEOs to be just a few clicks away from getting the latest news and updates. While this may seem like a casual environment for CEOs, it helps them catch a quick break during their morning commute or on their ride home in an entertaining fashion. Quartz News, equipped with an artificial intelligence interface, makes users feel like they're chatting with an old friend.
E-mail
Outlook

Outlook has been around for quite some time, but has evolved from the simplistic email tool of yesteryear. Outlook not only syncs Gmail, Yahoo Mail, IMAP and iCloud accounts, but can also sync contacts and calendar information as well. The features within the newer version of Outlook act as a one-stop shop for electronic notifications throughout the day.
CloudMagic

CEOs who are predominately Mac users may find this email alternative slightly better. This iOS friendly app targets users who want a simple-to-use interface with little-to-no distractions. And as CEOs run from meeting to meeting, the app won't drain their battery which is perfect for long workdays.
Team Communication
WebEx

When CEOs can't be in the office, conducting virtual meetings with the team is a must. Cisco's WebEx video conferencing capabilities helps keep everyone in the loop no matter where the CEO is. Highly accessible through computers and mobile devices, WebEx makes it easy to share content in real-time and has network-based recording for anyone who wasn't able to attend the meeting.
Join.Me

An alternative to the popular WebEx would be Join.Me, where screen sharing is done with ease. This online meeting solution works well on any mobile device, making it perfect for those on the road. The tool allows for up to 250 viewers in the meeting, which helps when conducting cross department meetings. With simplicity as one of the app's key focuses, users can brainstorm and share content both before, during and even after meetings with the Infinityboard, a virtual and limitless white board.
Travel
TripIt

With many CEOs spending more time in the air than on the ground, it's not only nice but necessary to have travel information with just a click of a button. TripIt has a few different tiers that accommodate a variety of needs: TripIt, Trip Pro and Trip for Teams. Whether sorting travel arrangements for a solo trip or one with the whole team, this is the app that makes traveling easier. From the airport to the meetings, this app aims to decrease the clutter and stress that often-times comes along with traveling.
TripCase

Similar to TripIt, TripCase offers the standard features and convenience of putting CEO's travel information in one place but takes it a step further. TripCase keeps family and colleagues in the loop of a CEO's travel plans and any changes that may arise. This decreases the chances of any miscommunication (allowing the jet-setting executives to rack up those frequent flier miles virtually stress-free.)
Is There an App for That?
We're here to tell you, for the CEO on-the-go, there probably is. Technology will continue to make great leaps towards a more streamlined and efficient lifestyle. Apps have come a long way and every update has helped the busy lives of CEOs even more so. Apps, such as the ones listed above have and will continue to play a key role in the lives of executives around the globe.
If there is an app that you love, we want to know! Share your favorite productivity apps on our Twitter or Facebook pages.
Ready to check out your software options? Business-Software.com offers an array of Top Software Comparison Reports to help fulfill all of your software needs.
[Image courtesy of Oliur Rahman]