The Best Fundraising Tools for Nonprofits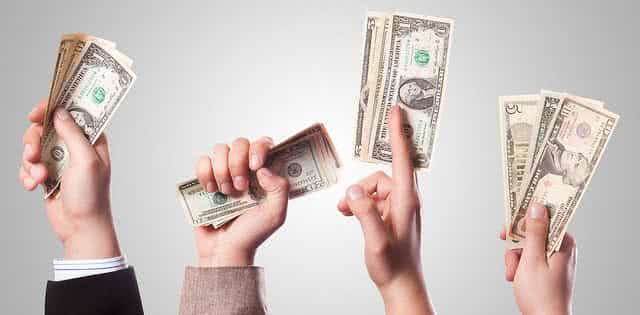 Your nonprofit organization goes out of its way to help others, but who's there to help you? In our fast-paced, hyper-connected world, it can certainly be difficult for your cause to gain traction and stand out on its own. Fortunately, there are tools specifically designed to bring fundraising success to nonprofits just like yours. The best fundraising tools for nonprofits can alleviate the stress of managing an NPO by helping to organize fundraisers, keep connected with contacts and gain insight into your finances through detailed reporting.

Traditional/Standalone
Traditional fundraising solutions offer more comprehensive tools to help your nonprofit excel in all areas. Typically, these include financial management, detailed event planning and functional analytics, along with the expected fundraising capabilities. If you need a platform that's going to have you covered from the ground up, check out some of the following options:
DonorPro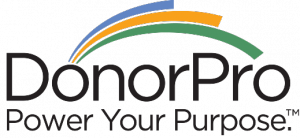 DonorPro is a fully featured platform for nonprofits, with options to expand as your organization grows. The base solution, DonorPro CRM, provides a solid set of fundraising features like donation tracking and processing, event planning, inventory management and accounting support. Boasting an average of 35-percent increase in donations and 40-percent boost to productivity, the DonorPro CRM platform's straightforward approach is perfect for those looking to foster measurable, positive growth.
If you're looking for even more features in your fundraising solution, DonorPro offers extra functionality through add on packages. For example, take DonorPro's peer-to-peer platform FriendRaising which allows users to fundraise on your behalf, or Merchant Services which builds a secure place to accept all types of donations from gifts to credit cards. With DonorPro you can find the fit that's right for you.
Features
Custom-branded microsites for individual campaigns and special events
Comprehensive prospect, donor and volunteer management
Photo contests
Fully featured mobile support
Scalability for organizations of any size
NeonCRM

NeonCRM focuses on automation to help your staff manage day-to-day fundraising more efficiently. While organizations tend to have most of their data stored on separate systems, requiring time commitments to connect even the most rudimentary information, NeonCRM bridges the gap by gathering all things important to your organization in one central database.
NeonCRM specializes in tracking all sorts of important data ranging from membership subscriptions, fundraising and donations to constituents, volunteers and product sales. By having accurate and up-to-date tracking information, your organization will be able to better understand what works, and how to improve your next campaign. NeonCRM also includes relationship management, solicitation and activities planning, and external communication monitoring to round out their all-in-one CRM approach.
Features
Detailed data tracking
Customizable to your organization
Robust reporting tools
Centralized, all-in-one database
Easy data importing and exporting
NationBuilder

For a unique platform with a standout approach, NationBuilder focuses on building connections between people, and empowering them to broaden your organization's impact. With a wide breadth of features including dynamic public profiles and social matching, your organization can track which of your supporters are creating the biggest differences and move them up the ladder of engagement.
Additionally, NationBuilder also helps your organization build a fully interactive desktop and mobile-optimized website with built-in action pages, surveys and search engine optimization. To complement NationBuilder's standard features, volunteer, donor, voter, member and customer add-ons are available to better engage with each demographic of your constituency.
Features
People oriented and relationship-first approach
Community building
User profiles and social engagement
Website support
Consolidated communications, text and email blasting, free phone number with voicemail
Social/Integrated
If you've already got a working, well-established system at your organization and are simply looking for a better way to raise funds, there are a plethora of online options that have recently gained huge boosts in popularity. While these services won't provide you with everything you need to run daily operations, they keep up with the latest trends in social fundraising while catering specifically to nonprofits like yours. For a strictly fundraising solution that will integrate with your existing platform, take a look at these alternatives:
FirstGiving

Compatible with the tools you already use and designed from the ground up for nonprofit use, FirstGiving is one of the leading online fundraising platforms out there. On each nonprofit's fundraising page, FirstGiving offers customization, branding capabilities and embeddable widgets, like leaderboards or "donate now" buttons, to bring legitimacy and attract donors to your cause. Users will also find simple and secure event registration, automated communication tools and personal pages for your biggest supporters to tell their own stories. Lastly, FirstGiving includes easy-to-create reports, which can be exported directly to your spreadsheet of choice.
Features
Explicit nonprofit focus
Administration and reporting
Communication automation
Personalized branding
Simple integration and upfront fees
Givezooks!

Since trends show donations steadily growing in online spaces, it makes sense for any nonprofit to ensure it has a destination on the web where supporters can easily join the cause. Givezooks! provides organizations of all sizes with an online hub to organize and launch events, as well as collect donations. With an understanding that the needs of smaller organizations can be hard to meet in tougher economic times, Givezooks! cuts the fluff, making it possible for any nonprofit to establish itself online and begin collecting without a hefty price tag or technical expertise. For small to mid-sized nonprofits who want to start fundraising without decimating their budgets, Givezooks! levels the playing field by offering an affordable and secure alternative for basic fundraising.
Features
Perfect for small to mid-sized nonprofits
Social emphasis
Affordable options
Unlimited campaigns
Event scheduling and organizing

Take a look at our Top 10 Nonprofit Donor Management and Fundraising Software Report for even more software options for your nonprofit organization.
[Photo Courtesy of 401(K) 2012]