Best Practices of Sales Pipeline Management With Your CRM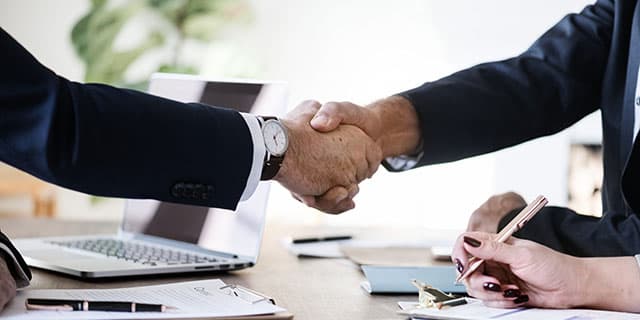 The very nature of a properly functioning pipeline is that its contents should always flow smoothly. The same goes for a sales pipeline. Modern and intuitive CRM software is the tool that keeps your sales pipeline flowing smoothly and without blockages.
Having a smooth-flowing sales pipeline stands at the very core of all sales-oriented business models. A clear overview of every stage of your sales process gives sales managers the power to minutely analyze every action involved in nurturing leads to deals. This allows them to close more sales successfully. From marketing and lead gathering to managing your daily sales actions and closing deals faster, smart sales pipeline management can let your sales team get on with the business of selling.
Managing Your Sales Pipeline and How It Can Help You Sell Smarter
A clean and well-managed sales pipeline is one that is perfectly defined and structured into clear, individual stages. These stages also align with your company's sales process. Your pipeline should:
Be organized and uncluttered.
Have no space for deals, which are causing blockages by going nowhere.
Keep track of all communications and associated files.
Offer reminders on scheduled meetings and calls
Give you clear and easy-to-understand insights, offering you an overview of present sales opportunities, and future sales forecasts.
A sales pipeline, managed by a smart sales CRM, helps you nurture your customers towards a sale. Nurturing the customer this way also leads to long-term fruitful relationships.
5 Practical Steps to Manage Your Sales Pipeline More Effectively
Before you try to manage your sales pipeline, you must know the problems you need to solve within your pipeline:
Is your sales process fully aligned with your business?
Is your sale process too complicated?
Does your pipeline have too many stages?
The closer your sales pipeline aligns to your sales process, the easier it is to manage and keep track of every step towards a sale. For example, the people behind the Teamgate sales CRM use four well-defined stages to make up their sales pipeline: Interested, Online Meeting, Pending Decision, Payment.
This will differ from company to company, as no two companies are the same. Most experts recommend that you have no fewer than two stages, and no more than six stages in your pipeline. Here's some tips to help you get managing more productively.
#1 Don't Get Stage Fright
As we've already said, be certain that the stages in your pipeline match your sales process. Also, make sure it can answer the questions you need answered. Inspect your entire pipeline regularly to ensure that no blockages are forming.
Your sales CRM should be smart enough to offer you instant insights into the entire pipeline and alert you to any possible blockage problems – for example, leads which have remained beyond the designated time in a certain stage, wasting your sales team's time and energy.
#2 Keep Everything Moving
A good sales CRM is always vital to keeping the sales process moving. Well organized files and data let you schedule automated reminders of follow-up contacts: calls, meetings, additional information, freebies, influential giveaways, etc. You can also use this automated functionality to remind you of leads who have gone stagnant in a stage. This allows you to follow-up with additional information to free up the pipeline, getting the sale back on track.
To improve the fluidity of your pipeline, a smart CRM lets you set time limits on how long a lead or deal can remain in a certain stage. Knowing this time-limit keeps your pipeline moving smoothly and efficiently. A good CRM also lets you 'score' your leads to identify leads most likely to convert to sales. This in turn frees up your sales team to work with the highest scoring leads as a priority.
#3 Timing – A Major Key to Success
Knowing your customer, or prospect, means knowing when the right, or wrong, time to connect with them is. You CRM should help you better judge the length of time between communications to manage the nurturing process better. Plus, a great CRM will let you manage all communications and files exchanged between your sales staff and their clients. This is vital for managing a smooth flowing pipeline.
If you understand your customer's needs, managing your sales pipeline becomes as easy as setting scheduled reminders in your CRM.
#4 Don't Forget to Oil the Engine
As a sales manager, you need to regularly schedule time to examine your CRM and make sure everything is working as intended. Your CRM will work to the parameters which you've set, but sometimes these parameters change. Sometimes external forces come into play and affect your sales process. Because of this, you may need to alter the settings within your CRM to match these changes.
By regularly assigning time to managing your sales CRM process, not only are you building a healthy working habit, but are also ensuring that your pipeline stays flowing. As a bonus you get to understand who's working well, and who might need a little help. Time spent with your CRM is time well spent.
#5 Prune the Dead Wood
Deals that are going nowhere are your mortal enemy. Identifying and acting on them needs to be a top priority. Thankfully, a well-organized CRM lets you identify these stagnant leads and deal with them accordingly. By examining the contact's card and all communications, you can quickly ascertain whether you need to remove the lead or re-engage in a more focused manner.
Using a CRM to Manage Your Sales Pipeline Is Not Only Smart, It's Profitable
Your sales pipeline is the route to your business' success. Keeping that pipeline running smoothly is at the heart of that success. And, your sales CRM is the perfect tool to ensure that success.
Treat your pipeline well, and it will reward you handsomely.
Photo courtesy of Pexels user Rawpixel.com