Big Data Tools: Mere Collection Of Facts and Figures or Powerful Business Tool?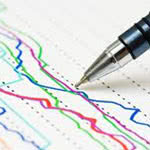 Without a doubt, quantitative analysis is one of the major driving forces behind the growth and business success of organizations. We live in an age where an organization is exposed to enormous quantities of information through social media, customer transactions, business statistics and almost every other kind of business activity.
Categorization of data often becomes impossible. However, the most important features of any kind of data are its volume, speed and variety. Since conventional databases and technologies cannot meet the requirements of a contemporary organization, big data analytics and big data tools come out as a winner.
Big Data Tools Under the Microscope
As the climate in the corporate world continues to heat up with continued increase in competition, the companies are compelled to search for innovative ways to beat the competition. Almost every organization wants to carve out a distinct niche for itself leaving no room for any kind of rivalry. This is the reason companies use technology and opt for streamlined data processing to enhance their efficiency.
This helps organizations survive and helps build a competitive edge over their business rivals. Data research is one of the many innovative techniques that are adopted by a contemporary organization to survive in the business world. Data analytics allow a company to enhance its productivity and decreases the scope for errors in the everyday business processes.
We can't deny that big data has emerged as an inevitable business component. Any modern organization cannot afford to ignore it. Companies have recognized the power of data and are harnessing the same for a variety of purposes. Moreover, the latent potential of data is still untapped.
Considering the scope and potential of data, many service providers have created an assortment of data analytics services. These services allow you to access large quantities of data on a real-time basis. You can use the data you want, anywhere and anytime. You might be amazed to know that the benefits of data are beyond imagination.
Big Data Tools: Not All Data is Created Equal
Since every kind of data present in your repository is not useful, big data solutions allow you to access only the relevant and useful data. Most of the organizations are aware of the techniques deployed for collection and dissemination of data. However, companies do not know what to do with the data or how the data should be put to use. This is the reason companies opt for customized data solutions.
The use of these solutions facilitates the segregation of data on proactive and predictive grounds. In addition, the latest techniques are used for carrying out these tasks. This simply implies that such solutions facilitate optimal use of data. Analytical solutions improve the overall efficiency of an organization and rationalize the operations. This also contributes to customer satisfaction in general and thus strengthens your brand.
How big data strengthens the business model of a company?
Reduction in frauds: The service providers in every arena of business are faced with tough competition. Moreover, the emergence of new players on an everyday basis has made organizations insecure about their positions. In such a situation, companies resort to cookie-cutter solutions. It is often seen that the evolution of business models and technical platforms have encouraged fraudsters to develop complicated techniques for defrauding businesses. This is where data analytics solutions come to the rescue of companies. The solutions offer simultaneous access to many sources of data. Therefore, a company can assess the trends and patterns. The use of a strong and efficient platform facilitates the identification of frauds ranging from the simple payment frauds to the problematical data thefts.
Management of data quality: A modern business cannot survive without the management and maintenance of a data repository. Irrespective of its size and nature, business of any kind is threatened by redundancy, confusing entries and duplication of data. Often such errors lead to loss of clients, clerical errors and increase the downtime allotted to a specific task. At times, companies even end up hiring more employees just to repair the discrepancies that have been caused. Data analytics solutions facilitate the processing of data in a smooth and time-efficient manner. No doubt, these solutions definitely have an edge over the traditional techniques used for management of data. The implementation of analytical solutions eases off the burden of employees. Consequently, the employees are free to use their time for other business activities such as generation of new leads and enhancement of customer satisfaction. Besides this, the employees can also communicate easily with the other departments of their organization.
Simultaneous management of multiple databases: The business needs of a modern organization compel them to use a variety of databases. A single repository or warehouse is not enough to sustain the growing challenges faced continuously by an organization. Organizations are faced with competition from all the sides. Data solutions enable simultaneous management of more than one data streams. These solutions help businesses remain proactive. Consequently, a business can take quick actions in case the situation in the market changes.
Improved decision-making abilities: One of the biggest benefits of data analytics is its ability to facilitate better decision-making by organizations. Data analytics examines the transactions and sources of information that have otherwise been written off by conventional knowledge management tools such as business intelligence and artificial intelligence.
Data analytics solutions are no longer limited to a specific industry or company. Even a contact center needs these solutions to fulfil its essential requirements. We can all agree that big data is a derivative of cutting-edge technology that assesses and reorganizes a set of unrelated data according to the requirements of an organization. The advent of Internet and immense technological advance has paved way to uninterrupted access to technology all over the world.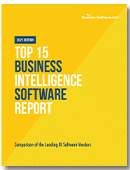 We cannot even imagine the quantity of data that flows across the Internet every second. Analytical services are the frontrunners in the arsenal of data management tools. Last, but not the least, the best of analytical solutions is yet to come because the potential of data has not been tapped completely.
Want more Big Data? Get the latest news on cloud BI and real-time analytics with Business-Software.com's Business Intelligence resource page. To get recommendations on the best big data solutions, download the free Top 10 BI report.