What Is Advanced Analytics Software?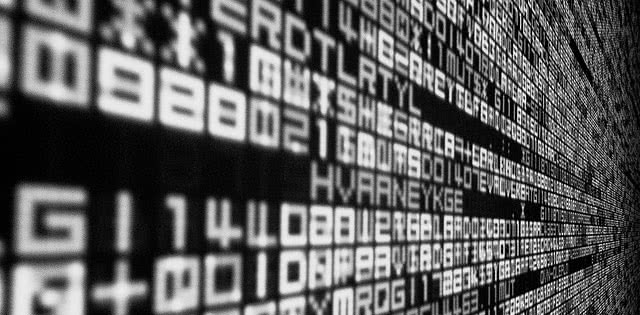 Each time you measure sales numbers, track inventory levels or collect demographic details about current and potential customers, you're producing data — data that thousands of other businesses are also generating and storing. And while the resources required for a company to be able to store all of that data have become far more accessible, much of that data remains unstructured and unorganized.
In fact, organizations today are generating such large quantities of data that old attitudes toward and techniques for dealing with data have become obsolete. In order to effectively utilize accumulated information, businesses now require state-of-the-art software tools and expert analysts to catalog, prioritize and interpret data. But even with these resources, many companies simply have too much data to sift through to fully maximize the data points being collected.
That's where advanced analytics software tools come in.

What Is Advanced Analytics Software?
When your systems produce important data sets about business performance, revenue, spending patterns and more, that information is typically archived without being utilized fully, if at all. Sure, some data points will be pulled into a BI program or performance management system, but often much of the data accumulates in a company's storage infrastructure (whether virtual, physical or both).
Advanced analytics tools are built to help alleviate this point of weakness, employing algorithms to mine and structure gathered information into valuable insights relevant to business infrastructure, efficiency and planning. In other words, an advanced analytics solution will help sculpt data into intelligence that can simulate and predict a variety of business decisions.
The Core Elements
Accessibility


Many business intelligence and big data software programs include a structure so complex that only an expert can successfully operate the system in question. Yet advanced analytics tools are oriented toward a broader and somewhat different user base, incorporating self-serve portals and easy-to-use interfaces that make data analysis much more accessible to businesses of all sizes and industries.
Data Mining


An analytics solution is only as strong as its ability to extract all relevant data. Data mining ensures that all relevant values are collected prior to the analytical process. In addition to eliminating the time-consuming legwork of manual data mining, this feature greatly reduces the possibility of analytical errors down the line.
Data Processing


With so many data elements inputted every hour, an analytics tool would be useless without effective data processing. Ideally the solution should be able to process all figures quickly, extracting data from a variety of other operational business systems to ensure a comprehensive analysis. A cloud-based or hybrid product will prove of value in this area, offering speedy data transfer and conversion from remote and local sources alike.
Simulation and Optimization


Optimization and simulation features allow users to transform data from unstructured values to actionable insights that reveal the outcomes of theoretical scenarios. In addition to analyzing future business performance based on hard data, these tools can help optimize new projects and investments before they've been launched.
Forecasting


As with other business intelligence platforms, forecasting allows the user to transition from simply reviewing data sets to actively evaluating future business decisions and behaviors. Unlike other analytical tools, however, forecasting capabilities in advanced analytics software extend both the boundaries of modeling scenarios and the user base able to understand and interact with this feature. Navigable dashboards, visual aids and code-less models appeal to users with all types of skill sets.

Advanced Analytics vs Business Intelligence Tools
If you're wondering what happened to business intelligence software, you're probably not alone. BI is still a product of great value to the corporate environment, and many would argue that advanced analytics is merely a newly developed sub-category within the BI bubble. Yet business intelligence products have encountered more than their share of limitations as innovative technologies are continually introduced within the software realm.
The application of advancements like cutting-edge algorithms and more precise (yet also more global) data extraction marks a key difference between BI and its younger counterpart. Whereas business intelligence software can be used to collect and sort data sources, advanced analytic tools take the data a few steps further, using historical data to predict future outcomes and even simulating business behaviors to determine the best and most profitable course of action.
Here's a breakdown of some of the key disparities between how the two programs are used:
Data correlation (BI) versus data modeling and simulation (Advanced Analytics)
Trend and pattern identification (BI), as opposed to algorithmic analysis (Advanced Analytics)
More general data management (BI) versus complex data assessment (Advanced Analytics)
Oriented for general business optimization (BI), in contrast to forecasting for specific actions, projects and investments (Advanced Analytics)
The Future of Advanced Analytics
The rise of advanced analytics platforms suggests a larger shift in the scale of business analytics and how software is used to help a company better optimize its performance. On exactly what scale calculated forecasting methods can be adopted remains to be seen, but the advantages of algorithm-based analytics appear promising.
As Gartner's latest magic quadrant for advanced analytics software reveals, there are a handful of early standouts in the industry who have already made great strides in reinterpreting data analysis. You can find out more about these leaders by checking out our exclusive Top 5 Advanced Analytics Vendors comparison report.
[Photo courtesy of Flickr user r2hox.]