Behind the Software: Q&A with EverString CEO Vincent Yang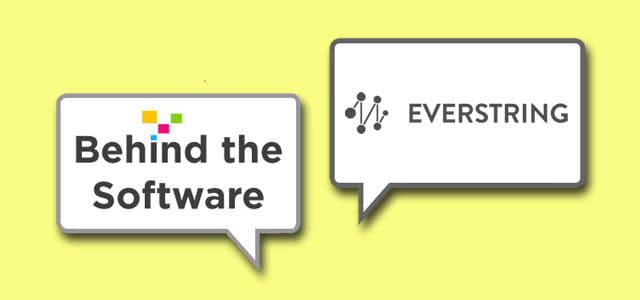 For any sales team, determining which leads are worth pursuing and which ones should be ignored can be difficult. Some sales tools are designed to help you filter leads, while others help you oversee your leads through their lifecycle. However, a relatively new company called EverString has stepped up to the plate to deliver a lead identification platform that could be considered ahead of its time.
Labeling their product as a predictive analytics solution, EverString is transforming the tedious process of finding individual quality leads into a fully automated process that can find hundreds, if not thousands, of leads in minutes. We got a chance to speak with their CEO, Vincent Yang, in this exclusive Q&A with EverString to learn about how the company came to be and how they will play a vital role in the predictive analytics industry.
Can you begin by telling us why you decided to create EverString and what the inspiration was behind creating the company?
About the Company


WEBSITE: www.everstring.com
LAUNCHED: 2012
HEADQUARTERS: San Mateo, CA
As an undergrad, I studied mathematics and was very passionate about artificial intelligence; specifically, using artificial intelligence to replace human work. About 12 years ago, I created my first company, which focused on data mining. Unfortunately, that business didn't take off because it was ahead of its time — back then, nobody talked about big data.
I started at J.P. Morgan, focusing on analyzing public companies for potential leverage buyout. I learned a lot there, and that further enhanced my passion about the use of mathematics in analyzing companies. If you use mathematics well, there's a lot of validity you can derive on the business side. After two years there, I moved to a private equity company called Summit Partners, whose main goal was to find fast-growing companies that no one had heard of before.
Part of my job was to figure out if there was a better way to analyze private companies and to detect the growth of each business quantitatively. One idea I thought about was to use natural language processing to analyze each company's website — in particular, their news, product offers, hiring patterns, social stats, team page, etc. A lot of public information about private companies is available, but the main issue is what I call 'unstructured format,' which means the information is essentially just text.
Once we can understand those texts using a method called extraction, we can do a good job of analyzing those texts of private companies. That's how the idea of starting EverString came from: to crawl "unstructured" information about private companies and to drive business value. Early on, we focused a lot on serving financial companies like investment banks and private equities, because these are the two industries that I know very well.
I read that you raised 12 million dollars, which is really impressive. How has that funding helped you achieve your mission and your goal for the company?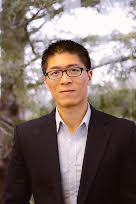 Funding has helped a lot in our early stages. The company has been growing pretty fast right now, which has been very enlightening. In less than a year we've grown to around 70 employees globally. By the end of the first quarter of 2015, we had dozens of net new customers acquired, and of those customers, four of them are Fortune 500 companies.
We've mostly used the funding to hire and expand our team, most of them industry veterans from Salesforce and Marketo. In addition, we've tripled the size of our engineer team, and by the end of this year, we hope to reach 150 employees. In the past we didn't do any marketing, which is why nobody had ever heard of us. Now as we've started to be more successful, we're working to increase and leverage brand awareness obviously using our own predictive technology.
I know that your company employs a diverse group of people, like a NASA scientist and a professional gambler. How are you able to utilize the different perspectives and experiences that they have? What value do they bring to the table?
I've learned a lot from having a diverse team, because you get a lot of new thoughts and perspectives. On the data scientist and engineering side, I tend to hire people who have no prior business analytics experience, because if you hire somebody who's experienced in the business analytics industry, it can be difficult for them to think differently. Neuroscientists, for example, can interpret any kind of data and transform that data into algorithms to solve brain tissue issues. Our thought is, why don't we apply that to predictive analytics?
For those that are unfamiliar with lead and marketing intelligence, can you give us a little background on the industry and how EverString works? How does your product address the needs of that industry?
"We connect to your CRM, sync and read all of its data and locate valuable information about the leads."
The predictive analytics industry exists to help marketers and sales teams predict who will be their next customer, which allows businesses to better engage with those customers and optimize their marketing strengths. The industry is relatively new, so there's a lot of adjacent spaces and many new companies entering the industry.
What we do at EverString is we connect to your CRM, sync and read all of its data and locate valuable information about the leads. We help companies answer questions like, "Who are the leads that are interested in a product or service? Which leads have a low chance of converting?" After that, we crawl across the web to find more information about those leads, so we can analyze them to understand why they don't convert. If you just look at the lead itself, it will be tough to figure out whether the company is convertible.
Deep data crawling uses a mathematical formula to automatically search through all of the leads to find a commonality. Once that's done, we apply the model we use to predict any new incoming leads.
What are the most valuable features that EverString offers to someone who needs help with capturing the right leads?
One feature is what I call predictive scoring. Once we train a model for you, EverString will help you analyze every single lead that comes through your funnels — whether through marketing systems or directly to the CRM. The amount of leads can be in the millions or tens of millions, and we tell you which leads are in the top 10 percent that you should focus on.
This first feature focuses on optimizing your funnel conversion, but what about the millions of people that have not visited your website? We built another product called predictive lead generation, which applies intelligent company crawling and modeling to find the best lead matches and deliver them to you.
That sounds like it would take a lot of time. How fast is the predictive lead generation process?
One of the reasons we are a very effective is because it doesn't take a lot of time for EverString to crawl, train and predict. All you need to do is log in to Salesforce. Once the data is collected, within minutes the system will be analyzing all of your internal data, crawling all of the leads and beginning to generate the top prospective customers. That enables us to build a scalable product for each company.
Six minutes is pretty impressive, especially considering how important time is to the modern businessperson. Who would you describe as your target user?
Our target users are companies involved with demand generation and marketing. In terms of company size, we focus on enterprise and mid-market. We have a plan to focus on SMB too later this year.
What would you say is your biggest challenge your company has faced in the predictive analytics industry?
Our biggest challenge is that right now the industry is pretty noisy, and most companies like to brand their website and service with the words "predictive analytics." Marketers cannot easily tell which one has a true predictive technology and which one is just purely hassling. Our challenge is how we build our brand awareness. I'm confident that in a year or so a lot of these companies might die out and the market will be a bit easier to understand.
Where do you see the predictive analytics industry moving in the future? And how do you see EverString evolving within it?
"I see predictive analytics evolving as a core infrastructure that sits inside every business workflow."
I see predictive analytics evolving as a core infrastructure layer that sits inside every single business workflow, especially in sales and marketing. All the companies that we work for – all of their core customer data and all of the sales activity data flows to EverString's secure cloud.
We connect all the client data that are sitting on one side with all of the worldwide data sitting on the other side. I believe EverString is going be the pioneer of leading the industry in predictive analytics.
That's really ambitious. Are there any new features that you're currently working on or that you can see EverString incorporating in the future? What can users expect to see from EverString in the coming months?
We are building a lot of cool things behind the service, but we're not yet ready to disclose them. Later this year we're going to have one or two core features coming out that will be mindboggling to the whole industry. If you look at how hedge funds are able to trade stocks in one millisecond using AI, without disclosing too much, this is what EverString will be moving toward. Not that we will become a hedge fund, but to use this analogy of how people can make marketing efficient based on predictive analytics.
Check out our other Behind the Software exclusive interviews by visiting the Business-Software.com blog homepage.