Buffer vs Hootsuite: Two Business-Software.com Editors Share Their Opinion Part 1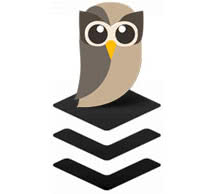 Shortly after Twitter established itself as a social media network of note (it's currently second only to Facebook), developers jumped on the opportunity to create Twitter apps. The hottest of these to have come out in a while is Buffer, which allows Twitter users to schedule their updates for Twitter's peak times. The benefit: if you have something to say or see something you like, you can announce it to the world at a time when you have the best chance of other users seeing it. But doesn't HootSuite do the same – and hasn't it been doing that for several years already? What's the big deal? Two Business-Software.com editors decided to try for themselves. The result? One likes HootSuite, the other prefers Buffer. Here's why.
Buffer
– Deniz Kuypers
Although upon first glance Buffer doesn't seem to do much else than its big competitor, HootSuite, there are some key advantages that quickly become apparent once you start using the application.
Like HootSuite, Buffer allows you send out your tweets at Twitter's peak times. These peak times are built into the app, but you can also create your own schedule. The real benefit of Buffer over HootSuite is that you create a schedule once (you can have different schedules for different days) and never again. If you want to tweet something, it goes in the queue and gets tweeted at the next scheduled time slot. HootSuite requires you to schedule tweets individually, so you have to select a time and date for each tweet.
The second key differentiator is the way in which Buffer handles multiple Twitter accounts at once. In the free version of Buffer, you can add two different Twitter accounts for which you can schedule tweets. While HootSuite offers the same functionality, it requires you to select which account to tweet from for each individual tweet, which is easy to forget. Twitter is about speed: you see something, you want to tweet about it, and… darn, forgot to select which account to use. Since Buffer allows you to create a schedule, all you need to do is put your tweets in the right queue without having to identify an account for every single tweet.
Another item to do with speed: Buffer automatically shortens any link you provide, as opposed to HootSuite, where you enter the link in a separate box and click "shrink" before you can proceed.
Lastly, what really sets Buffer apart is its simplicity. It's easy to use, and it focuses only on key functionality. HootSuite can do a lot – it has countless buttons all over the screen. To a novice, this might be daunting. Buffer, on the other hand, is made for the masses: the application doesn't demand much in terms of figuring it out. It does what it needs to do, and it does it well.
What do you think about Buffer? Check out Part 2 of Buffer vs HootSuite to get another perspective on the debate.