Buffer vs Hootsuite: Two Business-Software.com Editors Share Their Opinion Part 2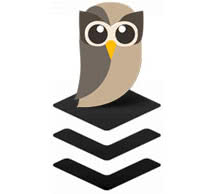 Twitter can be a powerful tool for businesses to communicate and engage with their customer base. With Twitter, companies can directly interact with their current and potential customers, build their brand, and deliver customer service. With social media tools like Twitter playing such an important role within many companies, a whole crop of Twitter apps and plugins have been created to improve social media management.
On Tuesday, Buffer and its advantages were discussed. Today, we'll discuss the advantages of HootSuite.

HootSuite
–Darlene Lin
I confess I haven't really used Buffer. I use and recommend HootSuite because it works and it's easy to use. It provides me with all the tools I need to manage multiple Twitter accounts. Like Buffer, HootSuite allows Tweets to be scheduled in advance. But, HootSuite includes other features that make me a loyal fan.
The free version of HootSuite allows you to manage up to 5 social media accounts, which includes Twitter, Facebook, and LinkedIn. Once you log into your HootSuite account, a dashboard is displayed to easily view and manage all your social media accounts in one place. Each social media profile has its own tab in the dashboard, so you can easily see the activity in each account.
HootSuite also allows you customize what you see in the dashboard by creating streams for each of your social media accounts. Streams can be created for your home feed, for sent Tweets, for pending Tweets that have been scheduled, for Mentions, and for Direct Messages. This makes it easy to monitor the activity on your Twitter account, so that you can quickly reply and interact with your followers. HootSuite allows you to Tweet, respond to Mentions, and send Direct Messages all from the HootSuite dashboard. You can also cross-post across multiple social media accounts. Social media and tools like Twitter are all about connection and engagement in real time, and HootSuite is a great tool to ensure that you never miss anything.
With HootSuite, you can also create a stream to monitor certain keywords, allowing you to see what others are Tweeting about that topic, what your core audience is interested in, and where there might be a lack of information that you can fill with your own Tweets. If all you're looking for is a Tweet scheduler, Buffer offers some awesome functionality. Being able to create a single schedule to have Tweets sent out at the most optimal time is incredibly useful.
But, I prefer HootSuite because it offers great features that make managing multiple social media accounts a breeze. I like being able to see everything in one location and to be able to do everything I need to do on Twitter on one dashboard. For me, HootSuite can't be beat.
When it comes to Buffer vs HootSuite, which do you prefer and why? Share your thoughts in the comments section below. Check out Part 1 of the Buffer vs Hootsuite debate to get another perspective on Buffer.