Burberry's Multichannel Innovation; 3 Tips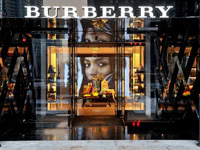 The Challenge: What can we learn from a 157-year-old fashion company that's being called "the world's most digitally competent luxury brand"? That a multichannel and personalized customer experience is becoming the expected standard among consumers.
Just as high fashion brands have been trendsetters in clothing, they are now trendsetters in multichannel marketing. Global fashion icon, Burberry, launched a program recently that upped the ante on multichannel marketing. Burberry's Millennial-targeted "Runway Made to Order" campaign allowed viewers from around the world to live stream their Fall fashion show, and purchase and personalize items directly from the runway via a state-of-the-art interactive e-commerce platform.
Key Takeaways for Marketers:
Offer a Seamless Multichannel Experience
Burberry's innovation is truly remarkable. The brand has taken the 2013 Autumn runway show — traditionally an exclusive event, accessible only in-person — and spread it across every conceivable digital medium: the show, streamed on Burberry.com and other sites, was the first in history to be broadcast live on Twitter; purchases through Runway Made to Order are accompanied by Smartphone-compatible product videos upon delivery; the live stream was accompanied by an Instagram feed showing close-ups of the products as they hit the runway, and a dozen digital cameras photographed handbags and shoes to be turned into an "accessories-only" Facebook photo album.

Burberry has long been on the forefront of digital; but now, as marketers struggle to create a valuable customer experience across many seemingly disparate channels, Burberry shows us just how seamless it can all be.

Make it Personal
The ability to order products the moment they're debuted is impressive enough; but, Burberry has added to this ability a highly-personalized touch.

Upon adding an item to an online shopping bag, customers are immediately informed that their purchase can be "customized with a bespoke nameplate and smart personalisation technology." Orders are placed with the promise that a Burberry rep will soon reach out to the purchaser personally to "confirm requirements."

Adapt Proven Tactics to the New Integrated Multichannel Mix
In a modern twist on product placement, Burberry, according to the recent New York Times article, supplies A-list celebs with key items in order to capitalize on the many active fashion bloggers and social media followers. By not limiting its presence to digital alone, Burberry applies the "influencer" tactic to traditional media, using print and video advertisements featuring British actress, Gabriella Wilde.
The Lesson: for maximum brand building, impact, and revenue, deploy a seamlessly integrated multichannel mix.
Looking for more information on marketing software? Check out our side-by-side comparison of leading platforms in the Top 10 Marketing Automation Software report. You can also browse exclusive Business-Software.com resources on marketing technology by visiting the marketing research center.