Behind the Software with Mobile PRM CEO Pamela Swingley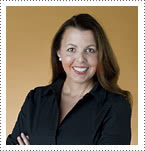 We sat down with Pamela Swingly of Mobile PRM to talk about her approach to health care, how she came up for the idea for RememberItNow, why Google Health was such a flop and what the future of the medical and health industries look like. 
Mobile PRM is a patient relationship management platform, and RememberItNow is an eHealth platform that helps patients manage their medications and healthcare in general.
About the Company

WEBSITE: www.mobileprm.com
FOUNDED: 2010
CUSTOMERS: 1000 patient users
LOCATION: San Francisco, CA
SOLUTIONS: RememberItNow
First off, what do you see as your company's mission?
We want to make it easy for people to manage their health, or the healthcare of someone they love, through patient-centric mobile services that improve adherence and outcomes while reducing the cost of care.
How do you make sure that your product stands out from all the industry noise?
By focusing on building exceptional products designed from the patient's perspective to ensure that they get USED. We solve problems patients actually have. For example, Google Health failed because no one wakes up one morning and says, "I'm going to setup a personal health record today;" but they do wake up and think, "I need to remember my pills," or, "When is mom's doctor appointment," or, "Where is Tommy's immunization record," or, "Today I need to make sure I do my 10,000 steps and meditate."
In addition to focusing on features and widely used smartphone platforms that increase adoption, we've built our adherence platform to be robust and flexible enough to support the evolving needs of a healthcare industry in transition.
We also don't believe we need to build it all. There are amazing apps already built. We pursue partnerships with these companies and consolidate the data within the patient's record so that they have a complete view of their health.
What was your inspiration to start the company?
My dad was starting to get more and more prescriptions from his doctors, and he was having a lot of trouble keeping track of his medications. He worried constantly about taking the right ones at the right time, so I started RememberItNow so that he could take control of his healthcare instead of the other way around.
What value does your company bring to the industry, to its market?
Poor compliance costs pharmaceutical companies more than $30B each year in lost revenues and adds $290B to healthcare expenses, and of course not following the "doctor's orders" impacts patient quality of life. Helping patients to follow their doctor's orders saves millions each year in wasted healthcare expense, increases revenues for pharmaceutical manufacturers and pharmacies and improves the patient's health. It's a win-win-win.
Where do you see the healthcare industry in 5 years?
Out of control healthcare costs will shift focus to outcomes. Patients, providers, and payers will all look for ways to improve patient outcomes.
As people pay more for their health insurance, they will begin to take more responsibility for managing their health. At the same time, high health care costs are driving new health plan models that are focused on compensating results rather than activity. Providing patients with tools to manage health between visits will be very important. Within the software segment industry consolidation will occur like in the dot.com days. Platforms will prevail. Data will be mobile.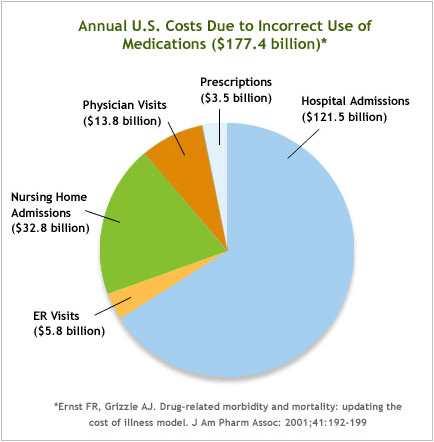 What challenges do you see in healthcare? How can businesses overcome those challenges?
The healthcare industry has traditionally been slow to innovate, that's no longer an option. They have to change. But this pressure is a distraction from their core business. The industry is confused, afraid to move in the wrong direction.
A number of other challenges have to be sorted out. For example, who pays for solutions? How can data be integrated? Who owns the patient record? How do you balance data security with usability?
What is the most exciting thing about your software? What makes you excited about it?
We're excited that people USE our solution to stay healthier. We're excited to be able to help people adopt healthier lifestyles, to live a better quality of life. To worry less about managing their health.
For example we have a mother of five who has a daughter that takes a daily medication to prevent seizures. With five kids, she would sometimes forget. She uses our consumer product RememberItNow! and never forgets. For her daughter, it is a lifesaver.
Another of our users is trying to quit smoking – they record every cigarette they smoke so they can see a pattern in when and why they smoke.
We have another client that is HIV positive. They take a cocktail of nine drugs everyday and track their compliance.
Finally, we have a number of grandchildren who use our service to coordinate care among family members for a chronically ill grandparent.
Bottom line, we get excited when our users worry less about managing their health and are free to enjoy each day more fully.
In your opinion, who are the most interesting people or companies in the healthcare industry right now?
Practice Fusion's ad supported EHR was a new business model in the health IT industry. It is kicking butt over traditionally licensed or SaaS models. Innovative iPhone apps that help people measure specific aspects of health. Quantified self movement. Correlate sleep to pain levels. Monitor blood pressure throughout the day and map to calendar of activities – who/what causes blood pressure to go up. Practice meditation to reduce stress levels. Calorie counters. Activity counters. All of these things will contribute to more innovative healthcare solutions for patients, and we think that the health IT industry needs to focus on them.
Want more information on medical software solutions? Browse helpful product reviews and blog posts on our medical software resource center page. Ready to purchase medical software for your company? Download one of our free Medical Software Reports to compare leading medical software providers by pricing and key features. For more on Mobile PRM and RememberItNow, check out MobilePRM.com and RememberitNow.com
Enterprise software marketing executive, Pamela Swingley, has spent more than two decades helping businesses of all types adopt technologies that improve their performance. Today, as the CEO of Mobile PRM, Pam's passion is to transform patient relationships and improve patient health through mobile services built on a patient-centric eHealth platform.