Medical Software 101: A Guide to the Top 4 Medical Software Solutions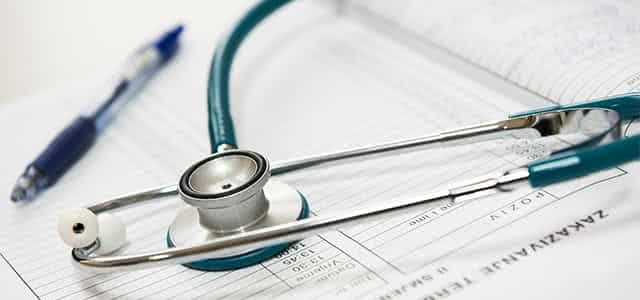 In recent years, the healthcare industry has been turned upside down with the increased adoption of medical technology and software. With medical devices that communicate to one another, charts being reviewed on iPads and an interconnected network of doctors, practitioners and other health professionals must realize that the future of health technology is officially here.
With a variety of software sub-segments and platforms catering to the management of a medical office, it can be confusing to know what your practice really needs. What's more, the functionality, key features and scope of the applications listed below are increasingly overlapping one another and often include integrations to one another — adding to the confusion. While users can purchase an all-in-one solution, we recommend knowing the ins and outs of each option before making a decision.
We've compiled the four most-common medical practice solutions to help you select the solution that best meets your practice's individual needs. Do you need an all-in-one platform? Or would your practice benefit from just a practice management system? Let's find out in our Medical Software 101 At-a-Glance Guide:
Practice Management Software
Used mostly for 'behind the scenes' work within a medical office, practice management software covers a range of back-office tasks with precision and care. As a whole, practice management applications work to keep the office running like a well-oiled machine through its comprehensive feature set and ease of use. Most platforms on the market offer features such as an administration dashboard to allow immediate access to commonly used features and workflow automation for improved operations, scheduling and overall satisfaction.
Best for:
Office Managers and administrators will benefit the most from practice management software. The application can be used across an assortment of specialties, from medical to dental — as well as for offices that offer multiple locations or practitioners.
Key features:
Appointment scheduling and reminders
E-prescribe
Insurance management
Claims scrubbing
Reporting
Industry leaders:
AdvancedMD, Cure MD, CareCloud
Electronic Medical Record Software
Dedicated to managing patient care, electronic medical record (EMR) software aims to serve as a comprehensive tool that fosters the relationship between practitioner and patient. EMR software is often integrated with practice management applications, as the two compliment each other — working to address each side of the business.
Best for:
Medical practitioners and patients who need access to a patient portal will get the most use from EMR applications. With portal access, patients can complete their medical history and other documents required before stepping foot into the office — reducing wait times, in addition to paper and labor costs of physical data entry. Practices of all sizes can benefit from a properly integrated EMR platform by eliminating the need for paper charts, images and lab work, multiple computer systems, etc.
Key features:
Charting
Labs and imaging
E-prescribe
Appointment scheduling
Patient portal
Industry leaders:
AdvancedMD, SOAPware, CareCloud
E-Prescription Software
E-prescription software allows doctors and other healthcare practitioners to electronically gather patient information, send prescriptions and approve refills. Additionally, most e-prescription solutions will automatically perform drug interactions checks — and some are even Surescripts certified, which allows the practice to send and receive electronic messages in accordance to industry standards.
Best for:
Doctors and practitioners that prescribe medication will benefit from the software through the increase of productivity and automation. Patients benefit indirectly from the software through automatic drug interaction checks and electronic prescription requests (because somehow the paper copy always goes missing) — and with EMR integration, patients can request refills from their practitioner via the patient portal tool.
Key features:
Medical history import
Formulary management
Send and approve prescriptions
Drug interactions check
EMR integration
Industry leaders:
AdvancedMD, NueMD, Practice Fusion
Medical Billing Software
After the patients have left and the rooms are cleaned, it's time for the fun stuff: billing. Medical billing software is used for the entire process of eligibility verification of a new patient through collections of past due accounts. Claims scrubbing, a feature that automatically double checks claims for correct patient information, procedure codes, dollar amounts and the like, is standard on nearly every medical billing platform — and for good reason. Scrubbing claims before submission can drastically improve acceptance odds and reduce payment turnaround time.
Best for:
Medical billing software is used by office managers, administrators or, in some cases, the practitioners themselves. With eligibility verification, patient statements and electronic billing functionality, the administrative and billing team's job is made much easier during the billing process. On the flip side, with electronic payment remittance, patients can pay balances online in just a couple of clicks.
Key features:
Electronic billing
Eligibility verification
Claims scrubbing
Patient statements
Reporting
Industry leaders:
AdvancedMD, CollaborateMD, Kareo

To learn more about the features of medical software and the industry leaders, be sure to check out our medical software reports on Business-Software.com!
[Photo courtesy of Pixabay user DarkoStojanovic]