4 Tools Healthcare Companies Need in Their Digital Security Arsenal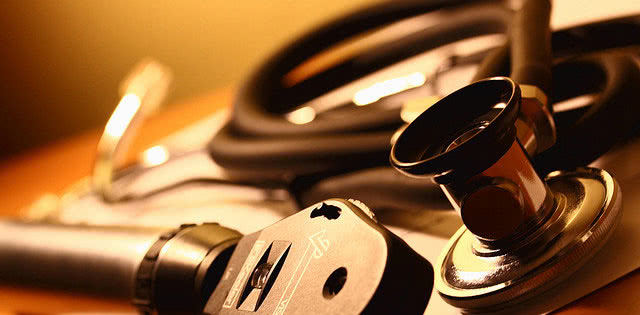 Today's consumers relinquish their most important personal information to businesses on a daily basis, whether making a purchase, opening an account or receiving medical care. The near constant sharing of names, email addresses, living addresses, SSNs and credit card numbers means a growing number of databases contain these details — making it ever easier for hackers and other security threats to compromise your clients' private information.
Security flaws such as the Target data breach and vulnerabilities like the Heartbleed Bug prove how susceptible even the largest businesses can be to hacks and cyber attacks. And with the very real threat of data breaches looming over companies around the world, it's imperative that one industry in particular — the healthcare sector — implement the necessary security measures to properly protect client records.
Healthcare in the Age of Digital Record Systems
Just why are state-of-the-art security systems so important to medical providers and other healthcare establishments? Because healthcare companies hold some of the data most valuable to the black market: bank account information, personal records, prescription details and more.
Yet oftentimes this data is not being properly guarded, despite attempts at federally enforced regulations such as HIPAA. The astronomical costs required to update software and implement the latest security solutions, coupled with an industry sitting on individuals' most sensitive information, leave medical providers at a much higher risk for security breaches. Recently the FBI even warned the healthcare industry of being especially vulnerable to cyber attacks, citing lax security systems as a key reason for the notification.
Your Top-Priority Data Protection Tools
As a healthcare provider serving consumers in our technology-driven age, your job extends beyond the physical care of patients. You must also protect the sensitive data that you're entrusted with, records that — if put into the wrong hands — could seriously impact your customers and affect your brand and credibility.
Below we've outlined a variety of security software tools that all businesses in the healthcare industry should consider implementing, whether you're a medical office, hospital, insurance provider, rehab center or pharmaceutical company. Use our list as a starting point to identify and correct any weak spots in your security processes.
1. Endpoint Security System
When it comes to ensuring your patients' sensitive data is kept safe, implementing an endpoint security system is one of the most important steps you can take. Endpoint security provides multi-level protection from malware, antivirus threats and malicious software for both physical and virtual endpoints.

We Recommend: Kaspersky Endpoint Security for Business ADVANCED.
Why We Like It: Kaspersky's Endpoint Security business solution offers high-level anti-malware protection, a top-notch detection system, automated application monitoring and asset management. The platform also lets you control traffic with an intrusion prevention system, and works for a range of platforms (including Mac, Linux and Windows).
2. Encryption Software
Encryption software will provide another layer of protection beyond the capabilities of an endpoint security solution, encoding patient records and other details to ensure its safety for the entire information lifecycle. Database encryption systems also allow you greater control over who has access to sensitive encrypted files through a variety of restriction and supervisory tools.

We Recommend: Vormetric Transparent Encryption.
Why We Like It: With Vormetric Encryption, your business can easily encrypt and control access to sensitive data and files, as well as monitor who accesses that data. Vormetric works with all of the major platforms and can be easily configured to work with your data encryption requirements and security infrastructure.
3. Data Protection and Backup Solution
A data backup and protection platform should be an integral part of of your data security strategy, ensuring patient records and other important data remain secure if lost or damaged. In addition to recovery and restoration of your data, a quality data backup system will also help to prevent data loss before it occurs.

We Recommend: Barracuda Backup.
Why We Like It: Barracuda Backup is a comprehensive cloud-integrated data protection solution that incorporates cost-effective functions such as data deduplication and offsite vaulting. The system includes data recovery and restore options as well, and can also load the most recent data stored in the event of a disaster.
4. Enterprise Mobility Management Suite
Right now you might be asking yourself just why a business in the medical industry would need a mobile device management platform. But mobile devices are easily lost and more likely to be used in public places, making them easy targets for security breaches. Enterprise mobility management, or EMM, can help healthcare-related businesses monitor both the device itself and the installed applications, as well as improve authentication controls (which can be relatively weak on mobile devices).
We Recommend: VMWare's AirWatch Enterprise Mobility Management.
Why We Like It: AirWatch EMM is a fully featured device monitoring solution for businesses that supports BYOD programs and offers extensive mobile security capabilities. Flexible mobile email and and multi-user management tools also help your organization adjust security controls to the unique needs of your business.

Looking for other options to help back up and secure your important medical data? Review our range of free reports on security software and IT management needs to pinpoint what type of solution you seek, then download the desired security software comparison reports.
Photo courtesy of flickr user Adrian Clark.