From the Community: Medical Device Manufacturing Software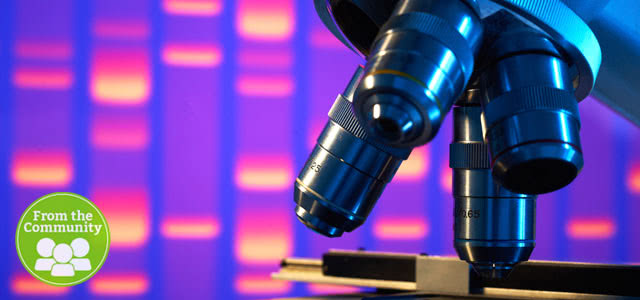 Welcome to From the Community, where we highlight questions from our community members. Join us each Friday as we dive into the featured inquiry.
There's a lot of technology, both software and hardware, driving the modern medical industry. All of that equipment has to be up to a strict set of regulatory standards, not just in the end user stage — where they're in medical facilities being getting used in the field — but all the way starting at the manufacturing stage.
That's where this week's community question comes from. Bob S. asks, "Researching our next generation ERP / MRP application for use in a medical device manufacturing shop environment. FDA & ISO13485 level of quality system. Currently using Epicor Vista 8. Is there a better solution?"
For clarity's sake, let's first examine the regulatory standards that cover the medical device manufacturing sector.
Medical Device Manufacturing Standards
There are a variety of different domestic and international standards for medical device manufacturing. In the U.S. the main regulatory body is the Food & Drug Administration, who standardize device manufacturing under the umbrella of general medical device regulation.
Domestic (U.S.) FDA Standards:
Quality System Regulation (QS): QS is the result of several refinements in manufacturing regulation starting in the late 1970s and up through the 90s. QS regulations are built to stick to a combination of mandates laid out in existing FDA rules, the Safe Medical Devices Act and related standards from the International Organization for Standardization (ISO).
The International Organization for Standardization (ISO) publishes standards for everything from film stock to banking to formats for digital data storage. Most often organizations will work towards compliance in whichever standards pertain to their sector and then apply for official ISO certification in said standards.
International Standards
There are two ISO standards specifically pertaining to medical device manufacturing:
ISO 13485: Implemented in 2003, ISO13485 issues quality management standards for the ways in which medical devices are manufactured. More specifically, it covers issues related to implants, proper documentation for sterilization practices and methods of internally addressing manufacturing defects or other sources of noncompliance.
ISO 9001: In contrast to ISO 13485, this standard covers quality management practices a broader swath of verticals as opposed to just medical. According to the ISO, this standard overlaps partially with ISO 13485, but places a larger emphasis on driving continual improvement in manufacturing practice.
Potential Solutions
Many general manufacturing ERP solutions on the market that can cater to the special needs of the medical device manufacturing niche, regulatory compliance included. Here are three standouts:
IQMS
IQMS provides comprehensive manufacturing ERP for many different industries. In catering to medical manufacturers IQMS offers a specific suite, EnterpriseIQ, which locks processes onto ISO and FDA standards in addition to providing various miscellaneous features like risk assessment, esignatures and comprehensive audit trails for everything on the manufacturing line.
Godlan
Godlan focuses on helping manufacturers retain their ISO certifications. Some of its other standout features include accounting in multiple currencies, lot/serial number tracing, a help desk platform, RMA processing and traditional Material Requirements Planning (MRP) tools.
MISys
In contrast to Godlan and IQMS, MISys is designed specifically for the medical device manufacturing industry. In addition to meeting regulatory standards, MISys Manufacturing boasts a rich array of different costing methods, LIFO and FIFO included, as well as manufacturing floor tools like labor tracking and bar coding. We also like its inventory control tools.
More Info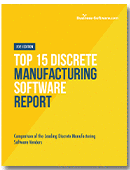 If you're still looking for additional information on the best software to potentially manage a medical manufacturing business, or any discrete manufacturing processes in general, your best resource is going to be our Business-Software.com Top 15 Discrete Manufacturing Software report.
From there, try exploring our comprehensive manufacturing software resource page, where we compile all related blog content, premium offers and manufacturing product profiles.