CRM Adoption: Why Give A Chance To Customers To Move Off Track?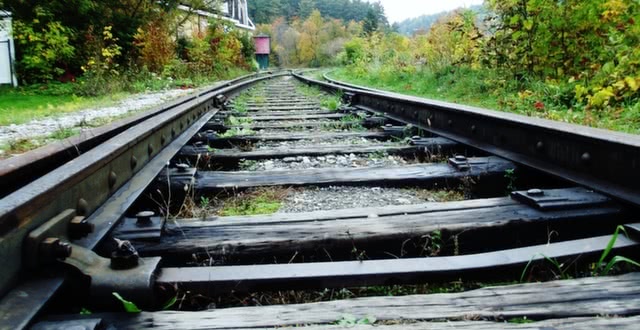 Undoubtedly, customers are the be-all and end-all of any kind of service or product. An organization would cease to exist if it didn't have customers. Not only do customers contribute to the revenue and finances of an organization, but also its growth, expansion and public image.
Every organization needs to take care of its customers as they are the most important aspect of any value chain. Moreover, every customer is an irreplaceable asset for any kind of business. It's often the case that organizations close their eyes to the existing customers while acquiring new ones. This ends up doing more harm than good because many existing customers have the potential to become repeat customers as well. Therefore, an organization should not forget its customers regardless of their condition.
In the present scenario customer service has become the new trend with every organization trying to establish a competitive edge in efficient customer service. Moreover, in all likelihood, it's quite possible that one's organization loss might be a gain for its counterpart. It's for this reason that organizations strive to develop a lifelong relationship with their customers. All this has made CRM adoption more important than ever before. At present, most of the business solutions have started playing the role of customer relationship management platforms for businesses. Be it the simple telecom billing software or MIS software, each one of these has contributed to customer relationship management.
Without a second thought, the relationship that exists between a client and an organization is a major factor in deciding the failure or success of any organization. Since this relationship cannot be ignored in the context of the present business scenario, customer relationship management has become the elixir for businesses. It is often seen that organizations are faced with financial losses, despite an aggressive sales strategy and the acquisition of many new customers. All this happens because a company is unable to live up to the expectations of its customers.
CRM Adoption: The Benefits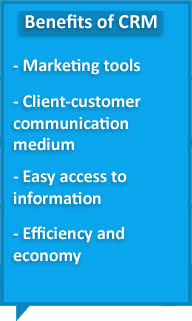 In general CRM software refers to any kind of system that facilitates online management of your client database. Such a system improves the efficiency and productivity of your sales processes. Often organizations find it difficult to manage an enormous customer database. It goes without saying that the prolonged existence of such a situation might inhibit the performance and productivity of employees. Below are some of the ways in which CRM adoption ends up benefitting a business:
Tool for marketing: The analysis of customer database allows you to observe past trends and forecast the prospects for the future. Not only does this enable identification of customer needs, but also aids organizing and planning activities. Moreover, it facilitates cross-sales as you can identify the loyal customers. Therefore, CRM software gives you the twin advantage of customer retention and expansion of customer base.
Medium of communication: CRM software plays the role of an efficient communication channel between a company and its clients. The software facilitates online interaction between an organization and its customers. Moreover, it minimizes the paper work that is involved in maintenance of customer complaints, queries and feedbacks. As a matter of fact, the personnel of any company can resolve the complaints of customers through regular online interaction.
Accessibility: Customer relationship management software has indeed given a new meaning to the concept of paperless office. No longer do we need to look through old records to search for the past transactions of a customer. In addition, such software also enables the reorganization of the process. Apart from all this, any kind of information is just a click away from an organization.
Economical: The deployment of CRM solution enables efficient management of business. Not only does it enhances productivity, but also saves you valuable resources and time. It goes without saying that the resources thus saved can be utilized elsewhere.
Conclusions on CRM Adoption
Almost every industry is flooded with new players. Moreover, there are several organizations that are diversifying into more than one business vertical. No longer does a business restrict itself to a particular industry or domain. Now is the time for organizations to prove their forte in many spheres. All this has made organizations realize the significance of maintaining relationships with their customers. Therefore, the focus of organizations has now shifted from customer satisfaction to customer's happiness. In addition, it has now become essential for companies to upgrade their systems constantly and implement practices that enhance the quality of their service.
Although any CRM software does not come with the warranty of making a customer loyal to you, it still helps you immensely in improving the relationship you share with your customer. With your steadfast efforts, you can forge an emotional bond with the customers.
To find out more take a look at our full listing of blog content on small business CRM tools.