5 of the Best CRM for Insurance Companies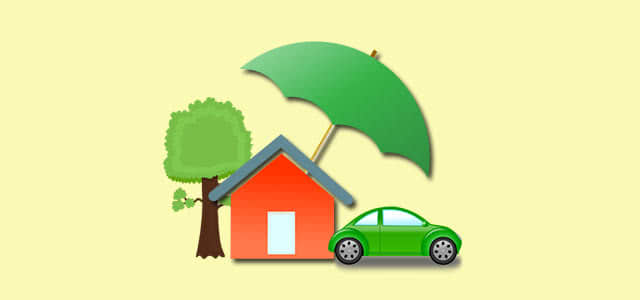 Industry-specific CRM solutions can be a godsend for businesses who operate within a distinct industry and manage unique customer lifecycles. For example, insurance companies and agents must follow a hefty list of laws and regulations, manage commissions and qualify customers for certain plans and policies. The best CRM for insurance companies enable agents to develop deeper relationships with customers, directly (and positively) impacting their bottom line.

Why Insurance Agents Need CRM Software
These days, many successful businesses operate under a customer-centric business model, where brands prioritize discovering and appealing to a customer's preferences. Yet many insurance companies operate from within a product-based standpoint instead of focusing on customer relationships, since there is less of a need to remain in contact with clients until policy renewal time.
Focusing on products over people means that many agencies aren't as motivated to adopt a CRM solution. Yet insurance agencies that have taken the plunge are seeing numerous benefits from their CRM, such as streamlined customer support workflows, more sales and additional opportunities to engage with and sell to clients. Plus, as customers demand more personalized, custom-tailored insurance solutions, agents will find it hard to meet needs without a customer relationship management system in place.

5 of the Best CRM for Insurance Companies
The best CRM for insurance companies is easy to use and adopt. Aside from basic functions, agents will love tools that address unique industry concerns such as commission processing, policy management and accessibility from any web-enabled device. If email marketing is part of your agents' sales strategy, you will want to find a solution with built-in email marketing that includes templates and tools needed to set up drip marketing campaigns.
Depending on the type of insurance policies you sell, you may need a more specific solution that not only caters to insurance agents, but also conforms to your unique type of insurance, be it life insurance or homeowners insurance. Lastly, look for solutions that integrate with software you're already using, whether that's quoting software such as CSG Actuarial or Compulife, or call center software.
1. Radius – $24/month Starting Price

Radius is a CRM and lead management solution designed for both single agents and small insurance companies. Agents can use Radius to manage client preferences and information, track commissions and policy renewals and provide client access to important documents. Radius integrates with other important applications such as Google Apps, Compulife (life insurance quoting software) and call center solutions for an end-to-end streamlined approach.
Agents will also love these features:
Email marketing management
Sales automation
File storage
Multi-agent management tools
2. Zoho CRM – Free Starting Price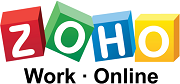 Zoho CRM is no Salesforce, but that's a good thing for insurance agents. Simple to set up and even easier to use, Zoho is perfect for companies who are just testing the waters, as the CRM offers comprehensive contact management and mobile accessibility. Zoho has a free edition for individuals, with additional paid plans starting at $12 per user per month. The only downside to using Zoho CRM is that it isn't custom-built for insurance agents.
Still, users will benefit from the following features:
Opportunity tracking
Email marketing tools
Integration with popular social media channels
Hierarchy and territory management
3. NexJ Contact for Insurance – Contact for Pricing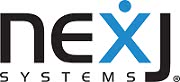 NexJ Systems is a leading provider of software for businesses in financial services, insurance and healthcare, so it comes as no surprise that the company developed a top-of-the-line CRM solution for insurance agents. NexJ Contact for Insurance offers comprehensive customer profiling tools, campaign management and robust BI and analytics. The solution can easily be tweaked to serve insurance niches such as Life Insurance, Property & Casualty Insurance or Commercial Insurance.
Agents will also love these features:
Group calendar and task management
Policy, claims and billing models
Lead and opportunity management
Microsoft Exchange synchronization
4. AgencyBloc – $59/month Starting Price
AgencyBloc is a web-based CRM solution specifically designed for life and health insurance agents. From the dashboard, users can pull up information about specific contacts, generate built-in and custom reports and access collaboration tools. Policy management functionality allows agents to track renewals, view all plans associated with a given policy and attach relevant documents to make it easy for clients to enroll.
Other useful features include:
Agent management tools for administrators
Carrier contact tracking
Commission tracking and management
Monitoring unique customer lifecycles
5. ClaritySoft CRM – $39/user/month Starting Price

ClaritySoft believes that simple is better, and that's just what insurance agents want to hear from their CRM provider. While ClaritySoft isn't designed specifically for insurance agents, like Zoho it is a straightforward, easy-to-use solution that agents can quickly and easily adopt. Insurance agents can use ClaritySoft to manage contacts, accounts, calendars and opportunities. With some tweaking, ClaritySoft can also be configured to manage the unique insurance customer lifecycles.
Agents will also benefit from these features:
Anytime, anywhere access on all mobile devices
Email marketing management
Microsoft Outlook integration
Customizable reports and dashboards

While insurance agents aren't traditionally known for developing deep, personal bonds with their customers, with today's CRM solutions, now is the perfect time to make the switch from a project-centric to people-centric approach. Whether you're a single insurance agent or an insurance business that manages various agents, with the best CRM for insurance companies, you'll sell more policies, build deeper relationships and make a positive impact on your bottom line. For more information on how your business can use customer relationship management software to boost sales, head to our CRM Research Center, where you'll find useful blog posts on all of today's hot CRM topics.