Behind the Software Q&A with Thunderhead.com VP of Product and Industry Solutions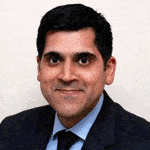 Today's CRM solutions must be highly flexible and scalable to meet the demands of customers who conduct business on a number of different platforms and channels. With a true cloud engagement platform, Thunderhead.com has positioned itself as a major provider, offering solutions that facilitate engagement via diverse contexts and platforms. In our Q&A with Thunderhead.com, we spoke with Darshan Chandarana, Vice President of Product and Industry Solutions, about how the Thunderhead.com ONE platform helps enterprises hone in on the customer journey and more actively engage their clientele.
To find out more about other CRM solutions be sure to check out our blog posts on cloud CRM tools.
About the Company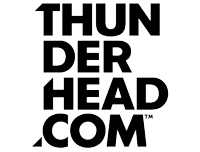 WEBSITE: www.thunderhead.com
LAUNCHED: 2004
LOCATION: London, UK
CUSTOMERS: Cloudsense, Standard Bank, Allianz, Brotherhood Mutual
How did Thunderhead.com get started? What void in the market did you seek to address?
Thunderhead.com was established back in 2001, with CEO Glen Manchester's vision for really driving content, specifically personalized content. After a few years researching and developing the technology, Thunderhead.com officially launched in 2004. Since then, the market has been growing quite a bit, and we've had success in a number of different verticals. We enable companies to deliver personalized content at scale so that they can interact with their customer base quickly, effectively and relevantly.
Can you describe Thunderhead.com's philosophy and some of the company's key goals?
Over the years, Thunderhead.com has continued to evolve its thinking, go-to market strategy and the way that we attract our customers. Our philosophy is centered around engagement and supporting businesses to build long-term, authentic engagement; the company is driven by the way customers and organizations interact with one another.
We see Thunderhead.com's solutions as a fundamental part of the way organizations connect with their customers across any touch point, personally and relevantly. We help companies provide a personalized service to their customer base, and in turn build lasting relationships with a particular brand. The philosophy of engagement is truly our core principle in everything that we're doing from a product standpoint through to our marketing tactics.
What do most new users hope to gain by switching to Thunderhead.com?
Over the past year or so, we've been migrating a large number of customers across to our cloud-based model. When new customers come to us, they are genuinely excited by the concept of integrating our personalized engagement model into their company's IT infrastructure, converting customer data into customer intelligence and generating additional value for the organization and, more importantly, the customer.
With Thunderhead.com, it's all about the ease of use and creating tailored brand communications directly from CRM and other systems. It's not just about doing this at scale, but doing it quickly and effectively. We want to make sure that new technologies are simplifying some of the business strategies that enterprises are facing in the way that customers interact with them. In the end, new users find that we've created an easy, efficient way for them to take CRM data and use it with the customer base in a personal way and in real time.
How has the uptake in cloud software affected your success?
We've seen a massive uptick in the way that the cloud is being used; it's no longer just small companies, the cloud is being used by very large, major enterprise organizations. Over the last two to three years, the shift toward using more and more technology in the cloud has greatly accelerated. We are right in that wave. We are part of that journey with a number of existing customers and new prospects coming to us and asking themselves, "Can I create this as a cloud offering? Can I do this with objects as opposed to tactics?"
We're also seeing that cloud technology generally interacts with other technology more easily than traditional on-premise deployments, and for this reason see a number of mixes and integrations. By working with companies like Salesforce on a regular basis, we're using our technology to augment its offering, ultimately enabling customers to work in a more agile, business-oriented direction.
What makes Thunderhead.com ONE Engagement Cloud stand out from competitors' products?
There are a number of differentiating points, but the primary one is that we are an engagement Cloud in that we have a number of different solutions within the engagement cloud. These solutions are designed to work with each other and with other technologies that you may already be using. Our deep integration with Salesforce is a good example of how customers can leverage the Salesforce ecosystem, and then add to that environment both quickly and easily.
The key differentiator for us is ease of use, and the fact that our solution is designed to be built upon. Perhaps the first solution is the communication piece. From there, you can add the collaboration piece, and then you can add the connection piece on top of that. For us it's about being able to add components as a company grows, adapting and scaling as organizations interact with customers in new, more effective ways.
What sort of customer did you have in mind when creating Thunderhead.com?
Our primary customer base has always been enterprises in heavily-regulated markets and businesses that have a need to manage customer relationships at scale. For example, we're very strong in Financial Services and Insurance. When we were designing our cloud-based solution, we had a rich tapestry of customers to draw from that were in unique work environments that required greater control. These customers had many regulations to adhere to and so many different products that they would actively discuss with their customers.
We brought them all our knowledge in the financial services sector, the federal government sector and the telecom sector, creating products with the enterprise in mind. We also kept in mind new vendors to the market and smaller companies, allowing them to also benefit from the rich heritage of experiences that our products are built upon.
How does the Thunderhead.com ONE Engagement Cloud interact with Salesforce products?
First, we are a Salesforce partner. We've had a solution on the AppExchange for about six months now, so if you're a Salesforce customer you can download the app and be up and running straightaway. We already have some really good reviews on the AppExchange from customers using our technology, and the entry-level product is so easy to set up that customers are able to take this on themselves.
In terms of our integration with Salesforce, it's pretty deep. We work against every single object inside Salesforce, which is another one of our many differentiators. We enable customers to provide communication in context, depending on where they are within the app. So if you want to look into an account, object or case, our product switches its context based on where you are in the application. The product then provides you with a list of documentation, templates or whatever you might need in that context at that particular moment.
Have you noticed any trends in the customer engagement industry that users should be aware of? Where do you think CRM solutions will be in the next few years?
There are a number of trends we're seeing. Aside from cloud engagement, right now we're seeing a move toward understanding lifetime engagement. For example, it's no longer about focusing on a single interaction, say, the experience of going to a bank to sign up for a credit card. Instead, it's about how you interact with the bank overall. Organizations need to understand the journeys their customers are taking. That's what we're seeing as a major trend.
There is also the analytics side of the trend, as companies want to understand whether the journeys they've created for their customers are the relevant journeys. Are they easy enough? Are they addressing the ways in which people interact with the company? Are they on the right device? Are they on the right touch points? It's about journey mapping, management and analytics, and using this data to create newer, cleaner journeys both quickly and effectively.
Can you tell me anything about the features or products that are currently in your pipeline?
We have a range of new solutions that we're bringing to market, as part of the ONE™ Engagement Cloud™, which will be officially launched in the near future.
Want more on CRM? Find Q&As, blog posts and whitepapers on Business-Software.com's CRM research page. To learn about the leading solutions in the cloud industry, download the Top 10 Cloud CRM report.