From the Community: What's the Best-Rated CRM?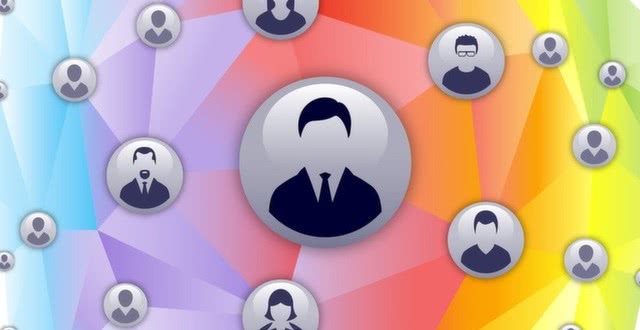 Welcome to Business-Software.com's latest addition to the blog, a weekly series called From the Community where we highlight questions from our community members. Join us each Friday as we dive into the featured inquiry.
Today marks the start of a new series, a weekly blog post devoted to answering questions from the Business-Software.com community. This week's question comes from William D C, who asked, "What's the best-rated CRM?"
More specifically, William wants to learn more about which top-rated CRM software solutions offer the best features for the price and excel in reliability.
We encounter dozens of questions every month from the Business-Software.com community about CRM business software needs relative to company size, industry, objective and just about anything else you can think of. As anyone familiar with this particular segment knows, the best CRM, or Customer Relationship Management software, typically varies based on the requirements of the user(s) and the size of the business.
Understanding What's Behind the Answer to the Oft-Asked Question
You've probably heard the spiel about how the answer to this question really depends on your individual company demands. In other words, the software that's best for your business will likely vary from the best solution for another company, whether in your industry or not.
And that's all true — the most accurate reply would factor in company size, primary goals and uses of the software, existing issues you're trying to resolve, typical business processes and more. Make sure you keep that in mind both as you peruse this post and as you begin the search for your company's new CRM system.
To make it easier all around, we've divvied up our response into a few categories: a comparison of the most popular CRM vendors, and an overview of a lesser-known but standout industry solution.
Vendors Who Rule the CRM Market
If you're on the hunt for CRM software, odds are you know about the big dogs who rule the marketplace, so to speak — Salesforce and Microsoft Dynamics.
Salesforce.com Sales Cloud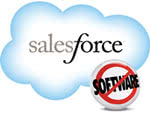 dominates the CRM industry, known for its customizability via add-on modules and and API integration. What you gain in additional tools does impact the overall cost of your system, however, making the product less attractive for smaller businesses with tighter operating costs and less of a need for a robust solution. Overall Salesforce provides a great product with a comprehensive suite of features including real-time updates, social media insight and analytics ideal for a larger-sized business.
Microsoft Dynamics CRM

is another popular tool, though recently it seems to be losing traction as the variety of CRM products continues to multiply. Nevertheless, Microsoft's CRM remains a relatively reliable solution that's particularly useful because unlike Salesforce it includes a suite of CRM tools. Having the tools on-hand is both convenient and cost-effective, especially for smaller companies that don't want to pay extra for their desired features.
Alternative CRM Software Options with Plenty of Bang for Your Buck
Yet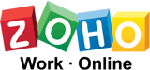 another option is Zoho CRM. With a free edition that includes a surprisingly robust reporting functionality, Zoho CRM is easily one of the top solutions in terms of best value. Zoho's paid platform includes custom web forms, extensive automation functionality and an impressive range of tools to streamline all aspects of the CRM pipeline. Whether you use the free or paid version, small businesses in particular are sure to find the scalability and extent of client management tools more than adequate.
Check out our free Top 10 CRM Software comparison report for even more details about the CRM solutions mentioned here and more.
What CRM solution have you discovered that works best for you? Let us know in the comments section below!
What Now?
For more information on different CRM tools, take a look at our full listing of blog posts on CRM software comparisons. You can also download one of our free CRM software comparison reports to easily reviews features, deployment options and pricing models of top CRM solutions.
Have a question you'd like us to feature in our weekly blog post? Send us an email at marketing@business-software.com or tweet us at @BiznessSoftware with the hashtag #softwarequestion after you've posted your question to the Business-Software.com community and we'll do our best to make it happen.