CRM Outsourcing: The Pros and Cons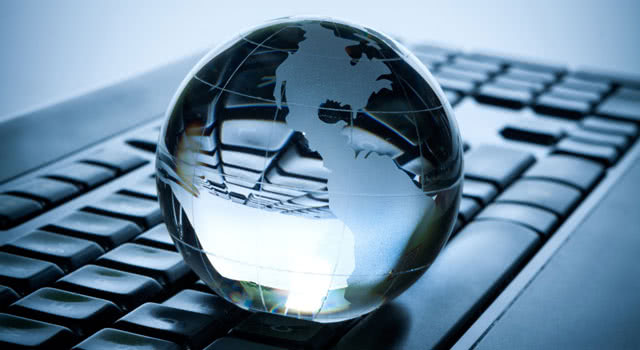 No doubt, managing a business in this age of globalization and global competition isn't a cakewalk. Moreover, continuous increases in expenditures have encouraged companies to opt into investing in managed services, including CRM outsourcing.
Not only do these services enable business growth, they allow companies to reduce their operating expenditure. It's hard to deny that it's something that helps you survive and move ahead.
The introduction of innovative solutions, applications and technologies in outsourcing domain has enabled improvements in related business operations. Outsourcing also facilitates performance and optimum usage of the company's resources as well as innovation.
Irrespective of the nature of a business or the type of industry an organization belongs to, customers are always an invaluable asset. Even the slightest mistake in relation to customers may lead to a potential loss of business. In this situation, a company can't do anything else except help itself through the implementation of a customer relationship model that ensures long-term relationships with existing customers.
Why Business World Calls For CRM?
Competition is intrinsic to every industry. Not only do organizations feel the need to innovate on a consistent basis, but also look towards professional help in managing customer relations. Tried and tested business management models come to the rescue in this situation.
The CRM model is one such dependable model. CRM enables synchronization, organization and automation of business processes like marketing, technical support and sales by way of technology.
Successfully implementing a model for customer management enables reduction in the overall marketing expenditure. Since it remains an inseparable part of the business strategy of a company, it calls for careful implementation. As a result, many businesses opt for CRM outsourcing. The decision is usually driven by cost, however any decision in this regard can't be taken overnight as a company is entrusting a managed service provider (MSP) with its data as well as customer records.
In addition, an organization also needs to make sure that customer data is not used by its outsourcing partner for any illegal activity.
You Can Make The Most Out Of CRM If…
CRM outsourcing can prove to be beneficial since an effective outsourcing partner would try his best to translate your requirements into tangible results. Moreover, your business would also be able to leverage the expertise and talent resources of your service provider.
The End-Results Of CRM Outsourcing Include:
Improvement in efficiency and quality of customer relations
Enhancement of profitability
Reduction of overall expenditure
Access to professional and efficient resources
Improvement in management of customer information
You Need To Be Cautious, Because…
Despite the fact that CRM helps an organization to concentrate on their customers, many clients aren't satisfied with the results when it comes to contracting out the services to a third-party MSP. There are a few reasons for this:
Inability to understand business functions: It's entirely possible that your outsourcing partner is not able to understand your requirements as well as organizational hierarchy. This can ruin performance from the beginning.
Mismatch of tools: At present, a variety of efficient and useful tools of customer management are available in the market. However, every tool might not be compatible with the value chain your organization.
Threat to confidentiality and privacy: A business provider is not able to trust its CRM partner completely because there is always an impending threat. Your information can be misused at any point in time without your knowledge.
A customer would never abandon a service provider unnecessarily. While possible reasons might be anything from dissatisfaction with services to the unpleasant behavior of a customer service rep, poor customer support is the primary reason a customer switches service providers.
Contracting out CRM to a third-party is often useful, but its implementation should be done according to a proper methodology.
We at Vcare Technology, provide CRM system to help entrepreneurs and business owners succeed. We believe in your ability to innovate and in the ability of technology to help, so to support 'Customer Management' we have many resources available for businesses like you. If you need any help or assistance for customer relationship management system, please feel free to reach out to the management team at Vcare Technology for all your questions about CRM solutions.
Need more info on CRM? We've put together a comprehensive comparison of the top 40 CRM solutions on the market today.