Do You Really Need Social in Your ERP System?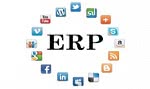 Social ERP – also known as Enterprise 2.0, E2.0, or sERP – has been around for several years, but has not been widely adopted. There has been talk of social ERP at least since early 2006, when the first industry experts and solution providers started thinking about integrating Twitter, Facebook, and other social platforms with ERP. But is it a good idea to merge the open, unstructured nature of social conversations with a tightly-controlled, structured ERP environment?
What's Driving Social ERP?
Social media promotes open and immediate communication. From a broadcasting perspective, it's great for marketing. From an in-house perspective, social media drives productivity through collaboration, communication, and increased visibility. How does this work exactly? Think of internal message boards or instant messaging, or your employees sharing job postings across their personal networks, effectively turning your employees into recruiters. Tying those into your ERP system creates an invaluable paper trail of how and why decisions are made and teams function.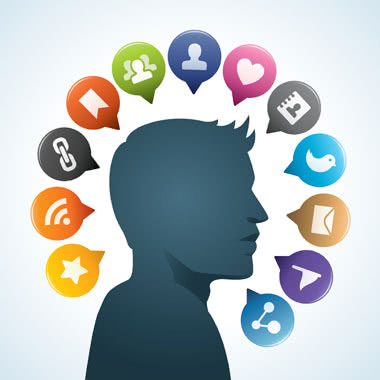 But social media is not the only driver behind social ERP. Growing advancements in the cloud are providing companies with a more flexible alternative to traditional, on-premise ERP. As companies adjust to an evolving marketplace, traditional ERP is often cumbersome to upgrade and maintain. The openness, flexibility, and immediacy of cloud-based ERP is a good fit for social media.
Companies using social CRM may already see the benefits of extending social functionality across the enterprise. Social ERP would allow you to share customer data throughout the supply chain, and have real-time access and communication with your customers and suppliers.
The Downside of Social ERP
As social media advances and the line between business and personal life becomes blurred, it's not hard to image a scenario in which a social ERP users might accidentally share sensitive information with the outside world. Social exposes people and businesses to privacy and security issues, and this may be the biggest roadblock in social ERP finding widespread adoption. Even those users who are already operating their ERP system in the cloud – which many on-premise ERP users still view as a security risk – may find it hard to convince their IT department to further open up the communication channels to the outside world by way of integrating social apps.
How to Successfully Bring Social Media into Your ERP System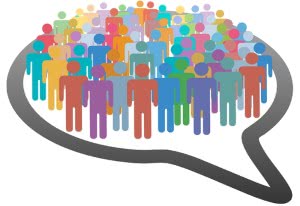 The first step in bringing social into your ERP environment would be to blueprint your business processes and connection points. Where will the core strengths of social – communication and collaboration – be of best use?
The key is to always segregate your data and conversations.
For example: Socializing customer data across the supply chain is a great way to manage and personalize interactions with your buyers and suppliers. But while social ERP strengthens those relationships, it will also require you to manage them more carefully. Social platforms provide users with a soapbox for whoever is listening. If a buyer or supplier voices discontent, this could hurt future sales.
Or consider this: Many companies already use internal messaging and file sharing systems. Social ERP stores all interactions in a central log, while also integrating outside sources directly into the conversation. This would be particularly valuable for companies doing business online – not just online retailers, but also travel providers, for instance – where online activity goes directly into an ERP back-end for accounting and order processing. Companies can communicate directly with the customer both on the site and on various social media platforms, and this too would be stored inside your ERP system, along with orders, customer service requests, customer profiles, and more. But it's imperative for users to remind themselves to always separate business from personal interactions.
Looking for more information on ERP software? Check out our side-by-side comparison of leading platforms in the Top 20 ERP Software report. You can also browse exclusive Business-Software.com resources on ERP by visiting the ERP research center.