Electronic Signatures: A Complete Guide to Paperless Technology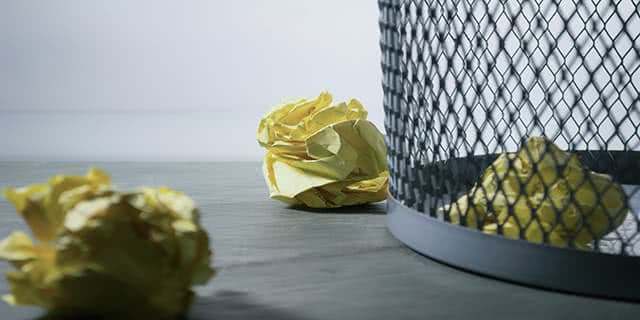 Are your business operations getting affected due to the delays in obtaining signatures on various business contracts and agreements? Is the paper-based signing process taking an increasingly high toll on your business productivity? Has the printing, scanning and sending of various physical documents to third parties for signatures become a hassle? Then, electronic signatures are the perfect solution for your business. eSignature software helps businesses of various sizes obtain signatures quickly and securely.
What are Electronic Signatures?
An electronic signature describes the process of attaching an encoded signature to the various electronic or digital documents online. The process of obtaining signatures on electronic documents will be highly secured, encrypted and legally binding.
How Does It Work?
It is incredibly easy for businesses to utilize the electronic signature software. The user uploads documents to the platform, specifies where the client needs to sign and sends the documents to them. Through an e-signature solution, your clients receive automatic reminder emails if you choose, so they never forget to sign. Also, you and your client have complete access to your business documents in an enhanced, secure environment. By utilizing eSignature software, one can even design the document templates that the clients receive for signatures.
Not to mention, you can utilize a cloud-based electronic signature software, which provides added mobility to you and your client. Using a cloud-based eSignature software allows you to add signatures in electronically from anywhere in the world at any time. This enables you to close deals much faster than your competitors. Naturally, this in turn boosts customer experience as well as customer satisfaction levels. Additionally, cloud-based e-signature solutions provide businesses with an option to digitally store business documents, contracts and agreements on a local server or on the cloud.
Business Benefits of Using Electronic Signatures
Utilizing electronic signatures in your business possess various advantages:
1. Lowers Transaction Costs
During the paper-based signing process, it is not easy to obtain the client's signatures on physical documents. Once the client receives the document, it takes several days, maybe several months, to get the signed documents back. Also, a document ending up damaged or your client missing some signatures stalls this process, taking more of your time. This leads to the entire process of printing, scanning and sending the documents repeating all over again. Unfortunately, this lowers the speed of business transactions as well as increases the costs involved in business transactions.
With an effective utilization of eSignature software, one drastically cuts down transaction cost. This includes eliminating the money spent on paper, packaging and shipping. The software also reduces errors such as missing client's signatures and constantly reminding them to sign on a document.
2. Offers Upgraded Security to Business Documents
In the paper-based world, businesses save documents in a locked file cabinet as well as placing the specified file cabinet in a locked and secured room. However, the threat of someone breaking the lock as well as tampering with the important business documents exists. During the process of wet-inked signature methodology, it proves difficult to find any secured environment to store any valuable business documents.
However, with the implementation of an online electronic signature technology, businesses safeguard their documents by using a higher level of security. In addition, businesses add an extra level of security to the client or user's signatures with the integration of a dynamic signature solution through electronic signature software. Dynamic signature software cross-checks the user's signatures against the various specimen signatures based on unique parameters such as velocity, pressure, etc. to determine the authenticity of a user.
3. Saves Time as Well as Close Deals Much Faster
Previously, obtaining signatures on paper-based documents took a lot of time and hassle because you needed to print, scan and send the documents to the third parties for signatures. However, implementing the online electronic signature software in your business removes all these hassles and pains in obtaining signatures.
On the electronic signature platform, you send documents to your clients through a digital format, as well as specify where your clients need to sign on the document. This saves your business and your clients time, thus enabling everyone to close business deals much faster. Not to mention, an eSignature solution also helps businesses generate professional looking documents as well as securely storing the business documents to your client's personal account.
Take the best advantage offered by electronic signature technology to streamline the business contract process as well as save money on printing and delivery costs. Take the paperless route and adopt the paperless technology in your business today for faster business transactions.
Photo courtesy of Pexels user Steve Johnson