The 7 Features of Enterprise CRM that Your Business Needs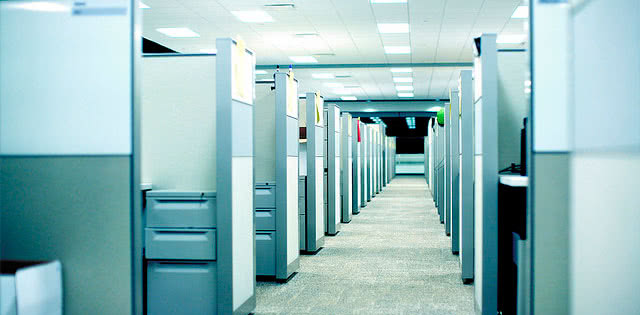 Today's CRM users come in all shapes and sizes — as do the platforms themselves. And while that's great news for small and growing businesses, it can make shopping for a CRM platform more difficult for the industry's once-dominant user base: large enterprises.
With so many new and existing customer management vendors catering to companies within the small and midsize market segments (where the greatest number of new clients are ripe for the picking), enterprise-scale corporations are unexpectedly finding themselves with limited options. These larger businesses require more robust, scalable CRM platforms than what many vendors are offering, in addition to needing advanced functionality that addresses larger client bases, identifies sales patterns and nurtures partnerships.
So what specific functions should larger businesses and corporate departments consider when evaluating the CRM marketplace? Let's take a look at the 7 features of enterprise CRM that will prove most valuable to companies juggling a large number of customers and prospects.
1. Advanced Customer Management

Every business expects its CRM platform to organize client details and create customer profiles, but a larger company demands more from its software. Enterprises need a comprehensive yet streamlined database that can be navigated with ease and track all relevant client data — not just contact details and buying information, but appointments, support history and feedback as well.
In addition, contact management tools should be accessible to other departments such as marketing and customer service. This capability will ensure all relevant teams can review and edit customer details, providing a more streamlined approach to customer management — and likely leading to more satisfied clients.
Key Capabilities
Records history of client interactions
Extracts details from social media profiles, including user opinions and support issues
Includes real-time updates and notifications on account activity
2. Opportunity Management

Customer profiles and logged contact details for prospective buyers may prove adequate for smaller businesses, but those actions alone leave many holes in the enterprise sales model. Large companies need robust tools with which to track deals and quotes, monitor prospect behavior and identify the opportunities most likely to yield positive results.
Furthermore, managing prospects is not the only type of opportunity an enterprise CRM should be capable of handling. Developing and overseeing partnerships is integral to a large company's sales activities; as such, your enterprise CRM should provide the tools to engage with prospective partners, nurture those relationships and manage ongoing affiliations.
Key Capabilities
Offers complete control over potential and ongoing deals
Includes real-time updates on the progression of deals
Provides comprehensive oversight of partner activities
3. Sales Analysis and Forecasting

Virtually every CRM platform nowadays includes tools to analyze data and generate sales reports, even if the function provides only the most basic observations. Yet for enterprises, advanced analytics are vital to the company's success. Managers must be able to identify who their top performers are, which techniques are most effective and what demographics offer the greatest potential.
Beyond those metrics, enterprises must also be able to use existing data to extract information that predicts revenue and growth insight. Tools to customize forecast stages and and accommodate adjustments in real time will prove of great value to businesses with large teams and complex sales processes.
Key Capabilities
Allows for modified forecast measurements
Reflects forecast changes in real time
Includes mobile-friendly analytics accessible to all salespeople
4. Collaboration and Sharing Tools

A connected team is vital in today's fast-paced sales cycle: salespeople must be able to easily exchange client details before meetings and quickly communicate with team members to resolve customer issues, among other scenarios. For businesses of the enterprise scale, collaboration tools are especially beneficial to ensure personnel are performing services and assisting customers to the best of their ability.
Key Capabilities
Provides up-to-the-minute notifications on all relevant projects, opportunities and more
Includes member-to-member chat tools
Accommodates on-the-go collaboration with mobile access
5. User Permissions

The larger your company, the greater the amount of employees, partners and other individuals in need of access to your CRM system. And while it's important that all of these users be able to locate and retrieve the information necessary for them to play their role, that doesn't mean you should expose your business to potential points of weakness with unregulated access.
User permissions ensure that each person can connect to all information relevant to their position — without giving them clearance to sensitive company data. To ensure you can effectively regulate system access, look for an enterprise CRM platform that lets you assign access in batches based on user role, department or otherwise.
Key Capabilities
Auto-assigns access level by user category and status
Allows for customizable permission settings delegated to different types of partnerships
Records actions taken by individual users
6. Integration

Enterprises must be able to interlink their CRM system with other existing software to streamline data transfer and guarantee accurate performance metrics. Comprehensive synchronization is especially prudent for marketing, analytics, customer service and other sales applications, as the tasks performed within these tools tend to overlap with CRM activities. Integration with such systems will come in handy during campaigns and lead capture, when prospects may require multiple interactions and follow-ups before being converted into customers.
Many platforms designed for enterprises even include marketing automation tools or offer a complementary marketing solution, ensuring sales and marketing activities can be easily coordinated.
Key Capabilities
Tracks prospect activity and provides reminders on when to re-engage
Allows for custom-built and template-based marketing campaigns
Includes additional tools for lead generation, such as a landing page builder
7. Flexible Deployment

A large company often has very specific deployment needs, and consequently requires flexibility from its CRM vendor. When evaluating software systems, look for platforms that can deploy through a multitude of ways: on-site, via a private or public cloud, in hybrid form or hosted by a partner of the vendor. Even if your company wants the software installed in-house, you'll have other options should you desire a mixed deployment down the road.
In addition to offering a multitude of deployment options, providers of enterprise CRM should also include built-in scalability that allows businesses to easily expand its number of users and feature selection as the need arises. Look for a product with an emphasis on platform expandability, or a vendor committed to adapting its solution should you need to do so.
Key Capabilities
Provides multiple deployment models
Scales easily as more users are added
Supports international deployments

To browse the leading enterprise CRM software platforms, check out our guide to the Top 10 Enterprise CRM Software Comparison Report.
[Photo courtesy of Mark Sebastian.]