Elements of an Effective Fleet Management System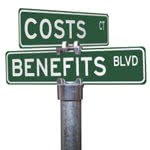 Increased competition and rising operating costs are major contributors to decreased profit margins in almost every industry. Businesses that rely on multiple vehicles to provide a service must carefully monitor the status of each vehicle to ensure availability and compliance when a job needs to get done. For one or two vehicles, this can be a menial task for a company manager to handle on the side of his regular responsibilities. But when it comes to the management of a large fleet of vehicles, this becomes a full-time job.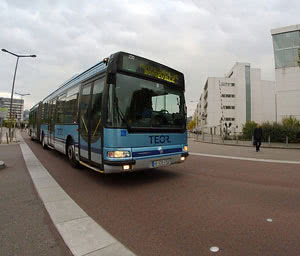 Fleet management software is paving the way toward massive savings for companies in every industry by providing them with the tools they need to eHow dffectively manage their vehicle fleets with confidence.
Fleet management software is important because it gives fleet managers a wealth of data and metrics to draw from in order to better optimize the fleets under their direction. This is much more complicated than making sure fleet vehicles are at rendezvous locations on time; the fleet manager is responsible for vehicle dispatching to asset management and mechanic supervision. Comparing the benefits and drawbacks of different fleet software packages is simple using various cost calculators. This page will walk you through the basic elements of an effective fleet management system.
Common Misconceptions
A couple of common misconceptions about fleet management software is that it's neither important nor complicated. Many employees that aren't involved in the fleet management aspect of the company think of fleet management as a superfluous operating cost, not a source of revenue. Others believe that the contributions of the fleet are negligible compared to other facets of the company, such as marketing or business development. While this may be the case for some companies, others depend on the reliability of their fleet as a primary source of income.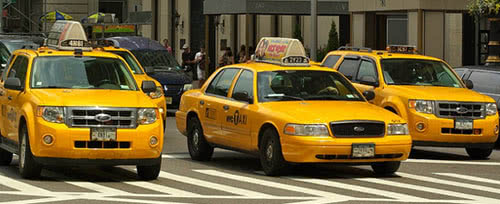 Delivery services such as UPS and FedEX are great examples of companies that would greatly suffer if a substantial portion of their vehicle fleets went out of commission. For these two, fleet management software gives the companies confidence that they can reliably provide their service day in and day out.
Reliability and consistency give customers confidence in the company's ability to continue to provide a stellar service unhindered by out-of-commission vehicles.
Why is Fleet Management Software Important?
As well as building customer confidence, fleet management software enables fleet managers to take complete control of their fleets. After implementation of a fleet management software system, companies tend to see immediate benefits, including:
Increased employee productivity, efficiency, and safety

Easier to assign and track tasks
Delegate work quicker and more efficiently
View real-time driver analytics

Reduced carbon footprint

Reduces vehicle downtime
Optimizing driver routes and schedules reduces total mileage driven
For large fleets, small changes add up to make a significant difference

Less paperwork processing

Easily record tasks and inventory without need for a pencil and paper

Cost control

Use fleet analytics to optimize purchase of fuel, equipment, and additional vehicles

More abundant fleet data

Compile data for every aspect of fleet management, from driver metrics to accident information
What's Complicated About Managing a Fleet?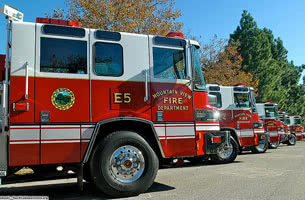 To the average person, the fleet manager's task of ensuring that breakdowns aren't an issue might seem simple enough, but it's quite a bit more complicated than checking the oil every  few thousand miles.
There are two distinct activities that are profoundly important to fleet management. They are Asset Management and Enterprise Management. Asset management and enterprise management are two separate yet interdependent activities that each fleet manager is responsible for.
Asset Management
Asset Management refers to the direct management of a fleet's vehicles and equipment. This includes:
Dispatching
Routing & scheduling
Vehicle acquisition
Accident management
Parts procurement & supply
Vehicle operation
Mechanic supervision
Enterprise Management
Enterprise Management refers to the administrative duties of a fleet manager, including:
Training
Professional certification
Management reporting
Cost analysis and control
Billing and collections
Customer surveys
Business plannings
The importance of a competent fleet manager paired with a sophisticated fleet management software system is undeniable. Responsible for the unhindered flow of a fleet's day-to-day activities, the fleet manager has a lot riding on his or her ability to effectively regulate their operation.
How Do You Know if You Have an Effective Fleet Management System?
On the most fundamental level, the value of any software can be determined by evaluating cost vs. quality. By creating cost vs. quality matrix (below), you can decide whether the benefit of the software outweighs the cost of licensing that software.
High Quality software at a Low Cost is your best value.
High Quality software at a High Cost means that you still benefit from the software but at a much higher price point. In certain circumstances, it makes sense to pay for expensive software if the benefit of using it outweighs that cost.
Low Quality software at a Low Cost is less than ideal, but sometimes necessary. Paying very little for software that accomplishes a requisite task can be an acceptable tradeoff if it works well enough to get by.
Low Quality software at a High Cost usually isn't worth paying for. Why shell out substantial resources for tools that fail to accomplish what you need them to?
Of course, there's always more to consider. This is a decent starting point, but there's really no simple algorithm for gauging the effectiveness of any off-the-shelf fleet management software system.
Some vendors, such as RTA Fleet offer custom fleet management software solutions, allowing customers in every industry to address their individual needs specifically.
Choosing the right fleet management software comes down to balancing your specific company needs with software that allows you to cover as many of those bases as possible.
An effective fleet program furnishes assets that are:
Suitable
Available
Reliable
Safe
Economical
Eco-friendly
Evaluation Software
Consider downloading a package to evaluate fleet software. Infoactivity has built a cost calculator that includes over 1,400 editable criteria points specifically designed for evaluating fleet management software systems. This tool goes a step further than asking vendors simple Yes/No questions about software features and allows for side-by-side comparisons of potential fleet management software packages.
Infoactivity's Fleet Management RFP Master – $279.00
Arsenault ROI Calculator – Free
A second ROI calculator built by Arsenault gives a user a rough estimate of return on investment savings. Simply submit some information about your potential fleet software packages and the ROI calculator will provide a rough savings estimate based upon an accumulation of savings that other fleets have experienced.
Recap: Elements of an Effective Fleet Management System
An effective fleet manager minimizes downtime and maximizes efficiency. He understands the fleet management goals in terms of quantity vs. quality and recognizes the need to promote fleet management as a vital and complex part of the company. An effective fleet manager designates responsibilities and authority, delegates tasks to administrative associates, dedicates budget and cost accounting, and documents policies and procedures.