Teletrac vs Telogis: Two Field Service Software Solutions Go Head to Head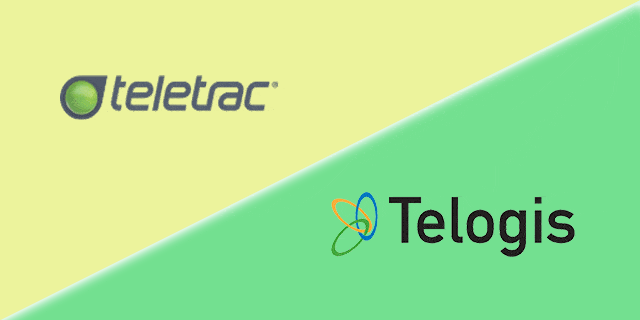 Gone are the days of manual fleet management where everything is managed on paper or with a few phone calls. No longer will truck drivers be able to park under a freeway overpass and take an extra long lunch break that may or may not include a quick midday nap. The software designed for field service management goes beyond a simple track-and-trace GPS system. Now, companies are giving fleet managers more power than they have ever had. Managers are able to track in real time everything from fuel consumption to traffic incidents and unsafe driving.
The software developed by companies in this industry are right in tune with the growing mobile device and communication industries. Two of the companies experiencing success in fleet management software are Telogis and Teletrac. Teletrac is a software solution that combines driver, vehicle and locational information to enhance productivity and promote safe driving. Telogis offers software with similar capabilities, yet has the capacity and capability of working with companies that need to manage a very large or even coastal-sized fleet. So, what better way to take a look at these two companies than with a side-by-side comparison of Teletrac vs Telogis?
Notable Customers
Teletrac:
Ryder
Land Rover
American Red Cross
US Department of Homeland Security
Telogis:
GPS and Mapping
Teletrac:
Teletrac, via their Fleet Director software, uses a GPS system that allows managers to see the location of all trucks at any moment. Through this mapping system, fleet managers have the power to pan out and across landscapes as well as utilize a zoom-in feature to monitor trucks individually. Teletrac Fleet allows you to track vehicle speed and direction, as well as actionable vehicle information such as whether or not the ignition is turned on. Perhaps the best feature of this system for managers is the reporting system it provides for certain driving events and unsafe driving maneuvers.
Telogis:
Since Telogis focuses on businesses working nationwide, their mapping system is a bit more complex. Their visual map can cluster thousands of vehicles across the country and zoom in to one truck in the blink of an eye. With software tailored to larger fleets, Telogis Dashboard was created so that managers can monitor productivity by region or zone. The map on this dashboard is extremely detailed and designed for more of a fast-paced dispatch environment. This platform is configurable by industry and allows managers to monitor on-time/late arrivals, idle time, speeding, maintenance alerts and more on thousands of vehicles in real time without waiting for the detailed reports.
Reporting Systems
Teletrac:
Teletrac Fleet Director offers a report system that sends out information daily. These reports are advanced and customizable depending on the individual needs of the business. Technology is installed in the engine that sends major vehicle stats and engine fault codes, allowing you to proactively manage engine life and future maintenance costs. These reports keep fleet managers incredibly informed about every physical aspect of their fleet, including daily stops, speeding events, fuel consumption and usage per vehicle.
Teletrac has also developed a similar incident reporting system to Telogis, which helps to prevent possible driving violations or unsafe driving. A hard stop or quick turning maneuver gets reported in real time to fleet managers in an electronic report. Similar to the Telogis scoring system, Teletrac takes into account violations and creates a score to keep track of driver records.
Telogis:
Since daily stats and information are all reported in real time on the Telogis Dashboard, their reports consist of safe driving and vehicle events. For example, if a driver slams on his brakes at any point during the day, a report of that incident is then submitted as an incident report. These incident reports are name-, date- and time-stamped, along with the exact location of the happening. Harsh braking and other metrics like stop sign and traffic violations are all combined together to give each driver a score, allowing companies to track the progress of safe driving.
Mobile and Compliance Services
Teletrac:
Teletrac Drive is an app that was developed to be an in-car tool for drivers across all fleets. The tool serves two main purposes for drivers: as a turn-by-turn navigation system and a two-way communication system for managers. The navigation system offers voice-guided routes with a color-coded on-screen visual. Designed specifically for Android and iOS devices, drivers can easily enter a location by address, zip code or even intersection.
The app offers a split-screen look featuring drivers' navigation on one side and an instant message with the fleet manager on the other. This allows for easy communication while the driver is en route to his or her next job. The app also helps companies stay compliant with federal DOT and FMCSA regulations by automatically and electronically keeping a driver's hours-of-service (HOS) log to make sure drivers are not overworked.
Telogis:
Telogis has also developed a navigational system for their driver, but as far as a mobile app goes, Telogis Supervisor is designed for managers on the go and encapsulates the features available on their Dashboard. Specifically designed for Android and iOS devices, the app allows managers to quickly locate and contact crews nearby as well as get real-time reports from wherever they may be.
Like Teletrac, the mobile app Telogis Workplan, designed for drivers, automatically keeps a driver's HOS log to stay compliant with federal regulations. This app also features a "Coach" section that allows drivers to see what incidents have been reported to managers right from their devices.
Advantages of Each
Teletrac:
A great choice for businesses on a tighter budget, Teletrac offers viable solutions for almost every fleet management need. One of their most interesting features is the Instant Safety Event Replay, which allows for managers to zoom in on the exact location and watch dangerous maneuvers happen. On the interactive map is a module of the speedometer and other dashboard gauges, allowing you to watch the colored pin representing the truck make the harsh turn, stop or any other traffic liability. You can watch a simulated replay in real-time speed, as well as in two times or four times the speed of the incident.
Telogis:
If price is not an issue or you have an especially large fleet, then Telogis should be your choice of software. While the previously mentioned criteria are somewhat comparable between the two, there are some areas of differentiation. Telogis has developed a handful of extra features that give managers a truly innovative take on field service software.
Telogis PvA (Plan vs. Actual) gives managers an up-to-the-moment view of job production compared to the original job plan. Since Telogis is aimed at bigger clients spread over different geographical regions, they offer real-time weather updates for industries required to work in extreme weather, coordinate field workers during storms or coordinate vehicles and workers in different weather patterns simultaneously. Their emergency dispatch system takes into consideration vehicle attributes, location and personnel to best respond to a call.
Perhaps the coolest feature they offer is the Telogis ETA feature, which manages customer expectation without disrupting the driver. It calculates positioning, current speed, traffic conditions and distance to destination to provide real-time ETAs via text or SMS messages.

When it comes time for a decision, be sure to weigh the right needs for your business. While Teletrac and Telogis both provide similar services that can be tailored to your needs, they are unique in what they offer to companies differing in size and capacity. To take a closer look at these two platforms and other leaders in the industry, be sure to download our FREE Top 10 GPS Fleet Tracking Software Report.