Enterprise Software Companies to Watch - Asana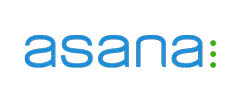 Asana has been making a name for itself from the get-go. Founded by two Facebook alums, the start-up secured $1.2M in its first round of funding, followed by a $9M round shortly thereafter. It then tested the waters by launching a prototype of their solution within Facebook. When that took off, so did co-founders Dustin Moskovitz and Justin Rosenstein. Their solution was released to the public in November '11. Six months later, they have managed to land countless high-profile customers, including hot companies like Foursquare, Airbnb, and Twitter.
Asana offers a task management solution. It's basically a single, shared task list for companies that helps teams keep track of what everyone is working on. Asana's aim is to eliminate redundancy in the workplace – team members emailing back and forth about project statuses, endless meetings – and focus on efficiency and visibility instead. The solution provides a centralized work space where projects can be managed. Part of this involves automatically integrating emails, which means that team members who prefer a more traditional approach of managing tasks through email are still an active part of Asana's solution.

A large reason for the buzz around Asana is not only what the solution does, but what it can do. Asana's task manager is still actively being developed. Therefore, the company welcomes suggestions or feature requests from its users. Asana wants to be deeply integrated into the lives of its users. Justin Rosenstein says: "Over 25% of weekly active users use the product every single day, Monday through Friday. And 75% of the people who adopt Asana are retained." Even more impressive is his vision for the company: "The Asana Project is about touching the heart of how people create together. The heart of how people self-actualize, help their fellow man, and manifest their potential."
Asana is a free solution for up to 30 users. Bigger teams can get Premium Workspaces for $300/month (50 users), $550/month (75 users), or $800/month (100 users). If that's not enough incentive for anyone to give Asana a try, consider this: rumor has it the company is exceptionally good to its employees. They provide weekly in-house yoga sessions, organic home-cooked meals, and up to $10K to spend on your preferred technology setup. In a time when start-ups are sprouting up everywhere, Asana realizes that to stand out doesn't just mean having a stellar product, but also having a stellar team. Because a positive work spirit will find its way into the delivered product and, as a result, into the hands of the users.
Looking for more reviews of top software solutions and tools? Head over to the Expert Picks & Reviews section of the Business-Software.com blog for top product reviews, deep dives, the best free software and more!