Box Content Storage and Management for Enterprises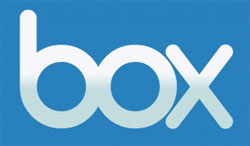 Box content storage and management is an unparalleled service for storing and organizing cloud-based files. Box allows users to access, share and manage documents, videos, slideshows and other files from anywhere, making Box the perfect solution for freelancers or companies with multiple office locations.
Box provides powerful online storage, which allows users to add, view, edit and organize documents to be instantly shared with clients, prospects, project collaborators and employees. Box content storage and management has file sharing, enterprise-level security, instant file synchronization and collaboration tools in addition to mobile support and robust admin control.
What Differentiates Box Content Storage and Management?
Both Collaboration and Document Editing
Even with cloud storage solutions like Dropbox and Google Drive, Box content storage and management holds its own. Unlike Dropbox, which specializes in its file sharing capabilities, and unlike Google Drive that specializes in document creation and sharing, Box supports both document creation and storage, as well as sharing and collaboration. Box content storage and management also includes advanced collaborative tools like comments and assigned tasks. With real-time updates and email notifications, Box keeps you on the right page.
Enterprise-Grade Security
Security and control are often concerns for companies thinking about storing their content in the cloud. Box allows users to set permission controls to ensure greater control over content. Passwords and expiration dates for file access can also be set for shared folders and files. In addition, Box is SAS70 Type II-certified and encrypts data using SSL when files are transferred.
Integration with Your Favorite Business Software Solutions
The Box platform is built to connect to leading business applications like NetSuite and Salesforce, and ECM systems like SharePoint. The result — a cohesive platform that easily integrates with existing workflows.
Ready to start using a document management solution? Download and browse our free Top 10 Enterprise Content Management software report to compare the leading ECM solutions by pricing and key features.
To get your feet wet with Box content storage and management, why not try Box's 10GB of free storage or a trial of the Business Edition?