Mid-Year ERP Snapshot: Your Guide to ERP in 2014 [Infographic]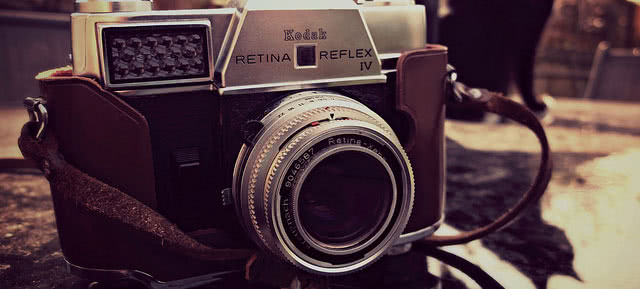 In 2012, Zuora founder and CEO Tien Tzuo claimed that "ERP's days are numbered," all due to a shift from bulky, on-premise software to lightweight, cloud-friendly solutions. Though the bold claim was shocking to some, many industry insiders agreed that ERP software (as it exists today) wouldn't survive in the software world.
While changing trends continue to forever transform the world of business software, two years have passed since the Forbes article was written, and ERP is still standing. Yet that doesn't mean that the ERP market hasn't changed over the past few years. While on-premise ERP software still accounts for a large percentage of new ERP purchases, more and more buyers are turning to cloud ERP vendors like NetSuite and FinancialForce. Furthermore, many ERP vendors are providing mobile and social capabilities, and are expanding their breadth of offerings to serve midsize vendors.
Check out this infographic for a visual peek into the state of ERP in 2014. You'll find information on the industry leaders, the most coveted modules and a glimpse at the high costs of implementation—an ever-present weakness that continues to plague ERP users.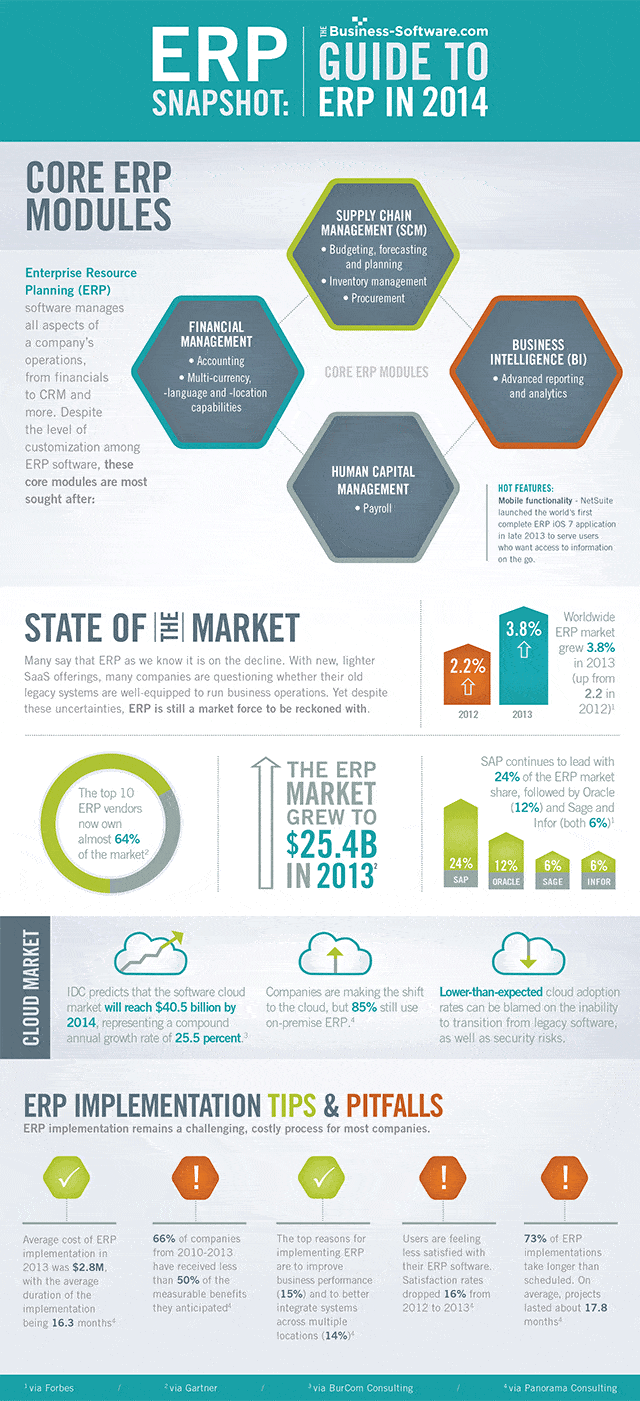 Want more information on ERP software? Discover and learn more about enterprise resource planning software by exploring blog posts, white papers and more at our ERP research center.
[Image courtesy of TempusVolat]