Benefits of Using a Business Software Reseller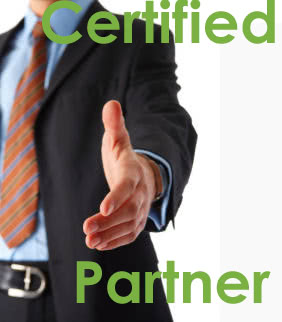 Adopting a new SaaS solution or on-premise software for your business isn't exactly the same thing as purchasing and downloading a new app onto your phone. The investments in money, time and training are no joke, and there's never a guarantee that any deployment won't fail. There are any number of reasons for why an enterprise software deployment might fail, but failing to do one's homework on how to choose the optimal solution and make all the right preparations increases all those chances of failure by orders of magnitude.
Enterprise software does continue to get more and more lightweight, and the onset cloud-based services in many segments continues to lower the amount of hardware intensiveness, but for larger enterprises and broader segments like ERP and CRM, it still isn't as simple as downloading an app onto a single server.
It's here that the scale of investment still scales to the size of the enterprise (give or take) and its needs. Business software resellers exist not only to sell a software solution, but to assist the client in the implementation process, troubleshooting and, ultimately, to drive down overall cost.
Going With The Middleman
The idea of obtaining your business solution through a software reseller middleman to drive down cost might seem counter-intuitive, but in fact the consultancy services they offer are invaluable in addressing several key questions that must be answered for a successful deployment:
What is it the organization needs?
How does it want those needs satisfied?
What sort of resources and infrastructure does it currently have?
What, if any, sort of changes need to be made?
Part of a software reseller's job is to sit down with the client and make sure that these questions are addressed before moving forward with a software implementation. While many do have an inherent "bias" in the fact they often work in official partnership with certain vendors as certified resellers, logically speaking there's little chance anyone will try and fleece an organization with a shoddy deployment. Failure and irate customers–be they individuals or enterprises–reflect badly on the business and are a special stigma in a field where the costs of an individual deployment can run so high.
Of course, software reseller/partner networks typically only exist for large, established software vendors. After all, the size of these operations and the amount of customers they work with on a daily basis naturally means that none of them would be able to provide quality in-house one-on-one customer service for all of their thousands of enterprise software clients.
Types of Resellers
Most every major vendor in the business software industry has an ecology of certified resellers who work with them in direct partnership. Many give out awards to the resellers who've distinguished themselves in areas like overall sales and customer service.
Microsoft Dynamics ERP


Microsoft's community of Dynamics resellers is split into two tiers, silver and gold, differing on the sort of services and expertise the reseller is authorized to provide.
Silver partners are among the top five percent of Microsoft partners rated for credentials, customer references and other factors (including paying a subscription fee to be part of Microsoft's partner network). Gold partners rank in the top 1 percent of said criteria.
Oracle


The Oracle PartnerNetwork (OPN) provides resources for all of the company's enterprise software offerings, including Oracle E-Business Suite, JD Edwards EnterpriseOne and Siebel CRM. Overall the network boasts thousands of partner companies worldwide.
OPN follows a similar graded scale to Microsoft resellers, expanding it out to silver, gold, platinum and diamond tiers. The detailed descriptions of what each tier provides to the partner (and, by extension, the customer) is vast, but generally speaking Oracle goes to great lengths to ensure a certain level of knowledge and standards of service among all its authorized resellers.
SAP BusinessOne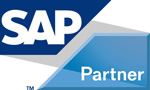 SAP's partner network for SAP Business One ERP is worldwide and huge. Like Oracle, SAP's partner network applies to a bevy more fields and services other than enterprise software, though the network for software alone is formidable and amply covers multiple countries and continents.
Crystal Solution Resellers refers to the segment of the SAP network dedicated to the resale of its SAP BusinessObjects BI solutions, while the Global Alliance Partners network services a variety of SAP solutions for internationally based organizations and enterprises.
Want to read more insider-perspective posts? Browse our entire archive of blog posts on insights gleaned from the software industry by visiting the Industry Insights section of the Business-Software.com blog.