From the Community: Picking the Right Help Desk Software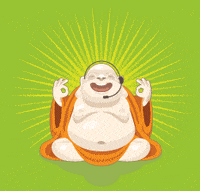 Join us for a detailed look at questions asked by members of the Business-Software.com Community.
Today's question comes from Simeon A., in Redwood City, CA, who says, "I'm looking for a Help Desk solution with quick implementation time with forum capability and re-branding without much custom coding." To answer this question let's start at the top, with implementation.
Implementation
A successful help desk software implementation is as much about strategic planning and selecting the correct product as it is about the actual technical implementation of the solution. The process begins with analyzing your workflows and defining your requirements. Once you understand issues related to call volume, IT infrastructure, knowledge base, etc., you can apply these conditions to potential products during your evaluation process, and ensure straightaway that once installed the solution won't require a complete reworking of your existing help desk procedures.
If you're a small company or you have flexible workflows, there are a variety of products that offer speedy implementation and faster time-to-value than some clunky competitors. Generally speaking, cloud solutions are easier to implement than their on-premise counterparts, as they require no on-site installation or investment in additional IT infrastructure.
A big vendor in the cloud help desk segment—and one that is genuinely worth your attention—is Zendesk, an on-demand integrated solution with an impressive customer list, competitive pricing plans, and easy implementation. While you're checking out Zendesk, take a look at Desk.com and Freshdesk. Desk.com is a small business customer service app owned by Salesforce.com, with an intuitive and minimalist interface comparable to that of Zendesk. Freskdesk is a simple, scalable cloud help desk with a reputation for rapid implementation.
Forums and Branding
In this social age, businesses have come to realize that those who are most knowledgeable about their products are often those who use it. With the right the help desk solution to facilitate it, these users can become customer service advocates by troubleshooting the problems of their fellow users in online support communities. The knowledge generated in these support forums is archived, and benefits future users who often employ a Web search and self-service as the first step in their quest to resolve a technical issue.
As a result, forums are now a fairly standard feature of help desk solutions available today. Desk.com's support center feature allows businesses to easily create branded self-service support portals that feature forums, FAQs, and other content elements that let users work toward a solution on their own. As far as complexity goes, this can be achieved by "dropping a few lines of code into your website."
Zendesk is a robust tool, with plenty of knowledge base/community features to leverage social for customer support. In addition to public and private forums, it provides ways to direct customers to relevant forum posts during a ticket submission, engage the community for ideas, and create a self-service interface. Users have full access to custom CSS and JavaScript for branding.
Like Zendesk and Desk.com—you guessed it—Freshdesk also offers full community functionality, as well as thorough rebranding capabilities. Freshdesk is competitively priced, so if you're putting a premium on price definitely explore this solution.
Looking for more information on help desk software? Download Business-Software.com's free Top 10 Help Desk report, which include comparisons of the best help desk platforms on pricing, features, delivery model and more. For additional reading material, visit Business-Software.com's Customer Service resource page.