How Global Business Benefits From HRMS Software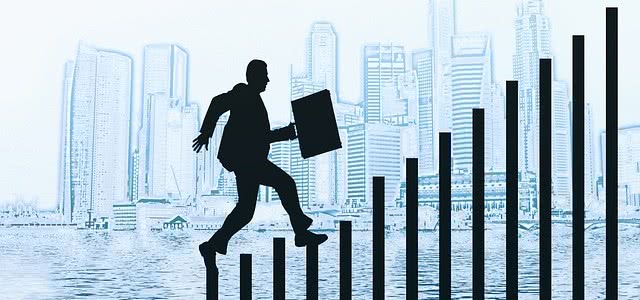 The subject was often one which inspired many well-known pop songs including Tears for Fears' "Everybody Wants to Rule the World." It was immortalized in such motion pictures as Oliver Stone's Wall Street and perhaps even Brian DePalma's Scarface. The concept is known as world domination–in one form or another–and while so many of us lust after it, the attempt at indulgence comes with a price.
In the world of business, it has always been inaccurately assumed that larger corporations and entities have their human resources organized with regard to IT systems. Many economic strategists would argue the merits of simply viewing these organizations as "world-spanning behemoths" as proof of this organization. But is it necessarily so that the notion of "global domination" can't be achieved without the implementation of "sound people systems?"
Often times referred to as an "organic process," strategic global growth normally takes place in one country, market or territory at a given time, while recruitment takes place as and when necessary and local legislation is addressed merely for compliance reasons. While on the surface this type of "expansion" can actually appear sensible, it often results in rather broken-up or fragmented human resource systems.
On a global basis, things change – the concerns turn to the fact that each nation has a different HRMS which unfortunately yields varying service standards, multiple suppliers and vendors and copious levels of efficiency with regard to payroll, time and attendance, reporting and simple employee records.
As of late, the benefits of switching to a more unified global HRMS platform have been considered and discussed among a myriad of organizations. What are the four primary strong points of HRMS software to global businesses?
Reduced Costs
At the forefront of nearly any issue is the factor of money–and when it comes to the driver for consolidating HRMS functions for a global business, one needs to look no further than saving money. Upfront costs, more often than not, can be reduced by negotiating for multi-country use of a global system versus the notion of multiple licenses and maintenance contracts. But what must be understood and ultimately balanced here is the realization that with improvements in legislation compliance and prospective headcount changes comes indirect cost-reduction outweighing any upfront savings.
Supply Streamlining
By default and automatically, implementing just one updated HRMS slices the number of suppliers and vendors that need to be ultimately managed–after all, upgrades, service level agreements and even contract negotiations all enter the realm of "much simpler" when there's only one supplier to deal with. Similarly, if it's determined that dealing with a plethora of resellers–perhaps one per territory or country–is a more practical approach, they will all still provide the same system while reducing potential complications.
Global Image… and How it Relates to HRMS
Irrespective of location, a single global HRMS platform boasting standard self-service functions for all employees is a catalyst for global internal brand and organizational identity. Put succinctly, each individual is working for the same employer, not a so-called "local version" that may, for example, share a logo with other country-oriented units. The benefits of such an approach? Employee engagement and cross-border collaboration opportunities.
Consistent Services
It must be understood that operation of a single global HRMS, boasting a single records database, offers a staggering possibility for "economies of scale;" as such, all human resource employees (whether they're in-house, outsourced service providers or a fusion of the two) rely on a centralized set of records. Beyond the convenience of everything remaining in the same format, this approach yields more easily-tapped global data for the purpose of analytics and reporting. As a result, the "C-suite" is provided with legitimate insights into the workforce being dealt with. Further, uniform treatment of all employees can yield opportunities to deploy exact approaches to performance management, retention and payroll.
Given the aforementioned potential benefits of selecting and implementing a single system capable of meeting current and future needs, some businesses may just feel it's worth the effort.
If you want to get more information on the leading HR software systems on the market right now you owe it to yourself to check out exclusive Top 10 Human Capital Management Software report as well as our human resource management software resource page.