Top Workforce Management Tools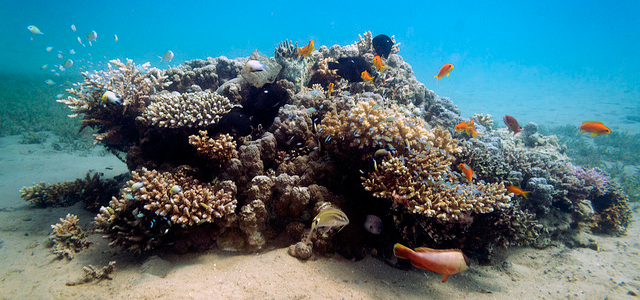 A company's workforce works like an ecosystem: Everything is connected and every species is dependent on one another to provide the necessities to sustain the ecosystem. For example, a coral reef provides food and shelter to many small fish. The small fish act as food for medium-sized predator fish, which, in turn, serve as a food source for larger-sized fish and so on.
Likewise in a business organization, every department or division of labor is dependent on each other to survive and reach their goals. When one division isn't pulling their load of the work, then the other departments start to falter.
So how can a workforce management system benefit your business? Well, that's a loaded question, since a workforce management solution can perform a plethora of tasks for any department you may have. To help you, we'll look more in depth into the functions of a workforce management system and then see what the top vendors have to offer.

What Is Workforce Management?
In a nutshell, workforce management deals with HR operations to ensure the efficiency of a company's workforce. A workforce management software solution has multiple core functions to help you organize your workforce and ensure that every department is balanced and performing their duties. The most important of those features include HR management, payroll, talent acquisition, time and attendance and employee lifecycle.
Each software platform brings something different to the table. To help distinguish what makes each platform unique, here are some of the top workforce management tools in the industry and what they have to offer:

Zenefits
Zenefits works as an all-in-one HR operations platform. The software works in the cloud, where you can store all of your employee data and documents within a central hub. You can basically store everything there is to know about your employees from contracts, insurance cards and even their tax forms. The administrators of the platform also have access to payroll information so that managers can request salary changes, deductions and time-off requests.
Another important feature Zenefits brings to the table is its reporting and analytics tools. With this feature, you can create reports and input data into different kinds of charts and graphs. Having data organized in a visual representation is beneficial to any company, as you can use it to easily make budgets, understand trends and oversee efficiency throughout the company.
Ideal User Size
Small to medium-sized businesses
Unique Features
Insurance management
Benefits administration
Retirement planning
UltiPro
UltiPro is a platform that works well with organizations that have multiple locations and a large workforce. The software solution helps HR departments keep track of every employee, from the interview process to retirement. In addition, UltiPro covers all areas of a human resources department including training and learning management, project management, consulting and recruiting.
UltiPro also has a payment servicing feature that really comes in handy for a growing organization. Dealing with taxes can be a drag for anybody, and it's certainly not the most exciting part of a business. What UltiPro does is maintain all of your deposits and tax liabilities (federal, state and local), deliver multi-worksite reporting and file all of your tax returns for you.
Ideal User Size
Medium to large-sized businesses.
Unique Features
Employee lifecycle management
Succession planning
Onboarding
Greenhouse
Greenhouse is a workforce management solution that specializes in recruiting. This platform works well with companies that can't seem to find high-quality or qualified job candidates. Greenhouse helps you plan your hiring process, starting with recruiting. Using custom hiring criteria, you can weed out prospective employees based on skills, personality traits and qualifications. From there, you can build custom interview plans, tests and processes to give to your interviewees. For example, if you are looking to hire a graphic designer, you can make a design test for the candidate to take in order to assess their skills.
After the interview is over, Greenhouse will provide a scorecard for you to rate the candidate on their criteria (skills, traits, etc.) Lastly, the Greenhouse platform comes equipped with a plethora of reports as well as a flexible APIs for customers and partners.
Ideal User Size
Businesses of all sizes
Unique Features
Career site A/B testing
ROI tracking
Social media job posting/sharing
iCIMS Talent Platform
The iCIMS Talent Platform specializes in applicant tracking. This means that the software allows you to track applicant profiles, job listings and employee workflows, making it easy for recruiters and hiring managers to create recruiting campaigns and job postings. The platform is compatible with all types of social media sites, job boards and email providers, so you can synchronize the platform with your existing accounts.
The iCIMS Talent Platform's Onboarding Wizard tool, also known as "The Wizard," helps your new employees get acquainted with the company regarding policies, culture and operations by using multiple media forms such as welcome images, videos and tasks based on job type. In addition, The Wizard automates all aspects of the onboarding process for you such as filling in employee fields and forms so that your HR department doesn't have to fill them in manually. Lastly, the iCIMS Talent Platform offers a reporting center that provides custom reports as well as a file library that contains universal employee forms for different countries.
Ideal User Size
Businesses of all sizes.
Unique Features
Career Site Search Engine Optimization (SEO)
Recruitment Marketing
Applicant Tracking
To Sum Up
Workforce management works in a variety of ways. You can use it to recruit prospective employees as well as manage your current workforce from cradle to grave. Each software vendor offers something different as some focus more on the interview process while others tend to gravitate towards maintaining a happy workforce. If you want more information on workforce management software, you can check out our HR software solutions page.
[Photo courtesy of Flickr user Malcolm Browne.]