Social Scheduling Tools Go Head-to-Head: Hootsuite vs. Buffer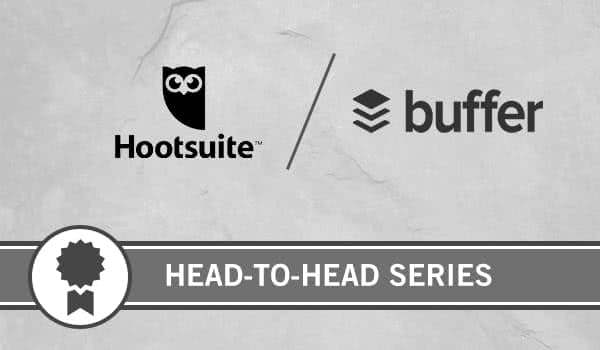 Platforms are constantly evolving, adding new features and making sure the software's capabilities cater to their customers' changing needs. It's easy to overlook updating your company's integrated platforms, but due to the tech industry's rapid changes, it may be time to reevaluate your current software platform. In 2012, we published a blog post that analyzed the two social media scheduling giants, Hootsuite and Buffer. But since then, both platforms have changed and developed and now offer their customers a variety of new and better features.
It's Time to Get Social
Maintaining a regular social media calendar that's filled with quality content is essential when obtaining a solid online presence. The worst case scenario for any company is having a customer visit a social media page that isn't consistently updated and active. It's time to give your social media platforms the TLC they desperately need. Here's why Hootsuite and Buffer continue to reign supreme amidst the competition.
Hootsuite
About Hootsuite
Hootsuite helps companies better understand their customers through the use of social media engagement. The communications platform improves customer relations through the optimization of social media and interactive messaging.
Hootsuite Pricing
Hootsuite pricing varies depending on what features your company is looking for and how much you're willing to spend. Hootsuite's pricing plan starts at $9.99 per month for its basic professional features. Even though this price point will only allow one user access to the platform, it's perfect for small size teams and entrepreneurs. For companies at an enterprise level, custom pricing is available upon request.
Hootsuite Key Features
• Identify Your Next Social Media Influencer


Social media is the hidden lead generation hub that companies are currently trying to figure out and decode. Due to this shift, Hootsuite is already meeting that trend. Creating partnerships with social media influencers is key when building partnerships and creating brand awareness.
• Content Storage Solution


Content storage solution is a feature that gives companies access to their content from any storage platform. The content storage solution works with platforms such as Microsoft OneDrive, Dropbox, Google Drive, Box, UpContent and more.
• Hootsuite Analytics Beta and Reports


Hootsuite is making a slow roll out with and metrics. The software provides your company with real-time results, making it easy to analyze your current strategy and make any changes on-the-go. Additionally, Hootsuite provides team metrics that track your customer service response time for issues handled through social media. Certain metrics and reports would need to be paid for but Hootsuite will notify you once payment is required.
Buffer
About Buffer
Buffer's fun and comfortable company culture translates directly into their platform and its features. The easy-to-use customer engagement platform allows you to schedule photos, videos and social media posts ahead of time. Buffer helps companies put the social back in social media and while Buffer focuses on sharing your content at optimal times, your team can focus on interacting with current and future customers.
Buffer Pricing
Buffer's pricing system is similar to Hootsuite's which starts with a free pricing bracket that offers basic features. This pricing system works well for personal business owners of mom-and-pop shops and ones running a small company. Some of the features that are offered are video uploader, photo creator and link tracking. But for companies who are either who are either larger or can accommodate the price tag, three pricing tiers are available and which one your company chooses will depend on how extensive your company's social media is. The definite plus of all three tiers is that they all provide social media analytics.
Buffer Key Features
• Import Videos


Video marketing is not only growing quickly but also adds a new dimension to social media. The majority of internet users use their social media platforms to share videos with their friends and families. In 2015, Buffer added a video importing feature that allows companies to stay up-to-date with the ever-changing social media industry. Simply uploading videos onto Buffer's composer allows users to share their content across any and all platforms.
• Create Visuals with Pablo


Buffer allows companies to create and edit photos directly on the platform with its new feature, Pablo. The platform gives users access to stunning visuals and shares them with their connections straight to their respective social media platforms. There are over 50,000+ images in the system, giving companies a plethora of options to choose from.
• Utilize Visual Images


Incorporating visual elements into your company's content increase clickability and customer engagement across all social media platforms and will surely help your business' social posts stand out. Utilizing Pablo and Buffer's photographic features makes the increase of visual appeal that much easier for companies to achieve.
This or That
Though a plethora of platforms may address your company's needs, Hootsuite and Buffer consistently prove to be the top players in the social automation game. The price point and capabilities your company is looking for should help determine which platform is best for you and your business.  
Don't go down the rabbit hole of information; instead, download your FREE comprehensive marketing automation report today.