Web Analytics: What Really Matters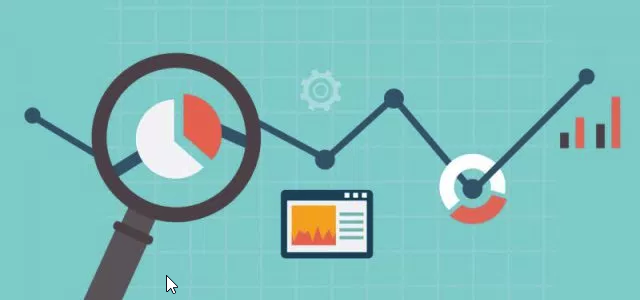 You've seen multiple comparisons of potential benefits and advancements web analytics products promise for your campaign management needs and overall site goals. In the process of vetting a web analytics product, often times the debate comes down to two front-runners: Google Analytics and Adobe Analytics.
It would be difficult to argue that Adobe Analytics is not the leader in advanced analytics solutions – a robust tracking and data collection tool that generates the most granular opportunities for measurement.  But the real question is whether you have a need for such a powerful analytics product. Yes, cost is the first topic that typically arises when considering investing in Adobe Analytics. But even if the financial resources exist, do you have the right internal resources in place to fully take advantage of what Adobe has to offer? If not, Google Analytics may be a more practical decision to fulfill your web analytics needs and could allow for a reallocation of budget towards other endeavors such as media spend, data mining, web design and development, research, etc.
Identifying your Data Collection Needs
So let's identify your core needs to ensure the alignment of your digital requirements with the capabilities and cost of a web analytics tool.  Though preferences will differ greatly amongst industries, business models, web design and many other factors, this process will help to bring forth an obvious choice, specific to your business needs.  The following questions aid in evaluating the tool that is most in line with your digital goals and objectives.  (Okay, so you may not be able to answer every one of these questions yourself, but they are sure to get the conversation going!)
What type of data do you want/need to collect?
Are users entering personally identifiable information on your website (email/name/phone number)?  If so, is collection of this information vital?  For example, would it be necessary to collect such data for integration with offline databases and/or point of sale information?
Do you have a significant amount of user-inputted data that is needed to ensure accurate measurement of site performance and user interaction?

How complex are your tracking needs?
Gauging the current state of your tracking, how much time would need to be dedicated towards bringing your web analytics implementation up to par?
What is the level of effort it would take to ensure your tracking needs are being met and allow for effective campaign measurement and attaining business goals?  (Dependent upon your website architecture and/or the granularity of information required for valuable, accurate measurement.)
Does your budget allow for the cost of advanced data collection?
Is your budget one that would allow for supplemental costs towards an analytics platform as well as additional hours dedicated towards tracking code implementation + ongoing maintenance?
Product Comparison
Now that you've formulated answers to hopefully many of the questions above, let's match these responses with two of the most commonly used web analytics solutions.  Google Analytics is a software program free of charge and provides seamless integration with Google Adwords cost data for insights into campaign measurement and optimization opportunities.  Known for its ease of implementation and adaptable interface, Google Analytics can be ideal for smaller companies, as well as those with limited resources unable to dedicate a significant number of hours towards implementation and user training.
Adobe Analytics can be described as an advanced analytics product that is comprised of multiple tools (SearchCenter, Data Warehouse, SAINT, Ad Hoc Analysis, Test & Target) capable of providing a comprehensive understanding of all paid media initiatives and website performance as a whole.  The capabilities of granular segmentation and collection of personally identifiable information makes Adobe Analytics a necessity for some.  Not only that, the Adobe tools also allow for the capture of a more significant number of custom variables if there is a need to collect a substantial amount of information either entered or selected by the user (as opposed to a visit to a page or click of a button).
The table below highlights some of the most important differentiators and attributes of these two web analytics solutions:
| | | |
| --- | --- | --- |
| | GOOGLE ANALYTICS | ADOBE ANALYTICS |
| COST | Free of charge for basic version | Monthly usage fees (percentage of paid media spend + cost per server call) |
| EASE OF IMPLEMENTATION | Low level of effort | High level of effort |
| ONGOING MAINTENANCE | Medium level of effort | High level of effort |
| DATA RETENTION | Stored up to 25 months | Lifetime of customer |
| LATENCY | May be 24-72 hours for conversion data/Adwords cost integration | Near real-time reporting (approx. 60 minute processing delay) |
| USER INTERFACE | Intuitive, user friendly | Complex, training is necessary |
| CAMPAIGN MEASUREMENT | Adwords integration | Data aggregation and management across all search engines |
| CUSTOM VARIABLES | Up to 5 custom variables per page | 75 conversion variables |
The Bottom Line
Information gleaned from this assessment can assist in evaluating whether an advanced web analytics platform is truly necessary for your business. If so, Adobe Analytics can provide just that. However, if this magnitude of data collection is not vital for your campaign and site performance measurement, the investment in Adobe Analytics may not be either. With continued updates to its functionality, Google Analytics increasingly becomes more of a competitive player to that of Adobe Analytics and its reporting and segmentation abilities. Choosing a web analytics tool is a decision that should be approached with much consideration, that is, a solution that works best for YOU.
Learn more about marketing automation software by downloading our free Top 10 Marketing Automation Software comparison report, or browse top web analytics and other marketing solutions on our Marketing Software resource center page.
[This post originally appeared in Asking Smarter Questions and is republished with permission.]