Comparing the Features of HubSpot vs Marketo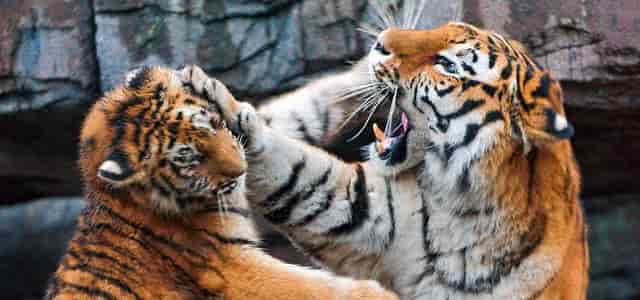 Rivalries exist in all forms around the planet. Whether it's two tigers fighting over territory or Harvard and Yale competing for bragging rights, competition is necessary because it motivates us to survive and be the best. Likewise in the business world, rivalries push the boundaries of innovation between competing companies to be the best in the industry.
In the past decade, software companies in particular have become abundant as each aims to provide useful services that save both money and time for businesses. One trending software on the market now is marketing automation software. This software basically takes all of the marketing tasks you have and performs them automatically for your convenience. This helps save time from having to perform mundane and repetitive tasks such as individually emailing customers or creating segmented lists of prospects.
Of all the marketing automation software platforms on the market, HubSpot and Marketo are regarded as the most popular. HubSpot and Marketo are two heavyweights in the marketing automation industry that are very similar to each other. Both platforms serve as a software-as-a-service (SaaS) and carry an arsenal of features. But when it comes down to it, which platform is the right fit for your business?
Comparing HubSpot vs Marketo

Both platforms have their pros and cons, though many reviews are biased toward one of the platforms. Here is a list of the features that serve as the backbone of each platform to help you decide which one will fit your business.
Email Marketing
Marketo:
Automated multi-step email campaigns
Measurable deliverability
Targeting segmentation features
Open, click and other engagement metrics
HubSpot:
Email marketing management with segment lists and target emails
Lead nurturing with customized follow-up emails
Marketing automation triggers personalized emails to your leads based on their online behavior
Online Marketing
Marketo:
Personalized invitation creation and automatic reminder alerts
Integration capabilities for webinar providers including Citrix GoToWebinar, Adobe Connect, Cisco WebEx and ON24
Reusable assets for event creation processes
HubSpot:
Closed-loop reporting to help tie leads back into a specific initiative
Website analytics helps you better dissect website traffic and determine how leads are being generated
Competitor Tracking lets you view competitors' online metrics
Lead Generation
Marketo:
Traffic-to-lead conversion
Sales-ready prospect identification
Follow-up reminders and alerts
Lead development and sales task automation
HubSpot:
Quickly and easily build landing pages
Site optimization to help drive conversions
A/B testing capabilities help determine which versions of your landing pages are converting more effectively
Social Marketing
Marketo:
Drag-and-drop creation of social apps like reviews, ratings, polls and surveys
Add social dimensions to multiple channels, including email campaigns
Capture social profile info on new and existing leads
Social features for the sales funnel enhance segmentation, scoring and nurturing
HubSpot:
Create a site blog and measure its analytics
Monitor social media activity, schedule posts and track mentions
Social network analytics track how your tweets, posts and mentions are impacting marketing efforts
Analytics
Marketo:
Scalable analytics engine
Granular to objective time-period viewing
Integrates with Marketo Lead Management operational database
Open API to integrate third party reporting tools
Segment analysis by territory
Integrates with Marketo marketing ROI and revenue cycle analytics
HubSpot:
Closed-loop reporting helps you tie leads back into a specific initiative as well as calculate marketing ROI
Website analytics help dissect website traffic and determine how your leads are being generated
Review competitors' marketing performance
Infrastructure
Marketo:
Multi-tenant, secure, scalable platform
Top-tier, global data centers with guaranteed 99.9 percent up-time
High-speed server technology, load balancing and an advanced storage infrastructure
Uninterruptible power and backup systems, plus fire/flood prevention at storage sites
Continuous monitoring by a support team of certified experts
HubSpot:
Single integrated platform for all marketing and lead management activities
Access a number of apps to increase productivity, connect with other systems (like shopping cart software, Gmail and Facebook) and sync your HubSpot account with your CRM
Unlimited phone, web, Twitter and email support
Advanced Functions
Marketo:
Compatible with iPhone, iPad or Android devices
RSS subscription capabilities
Facebook-style "status updates" stream for specified contacts
Capture social profile info for increased insight on new or existing leads
HubSpot:
Keyword research helps find effective keywords and then track them on your site
Link Tracking monitors inbound links and leads generated from those links
Page-level SEO determines why your site isn't ranking properly and how to fix it
Pricing
Marketo:
Spark package starts at $895/month
Standard package starts at $1,795/month
Select package starts at $3,195/month
Enterprise package (contact sales for pricing)
HubSpot:
Basic starts at $2,400 annually
Professional starts at $4,800 annually
Enterprise starts at $8,400 annually
The Final Word
While both platforms are unique in their own regard, the main difference between the two is the size of the companies in which they serve. Marketo is mainly used by B2B and B2C companies typically ranging from mid-sized businesses and enterprises.
HubSpot, on the other hand, has a strong user base in small-sized businesses and enterprise level companies that focuses on inbound marketing.
In addition, HubSpot prides itself on being an all-in-one marketing platform, while Marketo's forte is in email marketing. To sum it up, if you want a solid email marketing software that helps with other mundane marketing tasks, go with Marketo. If you want a platform that addresses all marketing tasks evenly, then go with HubSpot.
Check out how Marketo and HubSpot compare to other leading marketing software vendors in our free Top 10 Marketing Automation Software comparison report.
[Photo courtesy of Flickr.]