Marketo Aims to Lead the Marketing Automation Space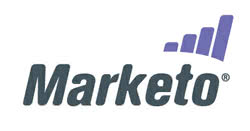 Marketo has been making a name for itself in marketing automation thanks to offering a simple to use yet powerful solution that aims to help companies accelerate revenue growth. Marketo's key offering is its Revenue Performance Management suite, built with solutions for lead management, sales insight, and revenue cycle analytics.
Founded in 2006 by a team of marketing software executives who originally worked at Epiphany, Marketo today serves over 1,900 customers, including Intel, EMI Music Publishing, and Hitachi Consulting. Marketo's solutions have won accolades for its powerful functionality and user experience, garnering recognition from Forbes Magazine, Forrester, and CRM Magazine and being voted "Best Marketing Automation Application" by Salesforce.com customers.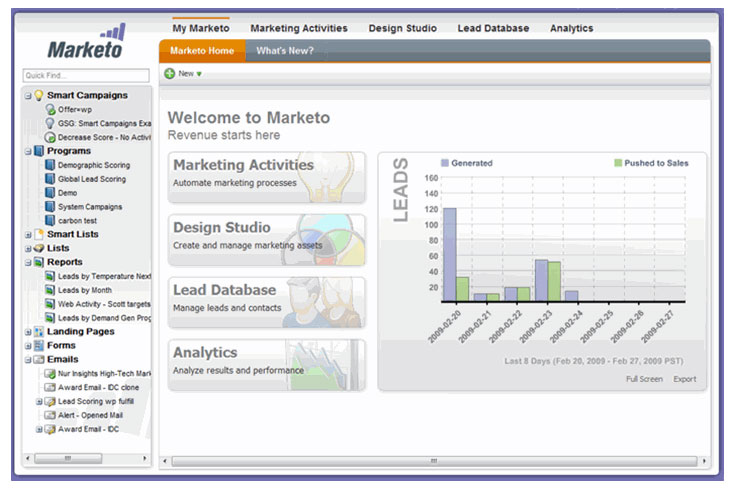 In addition to key features, like robust lead management, that enable businesses to improve the effectiveness of their sales and marketing campaigns, Marketo seamlessly integrates with a variety of leading business applications, including Salesforce.com, Microsoft Dynamics, Citrix GoToWebinar, Adobe Connect, and others.
Recognizing that social media has changed sales and marketing interactions and processes, Marketo recently launched a social marketing automation suite that easily integrates with Marketo's other products. The Marketo Social Marketing suite includes Social Boost, which provides tools to facilitate engagement and social sharing of interesting content, and Social Promotions, which is designed to help businesses reach prospective clients and their networks by launching sweepstakes, contests, and offers. Both are built to help businesses add a social aspect to traditional marketing and advertising campaigns.
Designed to be deployed in the Cloud, Marketo has consistently been praised by industry analysts and users alike for the quick implementation rates and the intuitive user interface of its solutions. However, pricing can be relatively steep with the Lead Management package starting at $2,000 per month for the Professional edition and $3,600 per month for the Enterprise edition. Additionally, if your business uses a CRM system other than Salesforce.com, some users have found that alternative solutions to Marketo are a better fit for their needs.
Marketo is establishing itself as a leader in the marketing automation space thanks to its easy-to-use solutions built with sophisticated features to help businesses improve revenue performance. Marketo is targeted to small and midsize businesses, though its pricing may be out of reach for some small companies. Marketo is currently the only vendor in the market to provide solutions for both sales and marketing teams, enabling them to improve collaboration throughout all revenue processes and increase growth.
For more information about Marketo, read our Marketo review. To learn more about the leading marketing automation vendors in the industry, download Business-Software.com's Top 10 Marketing Automation report.