Maximizing Your Social Media Outreach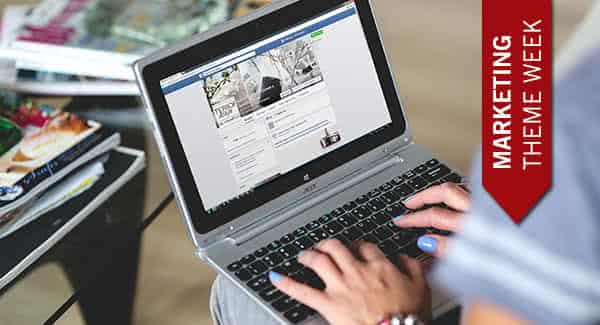 When it comes to social media outreach and the rapidly growing world of technology, having an online presence is now the bare minimum of what any company should have. With teen consumers spending nearly nine hours on average a day online, social media is a lucrative component that shouldn't get overlooked.
But having a digital imprint is not enough. Sure, the likes, re-tweets and shares are great but are you maximizing your outreach to its full potential? Since there are so many moving parts, such as managing content and interacting with customers, getting the most out of your social media coverage can be frustrating and downright confusing. It's time to make the social media process more efficient and streamlined, and explore ways to maximize your ROI.
Here are the top three key areas you should be focused on when maximizing your social media efforts.
Social Media Management

On average, Americans check their social media accounts 17 times a day and other countries are even checking their various social channels up to 40 times a day. The numbers are high but not surprising. Social media also helps make the buyer's journey more personal for the customer. It humanizes the brands and makes customers feel like they really know the company. The strength and power of social media show in the numbers. 
But navigating the digital landscape isn't so black and white. Luckily there are platforms, such as Hootsuite, that can consolidate the process with a simple and easy-to-use scheduling system. You don't have to spend hours each day composing clever tweets and Facebook posts any longer. Not only are the integration possibilities endless, but with its all-in-one interface, Hootsuite puts everything you need all on one screen.
But if you are already utilizing Hootsuite, creating and managing an editorial calendar is a solid management tool that has its own share of benefits. An editorial calendar allows you to take control of your content and plan it out. One of the popular platforms where you can create your calendar is through Google. For companies that are on a budget, using Google calendar is not only free but easy to use. You can create team calendars and include multiple admins, as well as create calendars for particular areas of responsibility in the department such as blogging, social media, etc.
Before diving right into creating and sharing the calendar with your colleagues, first figure out what your publishing schedule would look like. What recurring events will be happening on a weekly basis? Are there particular hashtags you'll use each week? Plan and organize accordingly, and your content schedule will fall into place.
Organic vs Paid

Social media marketing can be divided up into two categories: organic and paid. Both have their shares of benefits and limitations, but it all comes down to the financial budget. Organic social media helps grow your online community and brand awareness. With this increase in growth, interacting with your readers is another way you can take advantage of organic marketing.
Remember that your posts shouldn't only be entertaining but should also have a high level of relevancy to your readers. When marketing to a specific target demographic, paid marketing would be the best approach. Paid marketing, otherwise known as sponsored content, saves you time and gets your message to the right people. When posting new content, you simply attach all the assets you want to include (i.e photos or videos) and specify a target demographic within the platform you are posting on. How much you spend can fluctuate, depending on how much you want to post and who your post caters to.
Explore Live Streaming

A new feature that is starting to gain traction is video live streaming. This interactive tool helps differentiate your social media channels and brings your customer engagement to a whole new level. Our blog post on Periscope and Snapchat noted how video marketing tends to get overlooked. Forbes is predicting a slow adaptation to the new social media feature, so we may experience more companies gravitating towards it and being more open to trying live streaming.
Whether you use Facebook Live or Periscope to broadcast your company happenings and events, this exciting new tool should be further integrated. But if you're still hesitant about joining the video marketing world, take note that 50% of mobile traffic in 2015 was due to video. Video marketing is now becoming such a solid component of the marketing world; there's no reason why it be shouldn't explored.
Include Stunning Assets

Social media is all about capturing your audience's attention; that can be in the form of a gif or image. With social media apps such as Twitter and Facebook, you can now include funny, engaging gifs to your posts. One benefit to using this popular tool is that it'll set you apart from the massive amount of content that gets cluttered in the digital space.
But if you have gone the more traditional route and used images, there's a way to spice those up now as well. If you have visited this path many-a-times, explore the app, Motion Stills which has a function called Live Photo. This gives you room for creativity and area that not many companies have tapped into yet. Motion Stills will smooth out your clip, making it more visually appealing and shareable without the need of internet connection. Despite the small watermark it may leave on your created GIF, the app is a great tool to incorporate in your social media efforts.
Let's Get Social

With the ever-changing marketing landscape, there are many things to explore and be aware of. With marketing tools, both new and old, there's always a way to maximize your social media efforts to their utmost potential.  Take the time to research and experiment scheduling tools, paid marketing posts and even video marketing. There's no one-size-fits-all idiom when it comes to marketing. It's time to be a social (and efficient) media butterfly.

Before you tweet away, check out our FREE Top 10 Enterprise Social Management report to find the right platform for your business.
[Image courtesy of Kaboompics]