The One Tool Every Social Marketer Needs
When many brands think about social marketing, they often think of splashy images and elaborate campaigns. While social marketing does require a well thought out strategy, when it comes time for deployment, social posts do not have to be overly complicated or elaborate. In fact, one of the most valuable tools you can use for social marketing is probably right next to you right now (or perhaps even in your hand). Yes, one of the most valuable tools is actually your mobile device.
According to a recent survey by Socialbakers, photos make up 93% of the most engaging posts on Facebook. And of these photos, those taken on the fly are often some of the most engaging.  Every week, social marketing tool Zuum reports the top ten most engaging Facebook posts of the week from the 100 largest consumer brand Facebook Pages.  Recently, it was noted that five of the top ten posts on their list contained photos that could have very well been shot on a mobile device. Despite the fact that these are high-profile brands, they were not afraid to utilize a simple mobile device to deploy Facebook posts.
Why Mobile?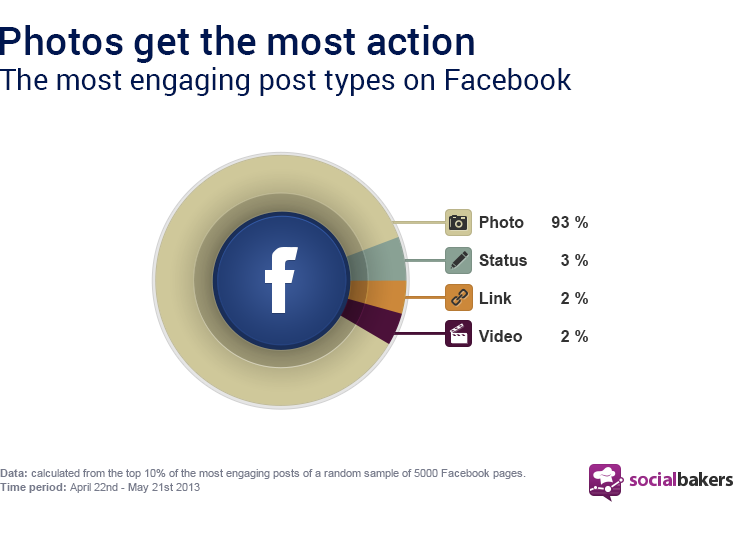 Mobile devices provide the people behind the brand with the ability to take photos or videos of their brand in action, outside of a photo shoot or office environment. And with the proliferation of high quality cameras built into mobile phones as well as the many editing and filtering applications on the market, taking photos and videos on the fly is easier than ever.
Here are a few tips for capturing photo and video assets for use within social content:
Be relevant – Consumers don't need to see another photo of a pretty sunset or the ocean – unless of course your brand is a destination that is known for this scenery! Capture photos that are relevant to your products and services.
Be personal – Product shots are great but don't be afraid to show personality – or personalities, rather! Show consumers the faces that make your brand what it is. Photos or videos can depict teammates participating in community events or hard at work developing a new product or service. They can also showcase your customers enjoying your product or service, or even telling the camera what they love about your brand via a video.
Be timely – Because mobile devices allow brands to capture photos and videos and upload within minutes, they provide a great opportunity to capitalize on seasonality and timely events. For example, if your brand is releasing a new product on a particular day, upload a photo in the morning to encourage consumers to get out there and purchase! Teaser photos of the product or special events can also be captured to encourage purchase or participation.
So don't be camera shy – whip out that smartphone or flip camera and fire away!
Relevant Articles:
Look Before you Leap: Are you Ready for Instagram?
4 Helpful Tips to Improve Your Facebook Marketing
3 Tips to Drive Engagement on Automotive Social Channel
[This post originally appeared on Asking Smarter Questions and is republished with permission.]

Looking for more on social tools and social marketing tips? See our Social Media Tools research center page.