Social Conversation: Separating the Insights From the Noise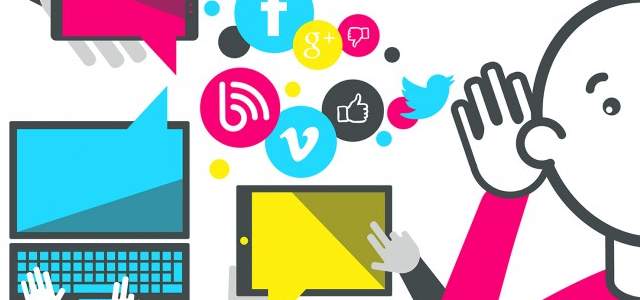 A recent Mashable article took a fun approach in highlighting how social conversation can be mined to help gain insights into differences in consumer's opinions and behaviors.
In this article, researchers compiled public Facebook and Twitter posts and analyzed them for swearing in order to see national patterns in the use of curse words on social media. The data was then analyzed using any available geolocator information so that the results could be presented at a state level. (In case you're wondering, Ohio ranked #1 for swearing.)
Start Digging
This is certainly a more general application of the types of social conversation information and analysis possible. The simplicity of the query in this case–focused solely on the presence of curse words–makes this an easier and less complicated research "question." However, it does still highlight that this type of analysis is possible and, indeed, can be done in an entertaining and illustrative manner.
As marketers and brands, we're constantly wondering what consumers are saying about us and our products; tapping into social conversation gives us a stream of unsolicited feedback from which we can draw insights and opportunities. But, you may be saying, this is not new information. In fact, many–if not most–brands have a social media presence and are using social conversation in some way to boost the brand, whether it's simply monitoring what's being said or conducting more in-depth analytics.
Crafting Social Conversation Analysis
The larger question then is, how do you get to the really "good stuff," the truly valuable and meaningful nuggets of information that are peppered throughout social conversation? The answer is – it depends. (I know, it's not my favorite answer, either. However, it's the truth.) Most of the time, if you have a research question related to your brand, social conversation can be harnessed to provide an answer (or answers). The art is in crafting your approach to get to that information.
For example, perhaps you are looking for responses to a recent commercial for your brand. You can search Facebook and Twitter for all public mentions of that commercial (with a bit of creativity, through hashtags and key words) and review those posts for sentiment or themes in consumer opinions about the commercial. Additionally, more involved applications of social conversation analysis could help identify common questions consumers have about your brand, frequent complaints they may have, or even unknown additional uses for your product. Or, as we approach the end of the year, perhaps you want to review social conversation for your brand's top annual trends.
Add Layers for Complexity
The possibilities truly are endless, especially if this qualitative data is then combined in some way with your brand's quantitative data. Moreover, to the extent that the information is publicly available, getting a snapshot of how consumer perceptions vary by geographic region, as illustrated in the Mashable article, can be very useful for brands' marketing efforts. And, if this information is compiled over time, it could be possible to track trends and identify how those perceptions have changed.
These trends can highlight where additional targeting may be useful or how a brand's message could be altered in order to appeal more directly to certain segments of consumers.
Related Service:
If you're looking for more information on tracking social conversations be sure to check out our Top 5 Social Monitoring Tools Software report as well as our comprehensive social media tools resource page.
[This post originally appeared on Asking Smarter Questions and is republished with permission.]