BuzzStream For Social Media Solution Makes Your Marketing Tasks Easier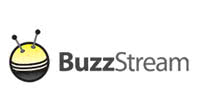 Known primarily for its link building tool, BuzzStream develops online software and tools for marketers and PR so as to extend an organization's reach online, thereby increasing traffic to a company website, as well as increasing leads and cultivating relationships with potential customers.
Leveraging the vast amount of contact information available through Twitter, blogs, and just websites in general, BuzzStream for Social Media & PR is a contact management tool that's meant to help you more effectively track and manage outreach opportunities across various social media channels.
Founded in 2008, BuzzStream has been working mostly in the world of link building, garnering quite a bit of praise for its dedicated application that makes prospecting, tracking, reporting, and managing link building more effective, more easily scalable, and more collaborative. It's pretty obvious that this is where their bread and butter comes from, so it's interesting that their second offering—a contact management solution for social media—has such a different focus.
The Buzzstream for social media application focuses primarily on helping you find, research, and prioritize outreach opportunities. It apparently gleans the pertinent details from URLs, blog posts, social media accounts, etc., making marketing outreach easier and faster. Their Buzzmarker tool not only gathers contact information, but it also provides metrics like homepage rank, inbound links, site age, and more to help you determine how best to prioritize the lead. Also create customized lists of your contacts, track projects and tasks, and collaborate with team members in outreach activities.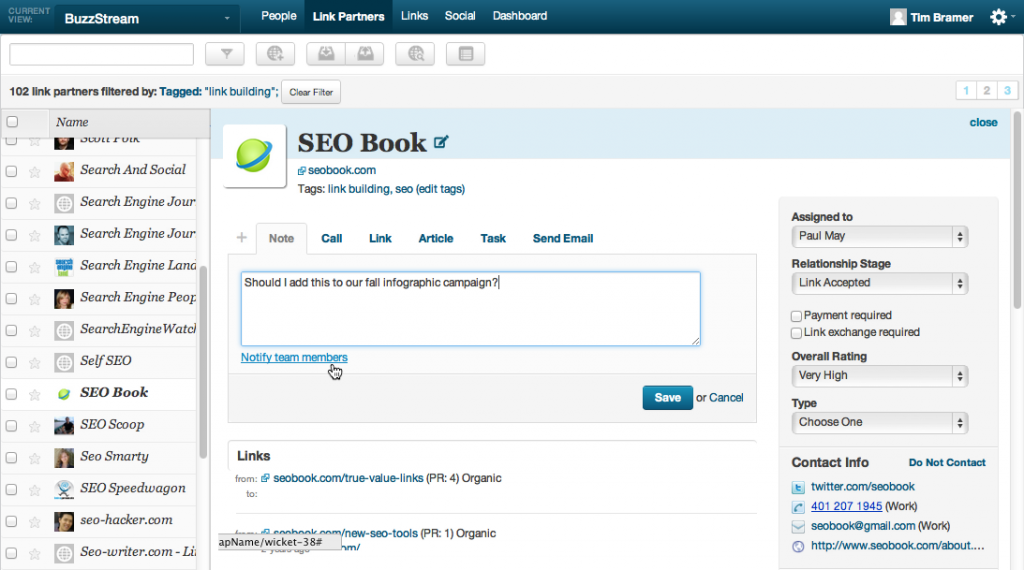 Their user interface seems clean and well designed, but it's also not really anything that we haven't seen before. BuzzStream labels it as a solution for social media, but that's a little misleading as it doesn't actually have anything to do with managing a social media presence, which is probably what most people might think when coming across the solution. Rather, BuzzStream for social media just allows you to import the contact information available through websites, blogs, and Twitter to generate more outreach opportunities. The Social Influencer tool helps you determine which people on Twitter are worth contacting, and you can track your Twitter conversations with your contacts, but it's definitely not a social management tool.
BuzzStream offers a 14-day free trial; but in my experience, two weeks is not long enough to evaluate whether a certain application is the right solution for your company. They do offer a bunch of free online tools to generate outreach lists from HTML and blog links, but perhaps I'm just not enough of an online marketer to see the point in doing this. Of course, their most useful tools are in the BuzzStream for social media solution, which you have to pay for. Additionally, their pricing seems a little steep for what it is, which is basically a contact management solution; but large PR and marketing firms that do a ton of outreach might feel that it's worth it.
Looking for more information on social marketing tools? Our exclusive social advertising report compares feature sets on 10 of the leading systems on the market currently.