Hidden ERP Implementation Costs - Exposed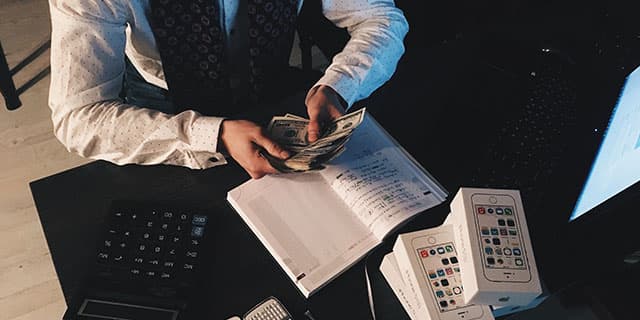 This article was originally posted in December 2013, but has been updated for 2019.
Many within the ERP industry tend to focus on the somewhat comical number of ERP project failures. I suppose I am guilty of this as well. But, at least I will admit that many so-called "ERP failures," were really nothing more than a failure to manage expectations in two areas: 1) Benefits of ERP and 2) Cost of ERP.
From the perspective of Senior Management, often the biggest unpleasant surprise is the actual ERP implementation costs. Benefit expectations are one thing (yes, we all desire the advertised 20% increase in productivity), but huge cost over-runs usually take center stage from their viewpoint. Therefore, developing solid cost estimates early on is an important part of the ERP Project Manager's survival guide.
Potential ERP Implementation Budget Items
Many also state that a primary reason for cost-overruns is not understanding the hidden costs of ERP implementation or on-going ERP support. Well, these costs are not really hiding, you just need to know where to look!
Don't be overwhelmed. Yes, there may be hidden costs (and yes the list below is long), but that shouldn't detract you from moving forward with your ERP implementation. This simply underscores the importance of choosing the right ERP system by looking at the top ERP software vendors. Read through the list below, but take comfort knowing that moving forward with one of our recommended ERP software should alleviate any fears of ERP buying and implementation.
Education and Training
Senior Management ERP Education
Industry Practices Education
Project Team ERP Software Training
IT Systems Admin Training
IT Application Development Training
Implementation Tools Training
End-User ERP Software Training
Application Software
Here's a big one. A survey in 2015 found that only 7 percent of companies use their ERP as-is, while the remaining 93% required some form of customization.
ERP Software Package
ERP Modules
Bolt-on Applications
Systems Hardware, Peripherals and Accessories
ERP Servers
Bolt-on Application Servers
Internal Network Upgrades
Telecom Service Upgrades
PC's
Tablets / Mobile Devices
Data Collection Devices
Printers
Storage Access Network (SAN)
Systems Software
Operating Systems
Database Software
Web Services Software
Client / PC Software
Middleware / Integration Products
EDI Software
Forms / PDF Management
Job Scheduler (Batch Programs)
Data Back-Up / Recovery
Implementation Tools
Application Development Tools
ERP Application Set-Up Tools
3rd Party Application Development Tools
3rd Party Report Writers/Data Query Tools
Project Scheduling Software
Process Mapping Software
Other Implementation Tools
Consulting
ERP Readiness Assessment
Software Selection
Change Management
Industry Practices / Process Redesign
Project Management
Application Consulting
ERP Software Technical
Bolt-on Applications Consulting
Systems Software Technical
Go-Live Readiness Assessment
Software Development
Data Conversions
Interfaces
Software Modifications
Reports
Additional Employees or Staffing
Project Team
IT Department
Temporary Staffing (backfill, load data, etc)
Other ERP Implementation Project Costs
Project / Training Facilities and Equipment
Travel and Living Expenses (Team and Consultants)
Project Team Incentive Bonuses
Hardware Shipping Cost
Sales Tax
Contingency Factor
On-Going Support Costs
ERP Software Maintenance
All other Software Maintenance
All Hardware / Equipment Maintenance
Training: Job Changes / New Employees
Outsourced IT Infrastructure Fees
ERP Software-as-a-Service Fees
Software Upgrades
Hardware Upgrades
Whether the plan is to host the ERP system internally or use Saas(Software-as-a-Service), you will pay something for many of the items above, one way or another.
Want more on ERP Software? Discover and learn more about software by exploring blog posts, whitepapers and more on our ERP resource page. For comparisons of the best ERP software, download Business-Software.com's Top 20 ERP Software report.