How Competitors are Poaching Your Employees Through the Software They Use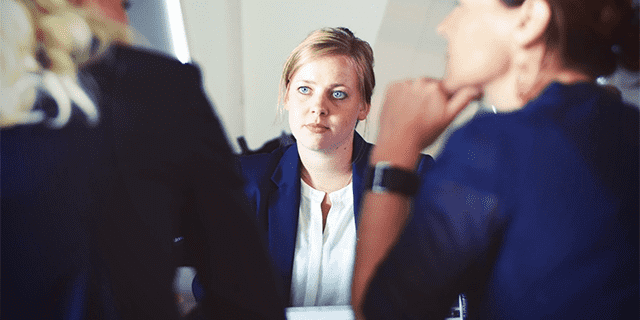 It has become widely apparent that we are going to rely on software in all industries more and more. Due to this fact, some software solutions are standard now because of their impact on work efficiency and work organization is very significant. Lacking some of these software solutions might be the determining factor that leads to your employees accepting new job opportunities. If you want to provide great work conditions and prevent employee poaching, make sure you manage these solutions.
Project Management Software
Project management software is now a tool exclusively built for project managers. The latest versions of this software come with several built-in features, extended functionalities and integrations. They are designed to make the job easier for both project managers and teams under their supervision.
If operating without this software or with an outdated and legacy PM solutions, the organization is at risk of employee poaching and project failure. Especially if the projects grow in complexity and require sophisticated collaboration tools.
The managers in your organization will benefit a lot if you start using this software. They will be able to use pre-defined templates for projects, invite everyone with a single click and monitor each task progression over the entire project progression cycle. Some solutions even come with a task dependency module to help your managers save even more time and increase efficiency.
On the other hand, employees benefit too. They will know exactly what's on their plate for the day, have access to several collaboration tools, such as messaging, document sharing, discussions and so on.
Staff Training Software
eLearning is not a brand-new thing, but in the business ecosystem, it certainly is. There are far too many organizations that only practice legacy training methods. But today, that is just not enough. Organizations need to provide a constant stream of learning and professional development opportunities for their employees. If they don't, they will fall behind the organizations who have already implemented this, in terms of productivity, employee satisfaction and employee poaching.
What is it that we are talking about here? In-house employee training with staff training software opens so many new opportunities for your organization. Yes, you can utilize this software to provide your employees with content to help them become better at what they do, but there is so much more to it.
You can use this software to create trainings that will build better working relationships by focusing on the fundamentals of how to build workplace relationships, improve communication skills, listening and so on.
The most modern staff/employee training software already comes with some premade courses to help you build up morale and forge long-term and deep relationships between your employees. Furthermore, they are easy to set up and use, as they require no technical background whatsoever.
AI Solutions
If you want to retain your employees, you must consider getting them new "toys" to play with. These will, at the same time, help them by automating a portion of their workflow. If your employees are in the constant "Oh, dear, will I be able to finish this before the clock runs out?" mindset, they might start to make more mistakes, perform poorly at their job, and eventually burn out.
There are numerous software solutions powered by AI, Machine Learning and Natural Language Processing. For instance, you can consider investing in a process driven CRM that will help you streamline your marketing, sales and service efforts. Your employees will be happy once they found out that boring and repetitive tasks are off their plates once and for all. Not to mention the impact it will have on customer satisfaction and retention rates.
In addition, you can consider the ultimate helper for your customer service team – an AI powered chatbot. They are easily integrated into Skype, Slack, Facebook Messenger, Viber and other platforms. And, this may come as a surprise, but some of the vendors offer premade chatbots for free.
Email Management Software
Email is the main channel of correspondence in many organizations. It also extends into the B2C communication realm. Imagine how hard it is for employees who must deal with huge volumes of inbound emails, especially after marketing campaigns.
Email management software will bring email management in your organization to the next level. Instead of checking emails for hours, sorting out spam and increasing work wastage, your employees will have more time to focus on more important tasks.
Mobile Device Remote Access
Imagine how neat it would be if your employees would have the opportunity to access business software on the go from their mobile device despite if it is running Android or iOS? And you know what's even better? If you opt for using cloud-based solutions for all the software we have mentioned above, you will get exactly that.
Cloud-based business software is built to support the latest web technologies. This means that it will work on every browser and any device, both desktop and mobile. Some of the vendors even provide a dedicated mobile app for their software to make mobile collaboration accessible and easier.
This convenience is easy to obtain for your employees. Other companies are already using software solutions that enable their workers to remotely access their plate via mobile device. If you don't want this inconvenience to be the reason for employee poaching, make sure that the next business software you implement is cloud-based.
VPN
There are many employees who are aware of the security threats lurking on the Internet. Logging onto your business software platform and realizing that you have been a victim of security breach is a bad nightmare. In our opinion, it shouldn't come to this.
A Virtual Private Network removes internet vulnerabilities out the equation and enables your employees to work on public networks worry-free.
VoIP
VoIP technology is efficient, accessible and easily affordable. It brings internal communication to the upper level by making it more convenient. Your employees will be reachable on a single number by installing a mobile app on their devices.
This practice makes it very easy for them to communicate when they are on remote locations and on the go without hampering their efficiency.
Now that you know how competitors are poaching your employees, it would be best to start by implementing one of these software solutions. Since you are the one who know your business in and out, it would be easy for you to identify the first solution that will cover the most grounds at the very start.
Photo courtesy of Pexels user Tim Guow