How Fantasy Football Can Teach you to Become a Better Data-Driven Marketer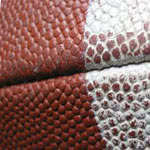 By Brent Kahuda
It's time for the annual rite of passage that brings together people from all walks of life at the drafting table: Fantasy Football. High school buddies, office colleagues, sorority sisters; it seems like everyone is getting into the action these days. But what you may not know is that the skills you've picked up managing your fantasy football team can actually help you be a better data-driven marketer too.
Big Data Behind Fantasy Football Engagement
The Fantasy Sports Trade Association (no really it exists, look it up: FSTA) estimates that the average fantasy football player spends 3 hours per week managing their team.  There are around 23 million Americans who will have a fantasy football team this year so with 17 weeks in the season, that's 1.2 billion hours spent each year by the American public managing fake teams. Also according to the FSTA, the average fantasy football player earns an hourly wage of $46 in their real-world job, bringing the estimated time value of all these fake teams to a staggering $55 billion. That doesn't even take into account all the pre-draft analysis hours spent by the more devoted players.
Many of us play in 10-12 team leagues with a buy-in of around $25 per team.  That's a total pot of $250-$300.  Sure there's some skill that goes into managing a winning team, but by and large the fate of your team rests on the medical health of grown men who are purposely crashing into one another as violently as possible.  Let's also agree that everyone starts the season with the same odds of cashing in (sorry, it's true) and that those odds are 10% or less.  So long story short, the vast majority of us are going to be out $2,371 in time and cold hard cash at the end of the season. Even if you win you're likely still in the hole over two grand!
But hey, there's good news!  You can make the most of that loss by applying a bit of what you've learned managing your fantasy football team to your digital marketing strategy (you know, your real job).
1) History only gets you so far. At some point you have to make some projections
Before drafting your team, it's a good idea to know how players have performed in previous seasons, but a lot can change from year to year. Coaches install new offensive schemes, players get injured, rookies arrive…the list goes on.  Enter the projection, where you'll find the collective wisdom of fantasy "experts" who've factored for the multitude of variables and occasionally have built complicated algorithms to help you predict the future better than history alone can.   The projection button can come in very handy as the draft clock is ticking down and you need to make a decision before the computer auto drafts Ryan Leaf.
Similarly, as a marketer you want to know the past performance of various campaigns, channels, ad creative, messaging, targeting tactics etc.  Collectively, this data allows you to set reasonable benchmarks before you begin a new campaign.  Just like in fantasy football though, you know this year is not the same as the last.  The competitors are different and they now have a new game plan.  The economy has changed and there are new tools and technology available.  Even the weather is different.  So where's your handy dandy projection button?  Have you factored in all the variables and created some realistic projections for what lies ahead?
2) Analyze the data, but only if you intend on doing something with it
So we established that you will spend a lot of time managing your fantasy team.  You wouldn't dream of spending 3 hours a week analyzing your team and then not even bothering to set your lineup, would you?  And if you did that, it would be pretty crazy to wake up on Tuesday morning wondering why you lost, right?
Well the same holds true when analyzing your digital media performance. What's the point of collecting a bunch of data, throwing it all into a presentation and then never doing anything about it?  Yet businesses do this all the time.  Thomas Edison once said, "The value of an idea lies in the using of it".  So are you using your ideas? Is your reporting actionable?  You don't have to do everything, but whatever you do, do something!
3) Have a strategy. Then be prepared to have it go awry
Every fantasy football player goes into the draft with a strategy.  I'll even argue that letting the computer auto draft your team is a strategy (and for some maybe it's the best strategy).  Inevitably that strategy doesn't happen as planned.  The fantasy manager selecting before you took the player you just had to have.  The computer auto-drafted Ryan Tannehill in round 2.  Or maybe, your Comcast internet went out…again.  The point is, something unexpected will happen.  Your response, the adjustments you make at that moment and the ones to follow, will determine the outcome.
The same happens to us in digital marketing.  Perhaps your competition decides to run a 90% off sale or code drops and you lose all data on your site.  Maybe you're the Red Cross and an employee sends out a tweet on your brand twitter handle about #gettingslizzered. Or maybe just maybe, your Comcast internet goes out…again.  What's your plan for when that happens?  Do you have a crisis response plan? An alert system? A plan B?  A backup internet provider?
4) You don't need to win every week to bring home the championship, but you do need to win the last week
It can be discouraging when your team loses in week 1 and then keeps losing.  The losses start to pile up and before you know what hit you, you think for sure the season is lost.  But it's a long season and all you have to do is make the playoffs to have a shot. So you lost the first two games, who cares?  Now is the time to start changing up your roster.  Make some trades, scour the waiver wire and stay on top of all the injury news so you can take advantage of the changing market. A couple loses will not sink the season but you better start testing some different tactics if you want to become the unstoppable fantasy force you were born to be!
Your digital marketing plan, as great as it is, is going to hit some bumps along the road too.  A solid media plan and go to market strategy is a wonderful thing, but somewhere along the way the results may not be what you hoped.  Site traffic is down year over year while you were forecasting a 10% gain?  A secondary KPI has decreased due to a shift in consumer behavior?  These things happen.  You still have time to hit your goals, but you need to start adjusting now.  Test out new messaging and creative.  Try a new innovative platform.  Do your landing pages provide the best customer experience? Test, measure, repeat!
Whatever you do, keep moving forward and learning from where you've been. There's a whole season left and the playoffs are well within your means. And in this case, you've got nothing to lose and a whole lot more than $300 to gain!
[This post originally appeared on Asking Smarter Questions and is republished with permission.]
What Next?
Ready to peruse marketing platforms that will help your business build innovative marketing campaigns? Download one of our free top marketing software comparison reports to see side-by-side reviews of features, pricing options and deployment models. You can also discover more best-practice marketing posts from our panel of expert software professionals by visiting our Marketing Software resource center page.