3 New Behavioral Marketing Platforms for More Personalized Interactions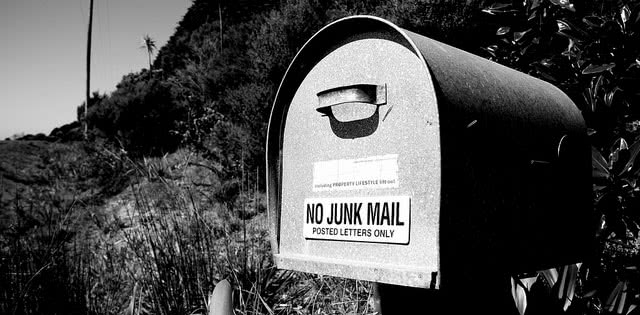 Consumers today are constantly bombarded with emails, phone calls, traditional mail and on-site ads — often promoting a product or service without verifying whether the individual is even an interested buyer.
Between overflowing inboxes and overwhelming numbers of ads, it shouldn't seem all that surprising that consumers prefer personalized calls-to-action to non-targeted CTAs, responding 42 percent better to the former. Yet 80 percent of consumer-oriented businesses still don't know much about their customers, and fail to account for consumer behavioral patterns when building their marketing initiatives.
While previous attempts at personalized marketing may have meant using a recipient's identifying details (such as a name), modern marketers have access to tools that provide advanced personalization through data collection and behavioral patterns. Beyond aggregating valuable insights into when and how to interact with consumers, these cutting-edge marketing tools can help businesses build stronger connections with their customers by prioritizing occasional, deliberate engagements over frequent, trivial ones.

Using Behavior-Driven Marketing Platforms
Behavioral marketing platforms recognize that all consumers interact with an email, website or other marketing material differently. These tools are built on the assumption that the same engagement tactics won't work equally well for everyone, and capture relevant user data to provide targeted content and materials based on individual behavior patterns.
Numerous studies reveal that prioritizing more personalized content will positively impact a marketing team's effectiveness. In the case of email campaigns, personalized emails increase the average click-through rate by 14 percent. So just how can you make your marketing activities more individualized? Data collection and behavior tracking represent two of the ways popularized by recent developments in marketing software.
Behavior-driven applications leverage a number of newer technologies to improve how and when businesses interact with consumers. The tools and techniques being adopted most rapidly include:
Advanced customer segmentation
Time-triggered message delivery
Customer profiles
Collection of historical interactions
On-site behavior tracking
Algorithmic-based content customization
While each of these features can be beneficial on their own, the latest iterations of marketing solutions implement a combination of such functions to better understand how consumers are behaving, what their interests are and which stage of the buying cycle they represent.

3 Marketing Tools to Better Reach Your Customers
Dozens of innovative marketing applications are springing up to help businesses better engage with and convert consumers using individualized messaging. Below we profile three such platforms with a focus on segmentation, though these vendors are by no means the only standouts in the space of behavior-driven marketing tools.
Bizzy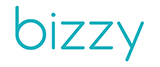 Best For: Smaller Shopify sites with limited resources and personnel
How It Works: Extracts data about customer activities from your ecommerce site to develop more targeted email campaigns.
Core Functions: Purchasing frequency algorithm, automatic spam controls, automated segmentation
Bizzy is a recently funded startup that aims to help ecommerce sites better engage with their existing and future customers through smarter marketing tactics. Using an algorithm, the platform segments profiles by potential, active and inactive customers to allow users to tailor their marketing message for each group. A customer tagging system provides the opportunity for further segmentation, and customizable email templates let users input the right information for a designated grouping.
Currently, Bizzy is available as a Chrome web extension for sites that use Shopify, with plans to add additional browser options and ecommerce platforms. The platform offers monthly subscription plans — for which you begin paying only after making money — starting at 1,000 subscribers for $10 per month.
Customer.io

Best For: Businesses of all sizes
How It Works: Provides more targeted messaging with the help of user data and behavior tracking.
Core Functions: Triggered messaging, real-time segmentation
With Customer.io, users can integrate the platform directly with their website or mobile application to understand what messages will be best received by customers based on behavior classifications. Tools for A/B testing, email scheduling and conversion tracking work together to help identify which emails perform well for certain predefined groups. The platform also offers in-depth segmenting capabilities, customer profiles and client activity streams to provide a comprehensive snapshot of each consumer's behavior.
Customer.io offers a free option for those businesses just starting out, which includes 200 profiles and 400 emails per month. Paid plans vary based on the number of profiles, with prices starting at $50 monthly for up to 5,000 profiles.
Blueshift

Best For: Business-to-customer (B2C) ecommerce businesses
How It Works: Tracks user data to identify high-quality prospects and boost subsequent engagements.
Core Functions: Behavioral, demographic and lifecycle segmentation
Founded in 2014, Blueshift Labs was developed to help businesses improve their client relationships by developing a tailored marketing approach for each individual. The company's product, Blueshift, focuses on real-time segmentation and predictive analysis to uncover potential customers and engage them using targeted content. The platform compiles detailed profiles of on-site user behaviors and identifies high-level prospects, enabling Blueshift clients to interact with consumers at the ideal time through email promotions, push notifications, SMS, retargeting ads and other channels.
Currently Blueshift focuses on ecommerce customers, and can be used in conjunction with a desktop-based website or a mobile application. To learn about pricing specifics, contact Blueshift directly.

Why Invest in Yet Another Marketing Tool?
Many business owners might think that marketing automation software already does a great job of streamlining their team's advertising and outreach initiatives, and aren't convinced of the need for anything else — and that's where they would be wrong.
Because traditional marketing applications are designed around system users and not the recipients, the software isn't always optimized for intelligent customer interactions. And if companies have learned anything in the past few years, it's that consumers have more power than ever before — and are vital to the success of their business.
Behavior-driven marketing platforms are not only built to better understand the actions of the consumer, but their primary goal is to utilize that information to evaluate when and what to communicate — paving the way for a world with more intelligent, impactful marketing messaging.

Stay up to date on trends in the marketing industry and other top software segments by visiting the Business-Software.com blog!
[Photo courtesy of Flickr user gajman.]