How ITSM is Changing in 2018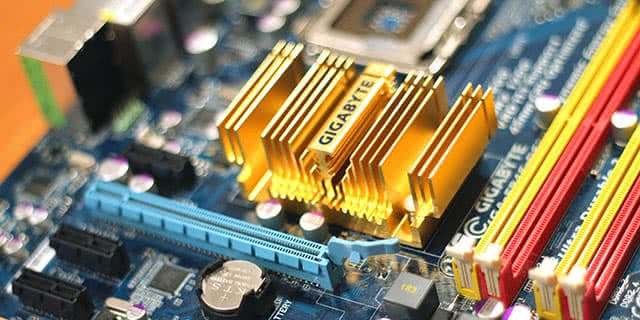 Over the past couple years, change has been brewing in the world of IT Service Management (ITSM). An integral part of any modern business, IT departments deploy ITSM software to assist in day-to-day workplace functions. Not only that, they help businesses maximize their performance while providing support to customers. However, as technology continues to grow, the responsibilities of your ITSM must grow with it.
With the rapid onset of better automation practices as well other technological advances, ITSM has started a metamorphosis of sorts. The role of ITSM in many different companies has begun to expand. Not only that, but ITSM's influence on businesses could lead to larger shifts in how industries operate. Here are just a few ways ITSM is changing in 2018:
AI & Machine Learning
AI and machine learning are changing the way a lot of departments are run. As expected, ITSM benefits from these new advancements, especially when it comes to offering customer support. Using AI and chatbots, companies can provide users with various ways to resolve their issues automatically. This includes suggesting articles, services and other information, providing the user with all the tools necessary to solve the problem on their own. On top of that, AI helps users who submit tickets for service by pairing them with the IT professional best equipped to resolve their problem.
While this seems like machines are coming to replace us, there's no need for alarm. While less people are needed for manual support, AI requires a large amount of data to operate at its full potential. With AI handling the grunt work of processing tickets, IT departments will be free to build and maintain a comprehensive amount of knowledge and data. Making sure all the data is relevant and up-to-date provides the customer with the best possible support. ITSM and AI will be a partnership, one that grows stronger as the technology improves.
Enterprise Service Management
One way that ITSM has changed in 2018 is how other business practices are adopting its principles. Enterprise Service Management (ESM) is a relatively new concept that employs ITSM principles in other aspects of business, such as HR, Accounting and many more. Improving efficiency of any business with ESM requires restructuring common ITSM practices a bit, but the overall goal is still the same. As are the benefits, which means ESM helps improve productivity, provides customer support and gives a leg-up on the competition. The main difference being ESM moves beyond the scope of ITSM and evolves the concept to fit whatever industry it is being deployed into.
That being said, ESM is still in the early stages. While some ITSM providers have started listing themselves as ESM, there aren't any dedicated ESM platforms just yet. Not to mention, implementing ESM isn't as streamlined as it could be. Also, it will require a lot of convincing before higher-ups get on-board. Nevertheless, it is an exciting new practice that one should keep their eye on.
DevOps
Seen as a replacement to traditional ITSM implementation, DevOps has been gaining traction over the last few years. Born from frustration with the status quo, DevOps seeks to break down the walls between software development and IT departments to facilitate better communication and collaboration. This will lead to faster development and testing, and an overall better product. The benefits of this are not hard to see, as it will provide a better product or service to the customer as well as less cost to the company.
Before you go jumping on the DevOps bandwagon, you should consider a couple of things first. While many IT operators supporting DevOps treat it as a replacement, most companies will find success using it in conjunction with ITSM. Structure is necessary for growth, and ITSM can provide the necessary backbone for DevOps to succeed. There are complementary factors to both philosophies that encourage implementation of both rather than only adopting one. Whichever way you lean, DevOps will continue to evolve, and you should keep it on your radar.
So Much More
ITSM continues to develop in different ways thanks to advancements in technology. These trends are just the tip of the iceberg, but they illuminate the bright future ahead of us. Changing any established system can be scary, but as technology grows, the need for IT service management grows with it.
Photo courtesy of Pexels user JÉSHOOTS