How to Stand Out in a Sea of Content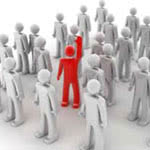 What makes you unique? Why should someone read your content over someone else's? These are questions we have to ask ourselves if we are going to participate in content marketing. A few years ago, when we realized we could tune out the myriad of messages we were receiving on a daily basis through traditional marketing; we began looking to online media.
But, as it always turns out when people jump on the bandwagon, we then have to deal with a saturated or super-saturated market! Online content is already a saturated market. Why? It's easy! It's affordable! It's quick! Our messages can be seen nationally and internationally! But make no mistake about it…if you don't do it right you are damaging your online presence more than building it. Ask yourself some questions before you dip your toes into the water.
Do you have time to write consistently?
If not, consider hiring someone who can write content specifically for your business. Look for someone who would be willing to write only for your business and not your competitor or even someone in the same business who's not necessarily your competitor. Look for someone loyal to you. Someone who will write for you as you would write for yourself. In future posts, I'll talk about how to best integrate your online marketing program to get the results you want.
Do you enjoy writing?
If not, don't attempt it. You will hate it. It's hard enough for writers to get the inspiration to write let alone someone who doesn't enjoy it.
Are you able to write creatively?
What takes creativity is coming up with ideas that will successfully promote your business without looking like you are promoting your business. What do people generally read? They are drawn to certain content depending on what they are looking for at the time. Does your target market want to be educated? Are they researching? Are they looking for something funny? Are they looking for information to promote an idea? You'll need to understand what they want.
Are you social?
If you're social (meaning involved in the social networks), you can learn all kinds of information that will help you in your writing and your marketing. Learn what your market wants. How can you give them what they want? If you can't solve their need, perhaps you can share information that will solve their need and build a new referral partner or friend in the process.
Do you know enough about your industry to write from an expert viewpoint?
If not, then begin to learn what you need to learn to be able to write with authority. We can't all know everything there is to know about a subject, but there is certainly no shortage of information to find what we need to know. That's the plus side of the web. There's nothing that can't be found.
Do you know when your readers are most apt to read?
Some people read with their morning coffee. Some read at lunch or before bedtime. We all have different habits so learn how to reach your audience when they are available.  Do a little research to find out when your audience reads most often. Again, anything can be found on the internet with some research.
Do you know what makes you unique and are you able to express it?
When marketing your business you need to understand your USP (your unique selling proposition). What makes your customers choose you over your competitor? Are you selling widgets or the luxury that comes from owning the widget? Does owning your widget give your customers a warm, fuzzy feeling or does it make them feel secure? Consider what makes a person buy from you… that's your USP.
Can you be helpful?
Another way to stand out in the crowd among the sea of content is to be encouraging or helpful. Give them something of value in your writing or write about something you give of value to your customers. Can you provide an answer to a question that was posted online? Can you make a referral?  Can you share an experience? Engage. Socialize. Build relationships. People buy from those they know and like. Be likable. Now that you know generally how to create good content… what's stopping you?
Want more on Marketing? Visit Business-Software.com's marketing research page. For more information on optimizing content for your business using software tools, explore the content management research page.