How to Take Charge of Your Content Marketing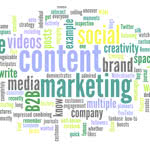 It's official! The buzz about content marketing in B2B marketing circles is not dying down. Our customers today are ever more informed and intelligent. We have to commit to a dynamic and cogent marketing strategy with content at its crux. We want our customers to see our content, stop and read it. We want them to become more intelligent, recognize us as thought mentors, engage with us and ultimately do business with us.
The numbers prove it. 90 percent of consumers find custom content useful, and 78 percent believe that organizations providing custom content are interested in building good relationships with them (TMG Custom Media). According to a report by CMI, on average, B2B marketers are spending 33 percent of their marketing budgets on content marketing, which is up from 26 percent last year. Moreover, the majority (54 percent) will increase their content marketing spending in the next 12 months. If you haven't already done so, now is the time to take charge of that content. Become an expert at developing creative and engaging content for a well defined audience, explore the best social platforms to unleash them on and watch as your customers reward you.
Here are some key pointers on the best ways to take charge and ensure that your content marketing strategy is on the right track:
1.  Assess Your Content Needs
Clearly identify your audience and cluster them into roles or profiles. Remember to include those who may not contribute to revenue in the immediate now, but are nevertheless valuable to you in the longrun, either as potential customers or as public relations advocates.
Establish what type of content is valuable or interesting to each profile in your customer audience.
Do a full content audit which includes all existing and "work in progress" content.
Fill in the gaps and determine what content needs to be created or what existing content needs to be revamped.
2. Create Content Creatively
Create engaging content that is relevant and valuable to your audience.
Make sure that the content embraces the values of your organization.
Choose a form of sharing that engages your audience and keeps them coming back for more. Aim to leave a lasting impression.
3. Distribute Your Content Shrewdly
Identify the various platforms available to distribute your content.
Select those that expand your reach thereby maximizing your content's impact.
4. Balance Quality and Quantity
Is volume paramount to the success of your content management strategy? Does having more posts than your competitor every week, make you come out tops?As with many B2B marketers you might be faced with limited resources in terms of budget and staff, and find it challenging to generate innovative content at the pace required. Though more blogs means more traffic leading to more leads, if that content is substandard, it will drive your audience away. Remember:
Quality always trumps quantity. Find the right balance between content quality and quantity by investing in initiatives that require less money and time given the resources you have. But ensure that the content is outstanding.It's better to do two high quality blogs in a week with content that makes a reader eager to hit share, than five mediocre ones that a reader barely glances at.
Content management: Sharing valuable information creatively with the "right audience" at the "right time" using the "right platforms." It's yours to control. Use it well.