Major HR Software Technology Shifts for 2015 and Beyond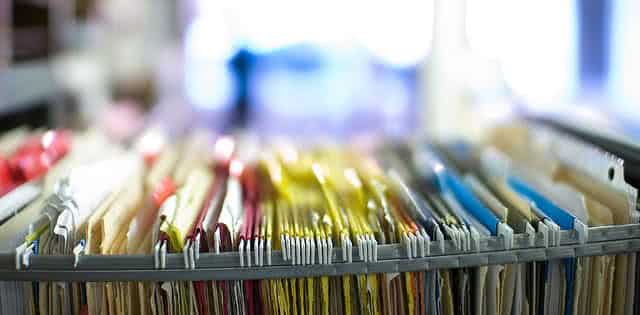 Every day, HR technology is being implemented by more and more companies across all industries. At this time, HR software is a $15 billion market. New innovations are bringing companies into the future with systems that allow faster and more efficient employee communications, job training, talent management and recruiting. To keep up with the rapid pace of the market, technology designers and entrepreneurs have to be on track with the major HR software technology shifts in the industry.
1. Transitioning to Employee Engagement

As HR software systems evolved from the papers and filing cabinets of years past to electronic filing, not much alteration has occurred in the essential functions of the system. Yet this is beginning to change, with many HR systems being used by employees on a daily basis for payroll functions, training and goal setting and tracking. To stay relevant, HR systems must be easy for employees to use for all required functions.
2. Using Analytics for Workforce Decision-Making

Since payroll is the single largest expense for most companies, it makes sense that businesses would want to use data and analytics to make employee-related decisions. HR systems should optimally help managers make decisions about who to hire, how to reduce labor costs and how to reduce turnover. If these workforce options are not only available, but simple to use and understand for daily decision-making, it increases the value of the HR system to the organization.
3. Mobilizing HR Applications

It's estimated that there are currently 5.2 billion mobile devices and 1.6 billion smartphones, but only 789 million laptops and 743 million desktop computers. Employees are about five times more likely to log into an HR system using a mobile device than a computer, so it makes sense for HR technology to "mobilize." Making HR apps simple to use and "one-click" accessible is absolutely necessary to stay on top of current trends.
4. Switching to Network Recruiting

Instead of waiting for employee candidates to come to the company, companies are shifting to more "marketplace" style recruitment with career-based social networks like LinkedIn, GlassDoor and Indeed. Recruiters review user profiles and use the information provided to find and attract employee candidates with interconnected recruiting applications. Getting used to the highly complex and interconnected systems can be difficult for recruiters, so the savviest HR software companies will help to streamline this process.
5. Flattening System Communications

Many of the older HR systems allowed communication from the top down, but little communication for other angles. The structure of organizations is changing to a more peer-to-peer fashion that encourages communication, and with these changes the style of HR systems communications must change as well. Companies are seeing value in systems that allow instant "up votes" and "down votes" for feedback and offer real-time recognition between employees as opposed to just between management and employees.
6. Changing Goal and Performance Management

By the look of the changes being made in many companies, annual reviews may soon be going the way of the dinosaurs. Employees and managers are generally no longer satisfied with appraisals, assessments and goal setting over a long period such as six months or a year. Desire is growing for HR solutions that allow more frequent goal setting, feedback, coaching and checking.
7. Establishing a Clear-Cut Connection Between HRIS and the Bottom Line

For maximum effectiveness, an HR system should be aligned with the strategic goals of the business that drive cash flow to the bottom line. Unfortunately, many HR systems fail to establish the connection between improving talent management systems and actually improving organizational efficiency, profitability and customer satisfaction. It is in the best interests of HR software vendors to make sure that this connection exists and is defined and outlined clearly enough for companies to understand.
8. Offering Cloud Is a Necessity

While there are still quite a few organizations that have on-premise HRIS or certain HR system applications on-premise and others on cloud, the trend is fast fading. For HR systems to stay with the times, cloud-based is the way to go. The more rooted in on-premise software a system is, the more likely that the system will need to be revised in the future to retain relevance and integrate easily with other systems.

To explore all of our content contributed by industry experts, visit the Business-Software.com blog homepage.
[Photo courtesy of Flickr user Paul Goyette.]