4 HR Platforms You Can Implement Without IT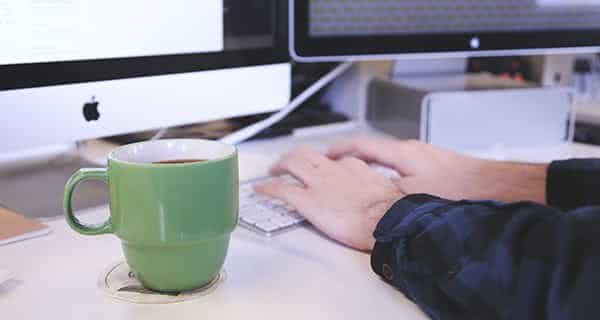 Your business is only as strong and successful as the people and processes that power it. If you don't maintain healthy practices for overseeing those people, you leave your company more susceptible to high turnover rates and disgruntled, unproductive employees.
Problems with personnel management can be mitigated with the adoption of HR software, which, as we mentioned in an answer to one of the Top 10 HR Software Questions, can be just as valuable to small businesses as it can for large corporations. But there is one caveat: Often, startups and growing businesses can't afford the costs associated with setting up and maintaining these types of solutions.
Many HR suites include lavish pricing tiers and can rack up thousands of additional dollars between training, implementation, customization and maintenance. Fortunately, an expanding segment of HR software platforms exists specifically to satisfy the needs of SMBs without requiring extensive IT knowledge or placing undue burdens on their finances and resources.

Identifying Which SMB HR Solutions Are Best for Non-Techies
Easy-to-install HR platforms offer relief for small businesses with any number of dilemmas: a very limited budget, an absence of IT-savvy team members or a minimal amount of time to acclimate to a new system.
Your business need only know what specifications to look for in order to locate the right software platform for your needs. To determine whether an HR solution can be implemented without IT, keep your eyes peeled for several factors:
A platform that is web- or cloud-based and can be accessed through a web browser
Simplistic dashboards that seem straightforward and easy to use
Automated system updates
The ability to easily integrate with your existing payroll service or solution
No mention of components that require downloading or installation
With those in mind, let's move on to which of today's leading vendors offer novice-friendly options for managing employees. Below, we check out four HR platforms you can implement without IT support that are great for small businesses.

BambooHR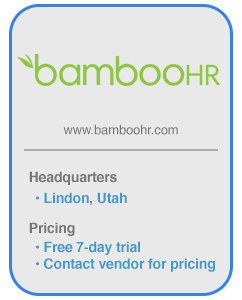 BambooHR makes the transition from spreadsheet-driven HR processes to HR software incredibly simple and, dare we say, enjoyable. The web-based system offers a complete employee management system for time tracking, onboarding and workforce analytics — minus the hassle of drawn-out implementation procedures.
What makes it so easy to adopt? The platform is accessible through most web browsers plus Android and iPhone apps, and includes a wealth of support materials (video tutorials, forums, training webinars and more). The vendor's own implementation team and support representatives also help to make the switch as painless and fast as possible.

Kin HR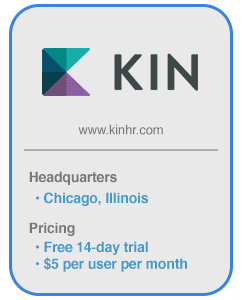 Kin HR is a web-based solution originally designed by a small business looking to stop wasting time on paperwork and manual HR processes. The simplified HR software is targeted toward small businesses yet includes extensive tools for onboarding, performance management and document storage, as well as an employee directory.
What makes it so easy to adopt? Kin is priced with SMBs in mind and requires zero downtime for companies to begin using the system's straightforward, browser-accessible HR tools. The platform also has simplistic, personalized dashboards that make navigation a breeze, plus multi-channel customer support for whenever you get stuck or need assistance.


Namely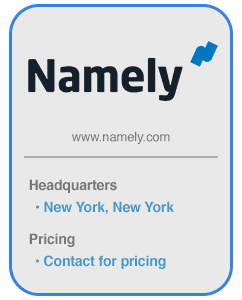 For businesses in need of more robust HR capabilities, Namely offers an end-to-end cloud-based platform that incorporates HR information management, benefits, payroll and talent. Other benefits of the system include employee goal management, a real-time social feed and a mobile app for on-the go-access.
What makes it so easy to adopt? Namely's cloud infrastructure ensures the system can be implemented within a week or two, while its basic formatting takes the complexity out of training. Namely also helps simplify implementation with dedicated account representatives, benefits consultants and a comprehensive knowledge base.

Zenefits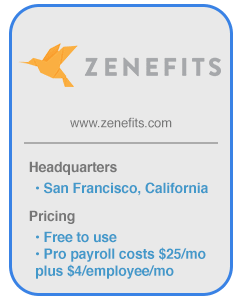 Zenefits is a do-it-all HR management system that includes full compliance and benefits oversight, with the very attractive bonus of costing absolutely nothing for businesses to use. The free platform is delivered via the cloud and offers a handy selection of tools for employee data, time tracking, hiring, reporting and beyond.
What makes it so easy to adopt? Zenefit allows you to consolidate your company's complete HR and employee lifecycle needs into a single, easy-to-use platform. Cloud deployment ensures you don't have to waste time on installation or manual updates, and the online community provides a friendly environment for you to address any potential issues that may arise.

Did we miss a platform? Tell us all about the HR software your business relies on by tweeting us @BiznessSoftware. And be sure to check out all of the content the Business-Software.com team created for HR Week to address your complete HR software needs!
[Image courtesy of Pexels.]