Your Top 10 HR Software Questions, Answered in 140 Characters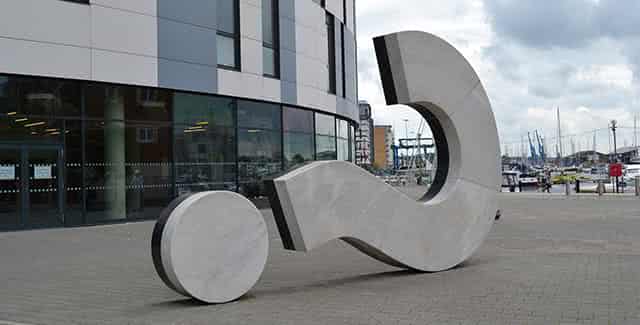 Unfortunately for HR teams, their department often lacks the sparkle found in other areas of a business. This difference isn't because of the individuals themselves; HR teams just happen to get a bum rap for being the department with the axe when it comes time to let people go (and for sending out the pre-holiday party emails reminding people not to be "that guy.") Regardless of perception, human resources is one of the most important teams within an organization, responsible for recruiting, hiring, firing, workplace operations, policies, training, compliance and much, much more.
Of course, every company's structure is different, but it's probably a safe bet to say that the HR folks down the hall from you have a plate of duties that looks more like Thanksgiving dinner than lunch at a salad bar. And because duties can vary across the company landscape, HR Generalists may face obstacles or run into questions when looking to drive change or during their hunt for software solutions.

Difficulties of Purchasing an HR System
Unlike some of the other software segments on the market, HR solutions aren't always the easiest to use, or even to understand. That's why we've gathered some of the top questions from professionals in the market for HR software, and answered them in less characters than your favorite soap star's last tweet.
Whether you've just begun shopping for a new solution or have questions on how to better improve the processes within your company, Business-Software.com has you covered. Below we answer your top 10 HR software questions — in Twitter-friendly, easily digestible snippets!

1. How can I simplify my company's recruiting process?
Invest in #software! Even a basic applicant tracking system will help organize resumes & communications & allow you to sort candidates.

2. What features do I need?
Our top-functions list: a data repository, benefits admin, time & attendance, talent mgmt, employee portal, onboarding & analytics.

3. Will my data be secure with a SaaS software provider?
Yes! Most cloud hosting providers offer top-level security measures. Ask the vendor whether they self-host or use a 3rd party for details.

4. How can I better retain my employees?
Utilize tools for training and certifications to promote skill development, establish a cycle of feedback & encourage individual growth.

5. What software will help me boost employee engagement?
Try a goal-oriented system like @Workday or @HalogenSoftware, which helps set personal & team goals, track performance & give feedback.

6. What can I use to replace email & spreadsheets for HR management?
Check out HRIS & HRMS — both are information-based systems designed to consolidate all #HR data & improve & automate record keeping.

7. Does my small business really need HR software?
If you have 5+ employees, high turnover or seasonal hires, then yes! #HR software will organize records, payroll, time tracking & admin.

8. Zenefits or BambooHR: which should I pick?
@bamboohr is simple, flexible, customizable & handy for HR admin. @Zenefits is #SMB friendly w/ features like benefits admin & onboarding.

9. I have 250+ employees. Is there a better way for me to track their schedules than timecards?
Absolutely! Most #HR software has time & attendance tracking, w/ payroll integration, simple hours approval & time-off request submissions.

10. How can I help my employees set goals and track productivity?
Choose #HR software w/ talent management tools to log performance, share feedback, offer coaching, give rewards & set individual/team goals.

Choosing the Right HR Software
Now that we've covered the basics of HR software, it's time to dive into the leading solutions available on the market. Our team has compiled a comprehensive guide featuring the power players of the HR realm, which includes details on pricing, customer information, segment key features and much more. You can begin reading the FREE Top 10 Human Capital Management Software Report to begin your search for the perfect HR solution.
If, by chance, we didn't answer your question above, feel free to reach out on Twitter, Facebook or LinkedIn. We love helping people find solutions that best fit their needs and aim to answer any question — big or small — for our valuable community of readers.

Be sure to stay tuned for the rest of our HR Week content to learn all about how to keep your employees engaged, how to convert new hires into star performers and which HR solutions can be implemented hassle-free without IT!

David Self also contributed to this article.
[Photo courtesy of Flickr user benjreay]