Top Applicant Tracking Systems to Avoid an Endless Game of "Where's Waldo?"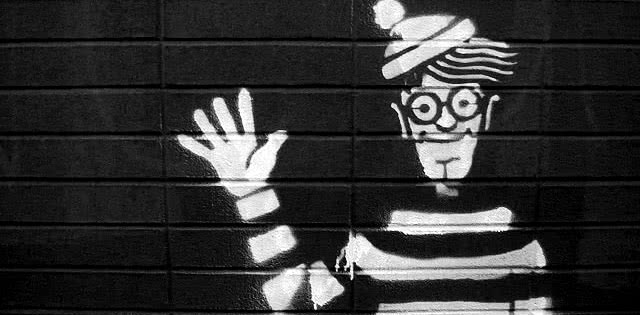 Choosing a new hire to fill an empty position at your company can be like playing "Where's Waldo?" for hours on end, but with much higher stakes. Spotting the perfect candidate is difficult when you're sorting through a sea of look-alike resumes, which makes the task of finding Waldo especially taxing and time-consuming.
Luckily, software developers have crafted a solution to streamline the recruiting and hiring process — applicant tracking systems. Long gone are the days of manually sifting through piles of resumes; now all you need is an applicant tracking system to do the hard part for you. The best part is that many recruiting solutions and HR suites now include built-in applicant tracking systems.

Top Applicant Tracking Systems: Recruiting Made Simple
Finding viable candidates can take a lot of time, especially when a high volume of applications are coming into your system. Collecting and compiling data from applications can be a tedious task, and using that data to narrow down the pool of candidates can be even more harrowing. Applicant tracking systems simplify the amount of work recruiters need to do by automating processes that were once done manually such as resume parsing, job posting and interview scheduling. Here are some top applicant tracking systems to consider.
iCIMS Talent Acquisition Suite

The iCIMS Talent Acquisition Suite is a comprehensive recruitment software solution that helps businesses easily manage all of their recruitment processes in one platform. The suite is divided into three components: iCIMS Recruit, iCIMIS Connect and iCIMIS Onboard. iCIMS addresses not only recruiting, but also the processes that follow, making it a great multifaceted solution. iCIMS Recruit comes equipped with advanced applicant tracking system features, including branded career portals that can connect directly to your company's website.
Standout features:
Social media distribution tools that post job postings to over 300 media outlets
Career-site SEO tools that can help increase traffic and attract more qualified talent
Mobile-optimized career portals
Recruitment analytics
Taleo Cloud Service

Oracle's Taleo Cloud Service is offered in two different editions, one for enterprise-sized companies and one for smaller businesses. The business edition is a scaled-down version of the enterprise edition, making it a fantastic option for small business owners. Like the iCIMS Talent Acquisition Suite, Taleo Cloud Service assists with recruiting, onboarding, performance management and a plethora of other processes, condensing all of your HR needs into one platform. The business edition includes a sizable features list with requisition management tools, candidate management and many applicant tracking tools.
Standout features:
Automated pre-screening and ranking
Compliance management
Self-service portals
Reporting and analysis
Compas Recruiting Software

The Compas Recruiting Software platform is completely web-based and is accessible from any device or computer. The pricing plans are structured around your company size, making it affordable for both small and large business owners. The most basic plan for small businesses includes recruiting workflows, social networking integration, job distribution, Gmail integration and task management tools. The applicant tracking system featured in the Compas Recruiting Software platform comes equipped with job order management, automated job distribution, interview scheduling tools and many other beneficial tools.
Standout features:
Automated applicant finder
Class/resume parsing
Applicant document manager
Online applicant portal
Jobvite Hire

Jobvite Hire not only features applicant tracking, but also social recruiting, marketing, productivity tools and email broadcasting. The applicant tracking system is well-equipped with a variety of features and tools to simplify your hiring experience. The system allows you to create workflows, use email to prepare and route offers, access and import information into a candidate database and even integrate with your Outlook and Google calendars to eliminate potential scheduling conflicts. The social recruitment and marketing tools allow you to publish and track jobs with ease, helping to generate larger and more talented candidate pools.
Standout features:
Resume parsing
Self-service tools
Video interviewing
Compliance management and custom reports
TrackerRMS Recruitment Software
T

rackerRMS is a cloud-based recruitment solution that allows recruiters to create registration forms that embed directly into your company's site, enabling candidates to apply from your website instead of through third-party job boards. It also comes equipped with the TrackerRMS Portal, which enables your candidates to upload documents, update their availability and see assignments, timesheets and expenses. TrackerRMs not only benefits your recruiting managers, but can also automatically generate leads from successful email campaigns for your sales team. The solution is mobile accessible and comes with valuable integrations, such as Microsoft Outlook and LinkedIn.
Standout features:
Built-in resume parsing
Microsoft Outlook integration
Online candidate registration
HTML mailshot facility and mail merge functions for email campaigns
Though these platforms are all great options for streamlining your recruiting processes, there are also many others with notable features designed for specific business needs and sizes. You can find an array of top ATS tools by reviewing our selection of downloadable Top 10 Human Resources Software reports. With the right applicant tracking system, you'll be able to find the elusive Waldo much more quickly and efficiently.
[Image courtesy of Flickr user Erikamatthias]